Auto-Assign requests
Don't want tickets to fall through the cracks? Use auto-assign to make sure new requests are directed to members of a team to get them resolved. 

What happens when Auto-Assign is turned on?
A new request is created, and askSpoke auto-assigns it to your team
askSpoke also assigns it to an expert on the team.
The person assigned to the ticket will get an email notifying them of the new request so they are aware and can take action. 

To turn on Auto-Assign
Navigate to Teams in the left navigation bar, and select the team you'd like to edit.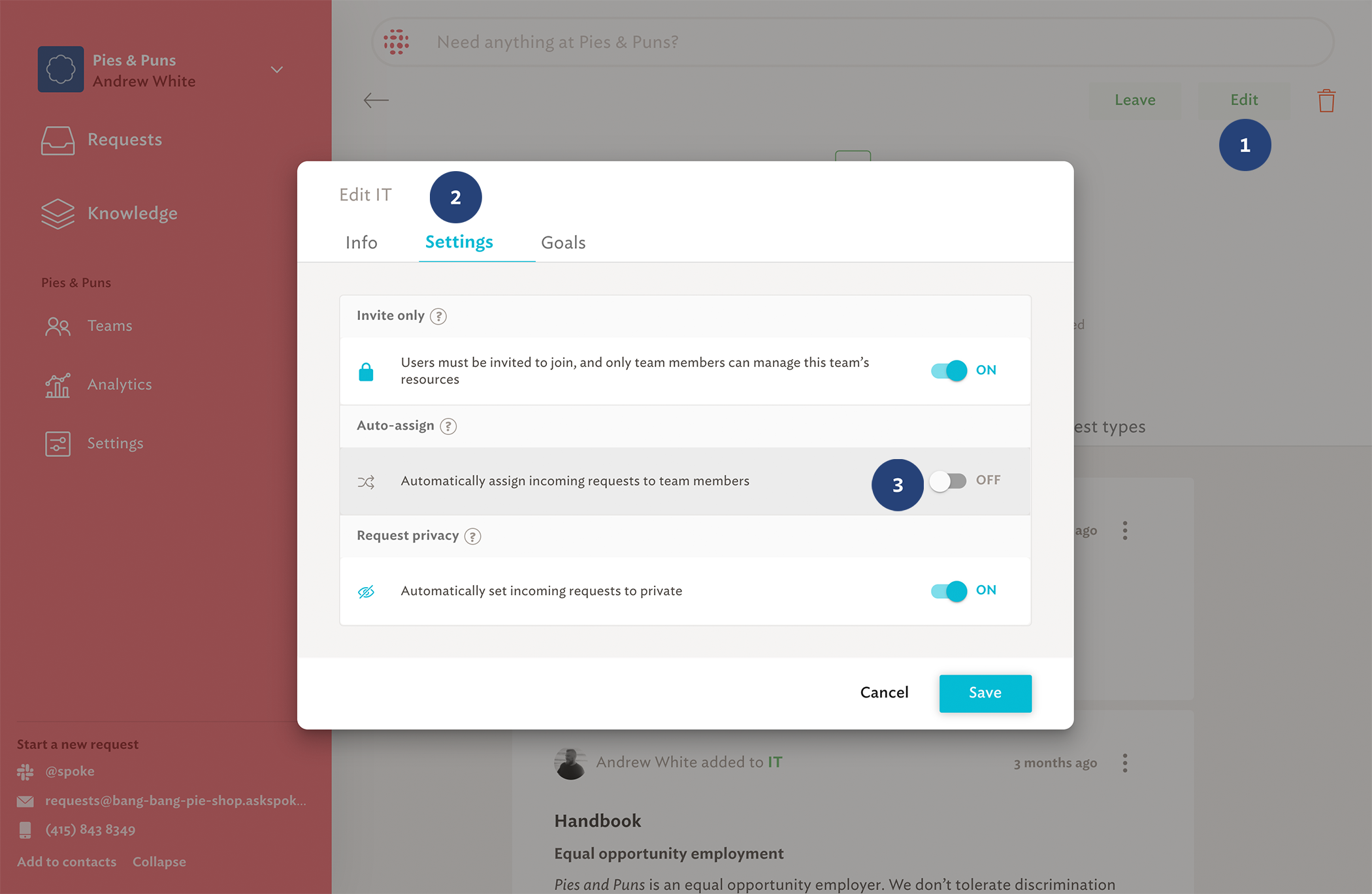 Select Edit
Select Settings
Turn on the toggle
Expanded assignment options
For users on our standard and plus plans, askSpoke is excited to offer expanded assignment options

Under "Auto-assign", choose an assignment style.
Rotate through team members - requests are assigned to team members round-robin.
To a specific user - requests are always assigned to the selected user.

To rotate through team members
When "Auto-assign" is turned on, each member of the team will be assigned requests round-robin by default.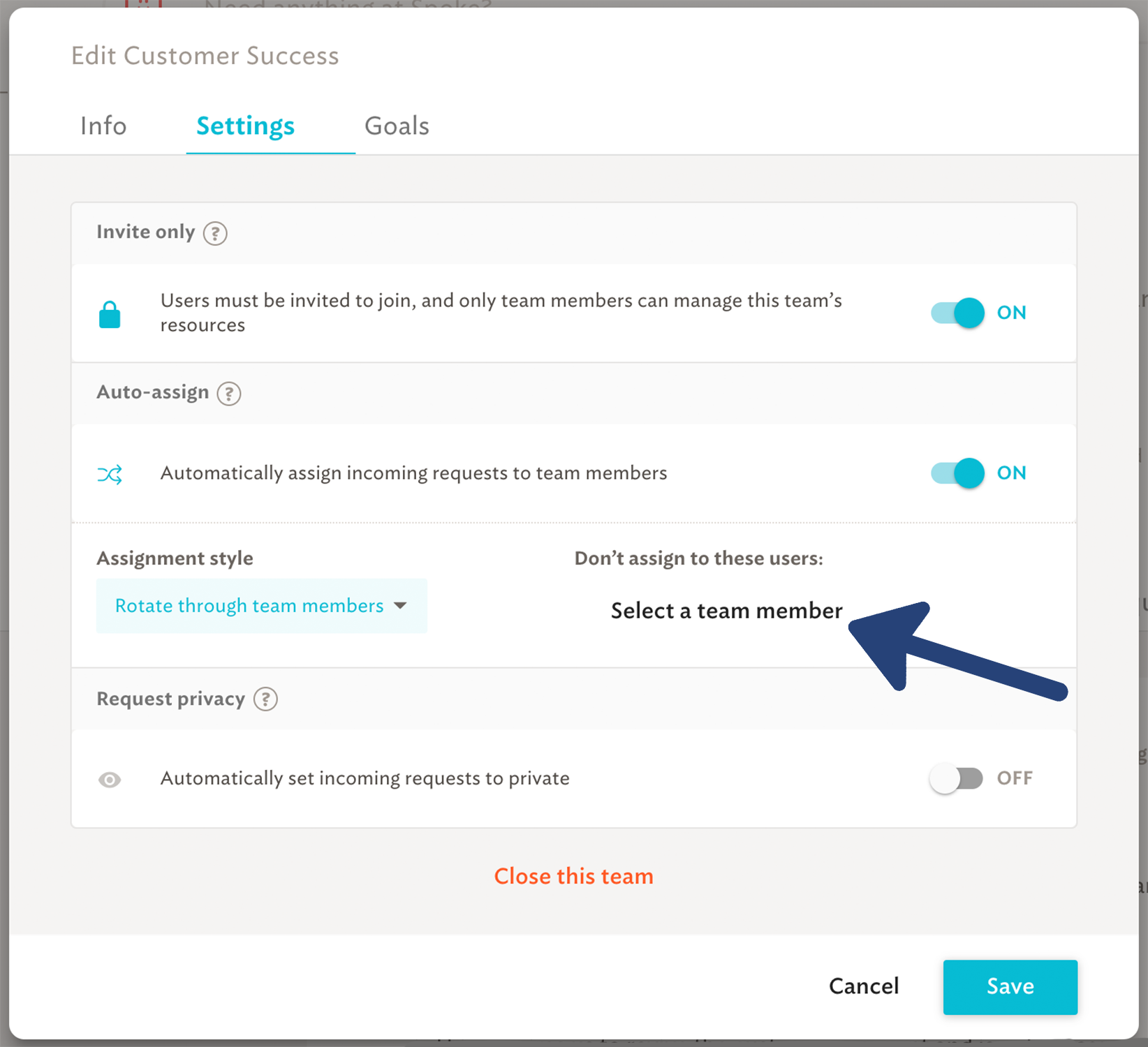 If a user is going on vacation, or typically doesn't field requests, use the option to exempt them.
Under "Don't assign to these users:" Click "Select a team member." This will allow you to choose which team member(s) should not be assigned requests.

To always assign to one team member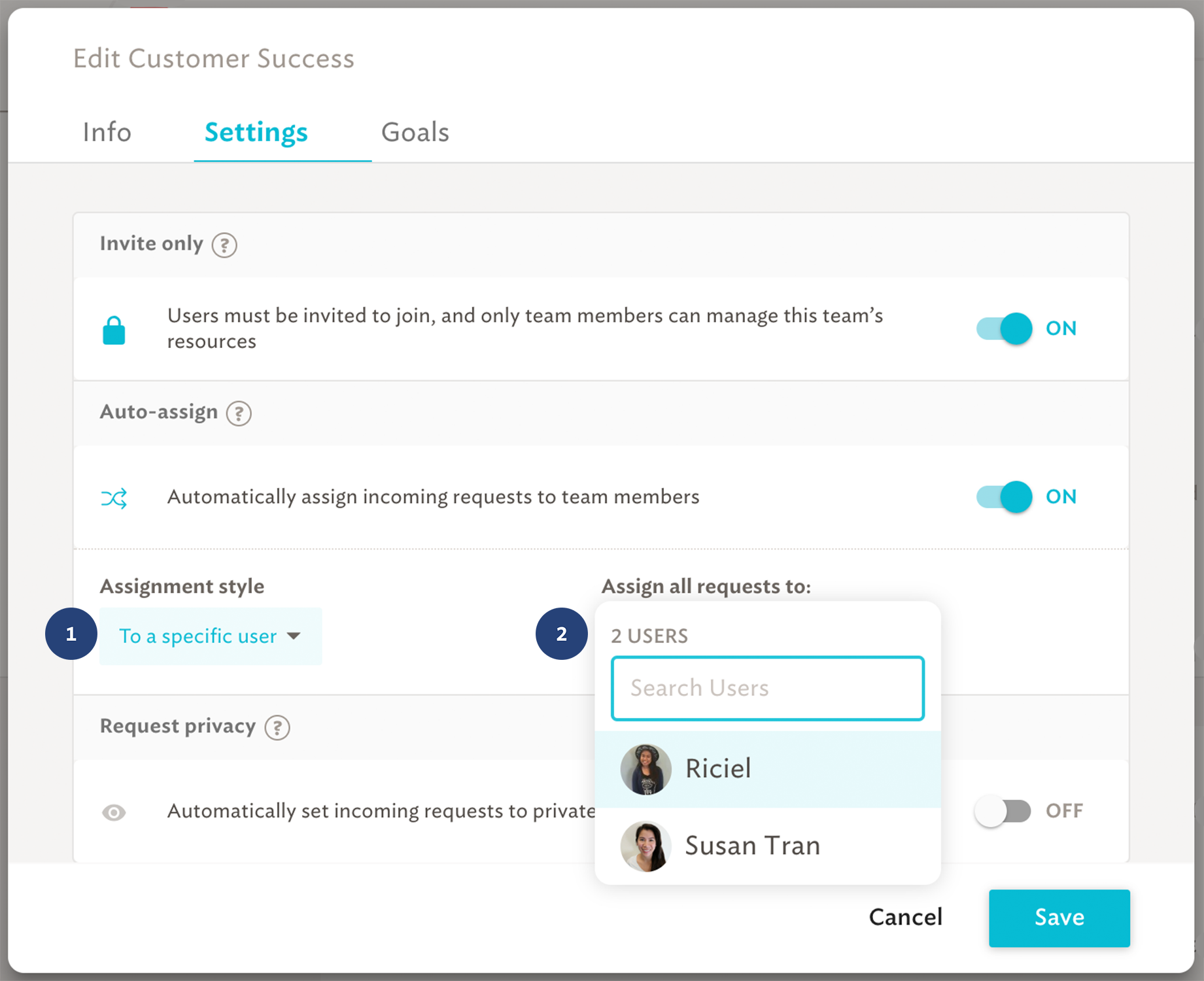 Under assignment style, select To a specific user.
Select the user you'd like to answer all requests.
Please note: this dropdown will only show members of the team you are editing.
---
---