User profiles
Spoke is excited to debut User profiles! Gain context on who you're helping, and get to know your colleagues! Click on a user's name to open their user profile, and find more information.

User profiles include the following fields:
Display name
Job title
Email
Joined teams
Manager name
Manager email
Location
Department
Start Date

Finding a user profile
You can easily navigate to any users profile, by clicking on a name in any request.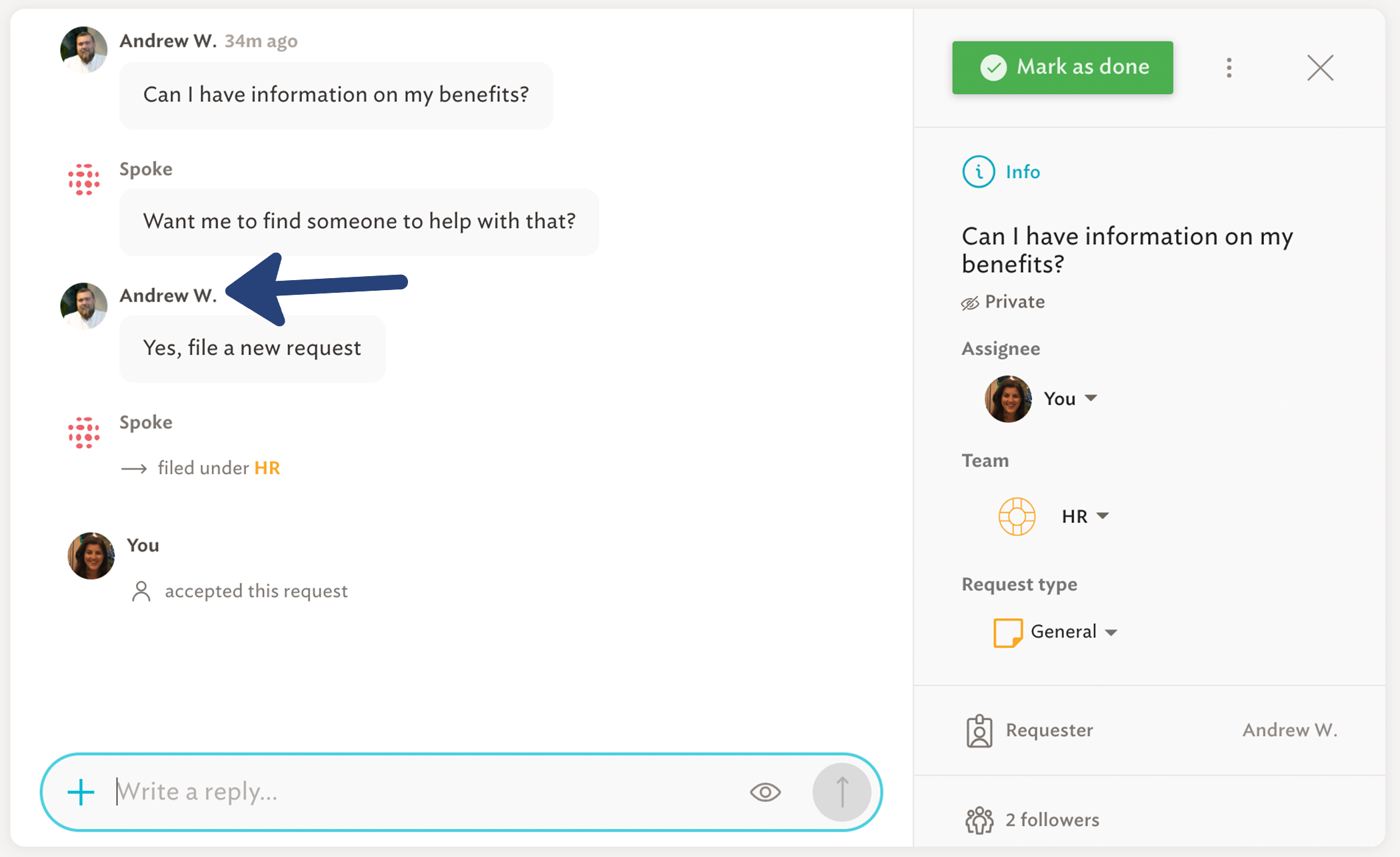 Or Knowledge base resource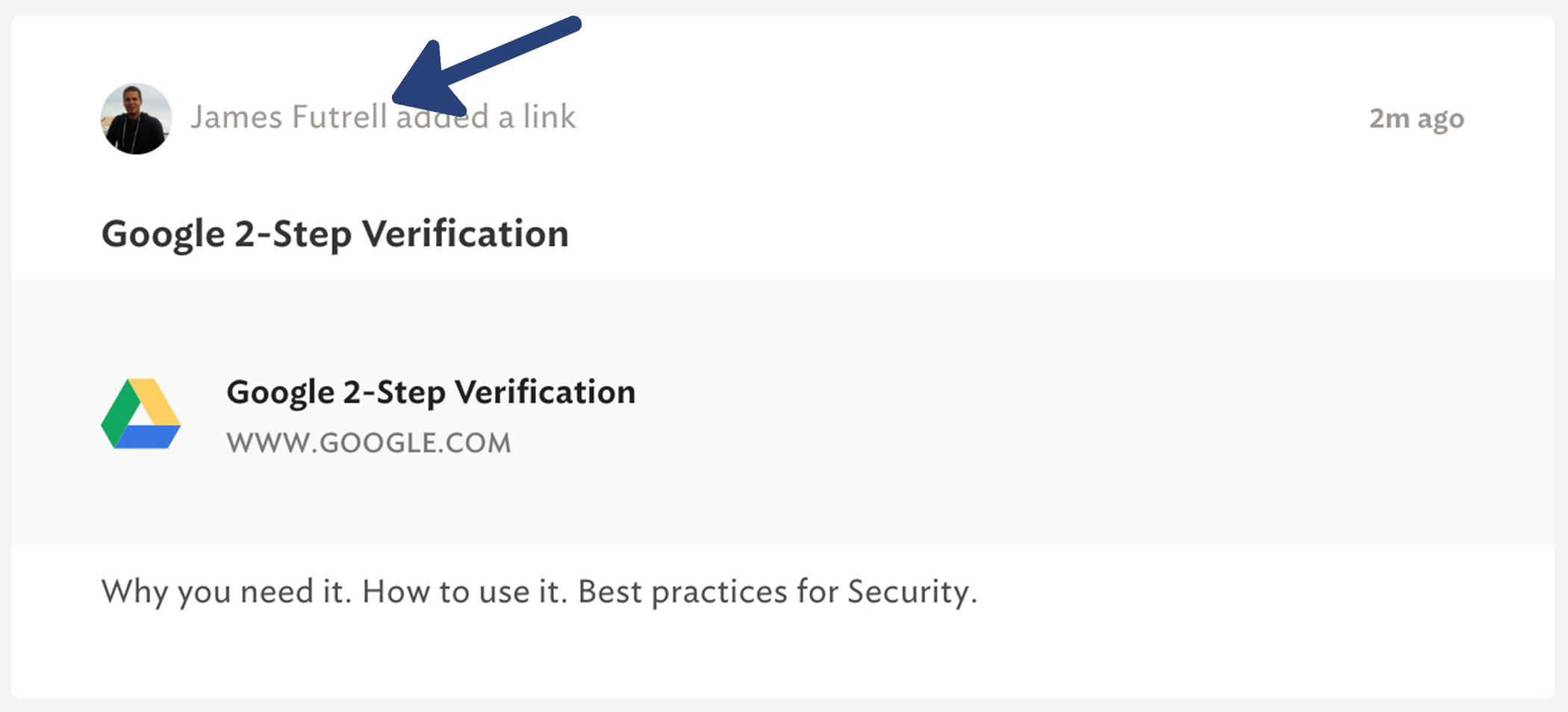 Clicking on a user's name, opens the employee's user profile. The left pane contains employee information, the right side contains KB resources and requests created by the User.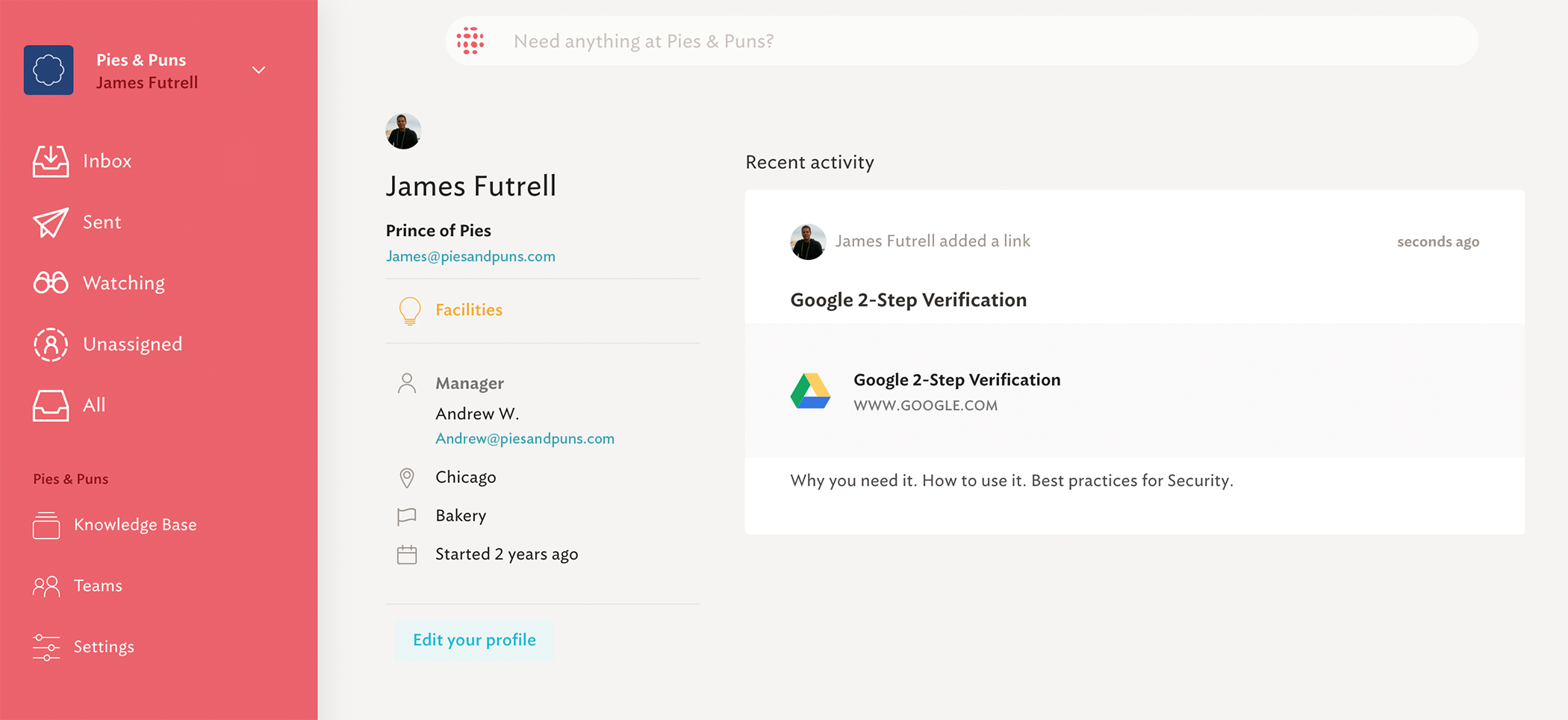 If an HRIS system is integrated, these fields will be overwritten.
For more information about our BambooHR integration, click here.

Manually updating a user profile
Click the down arrow next to the company logo in the top left of your screen. Then select "My Profile"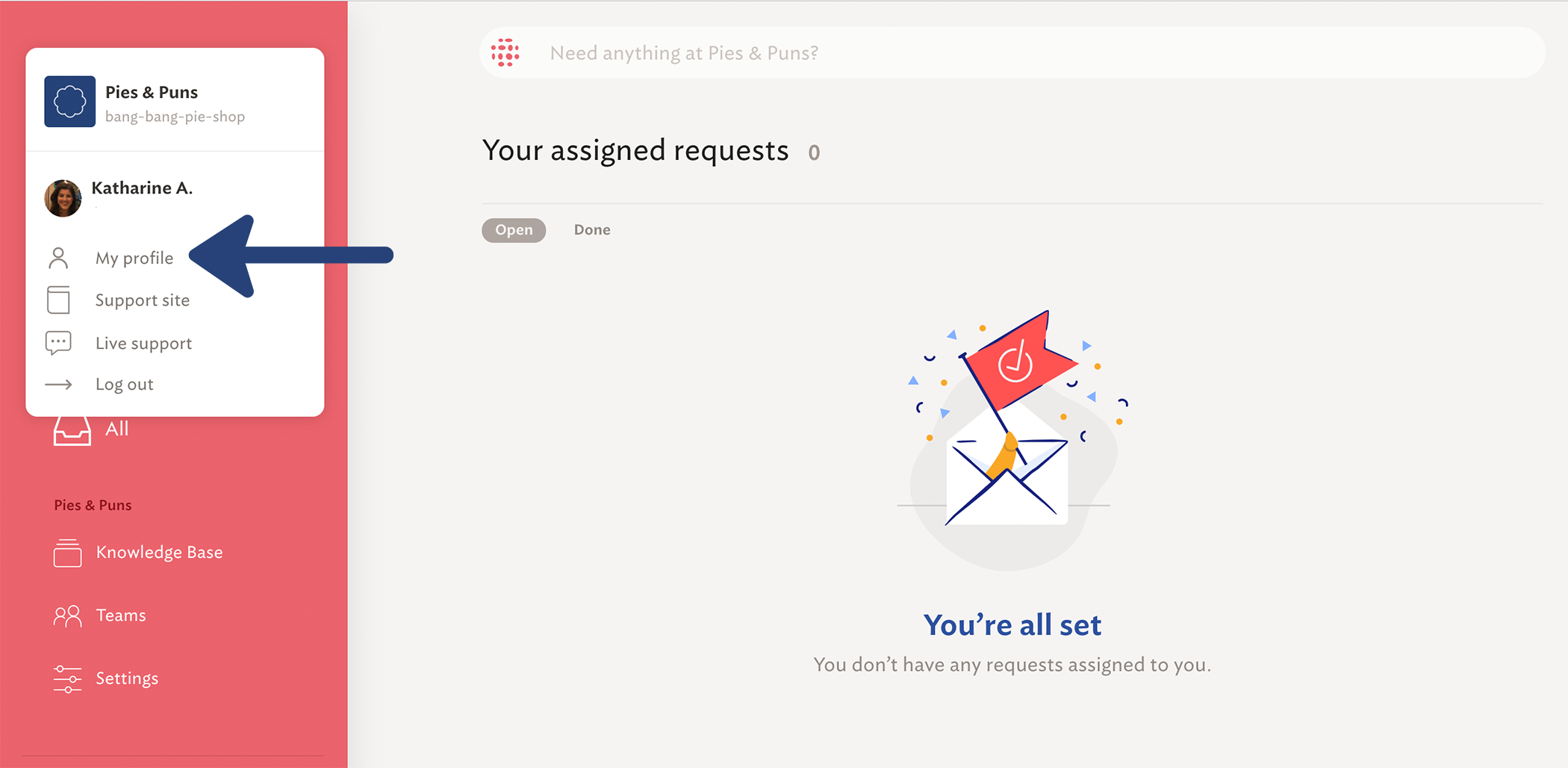 The top portion of this screen is always editable. Users can change their email, phone number, and name, as needed.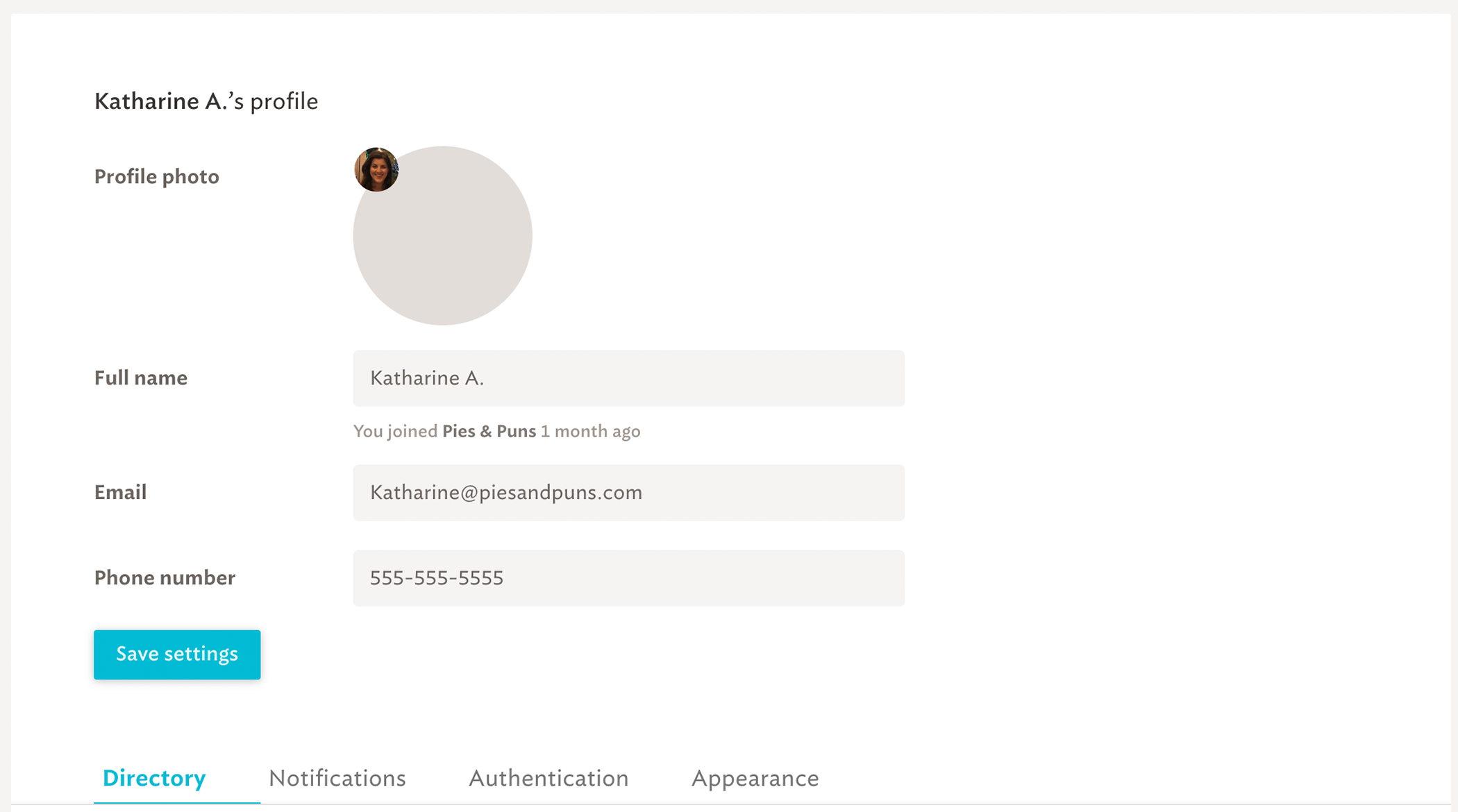 The "Directory" portion of the profile can be manually updated as long as no HRIS system is integrated. If an HRIS system is integrated, you will see the following disclaimer, and you will be unable to edit the fields:


If an HRIS system is not integrated, these fields can be manually updated at any time. for more information, check out our article on the "My profile" section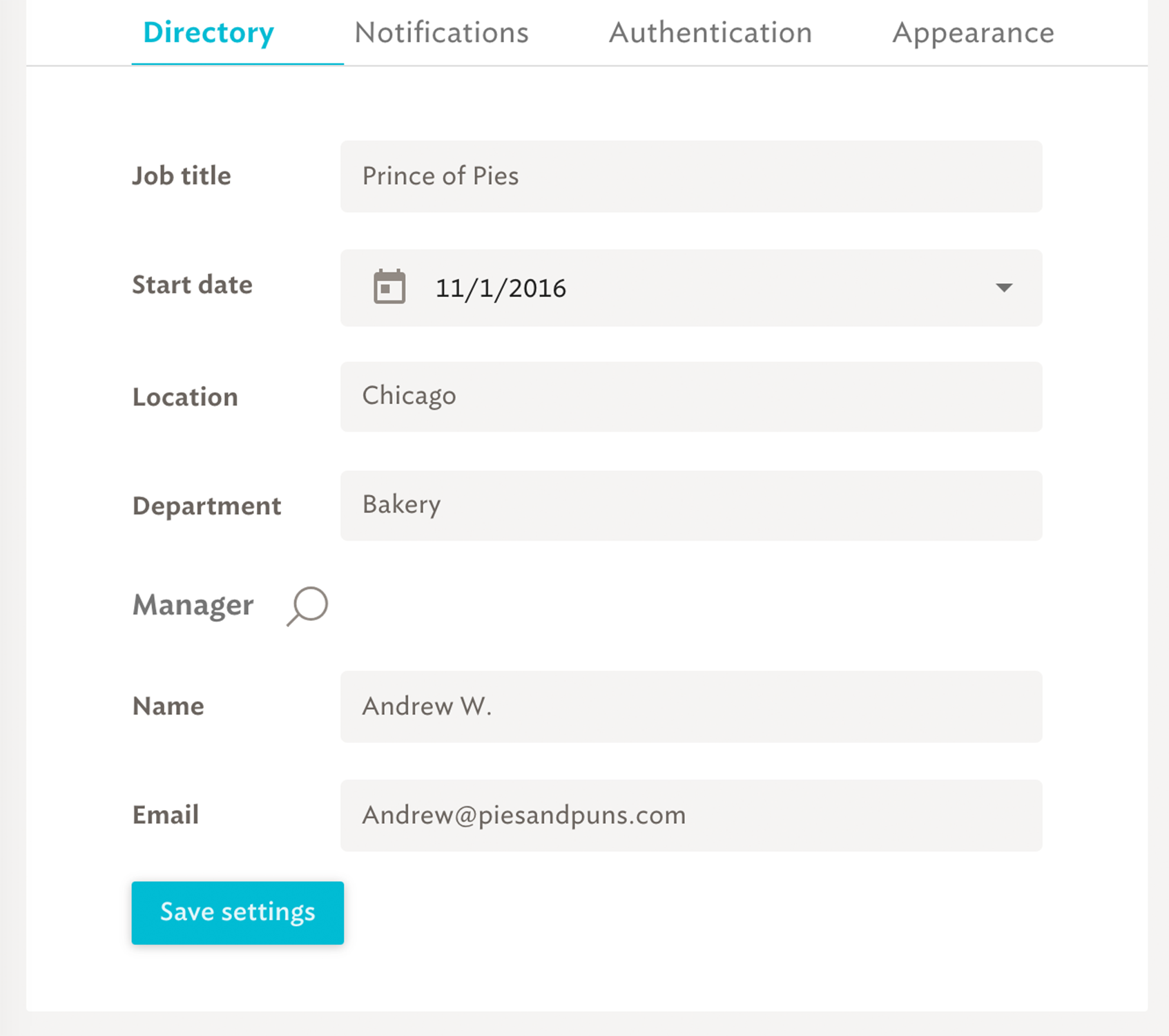 ---
---