Onboarding using request types
Few projects touch the entire company quite like employee onboarding. On such important projects, Spoke's request types help to organize everything you need in one place.
| | |
| --- | --- |
| Team | Duties |
| HR | Warm welcome And I9/W2's |
| Facilities | Issue badges to enter the building and setup a desk. |
| IT | Issue new hardware (complete with asset tags) |
Workflow
The process begins with a member of the recruiting team requesting onboarding of a new employee. This is an email sent to requests@[OrgID].askspoke.com

Spoke automatically routed the request to HR then applied the Onboarding request type to the request.
If there are fields of the request type that need completed, the requester will be sent an "Answer questions" button that takes them to the request.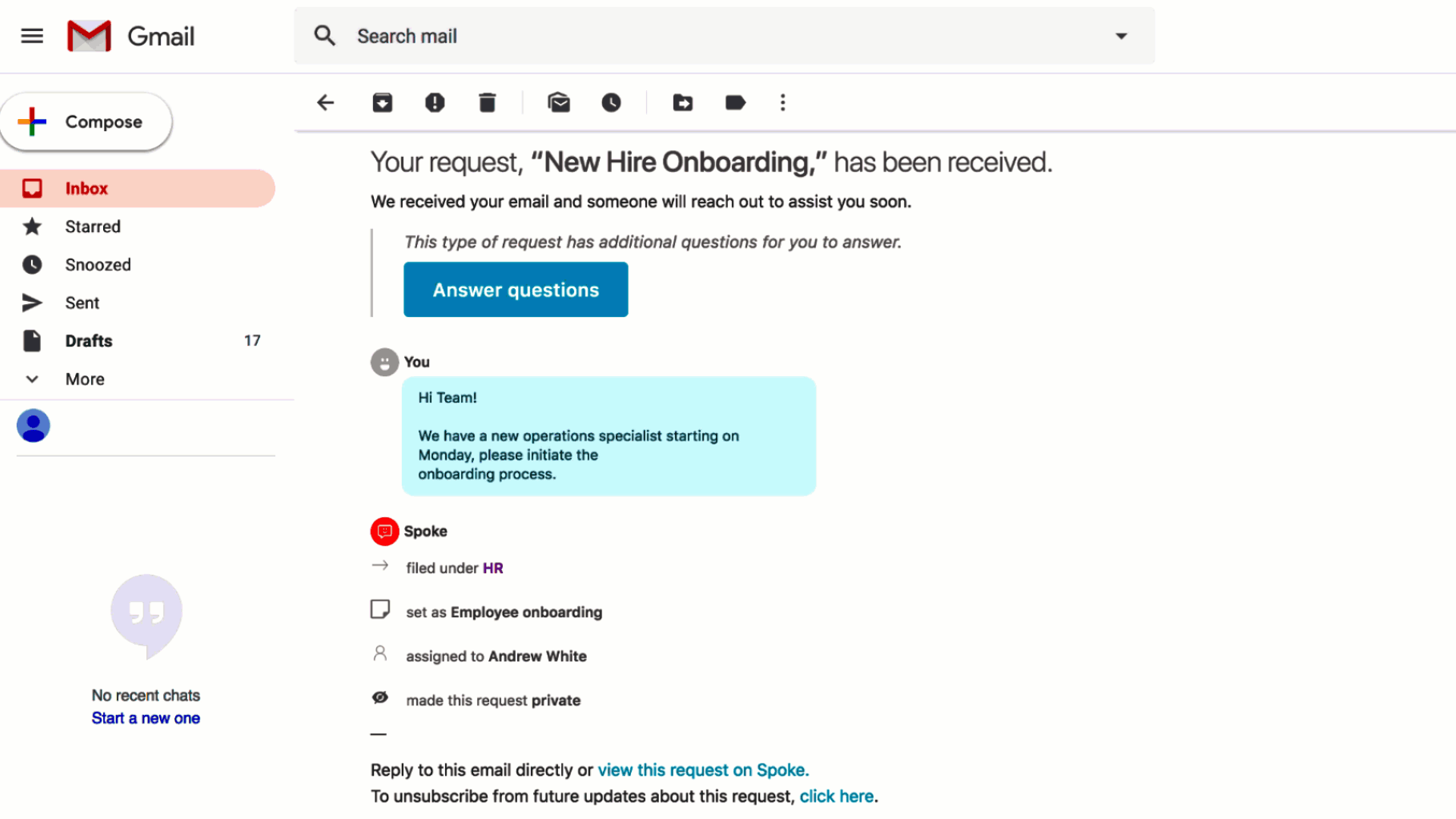 Fill out the details requested by the request type. Then select "Update." When the center pane updates with your replies, the request has been updated.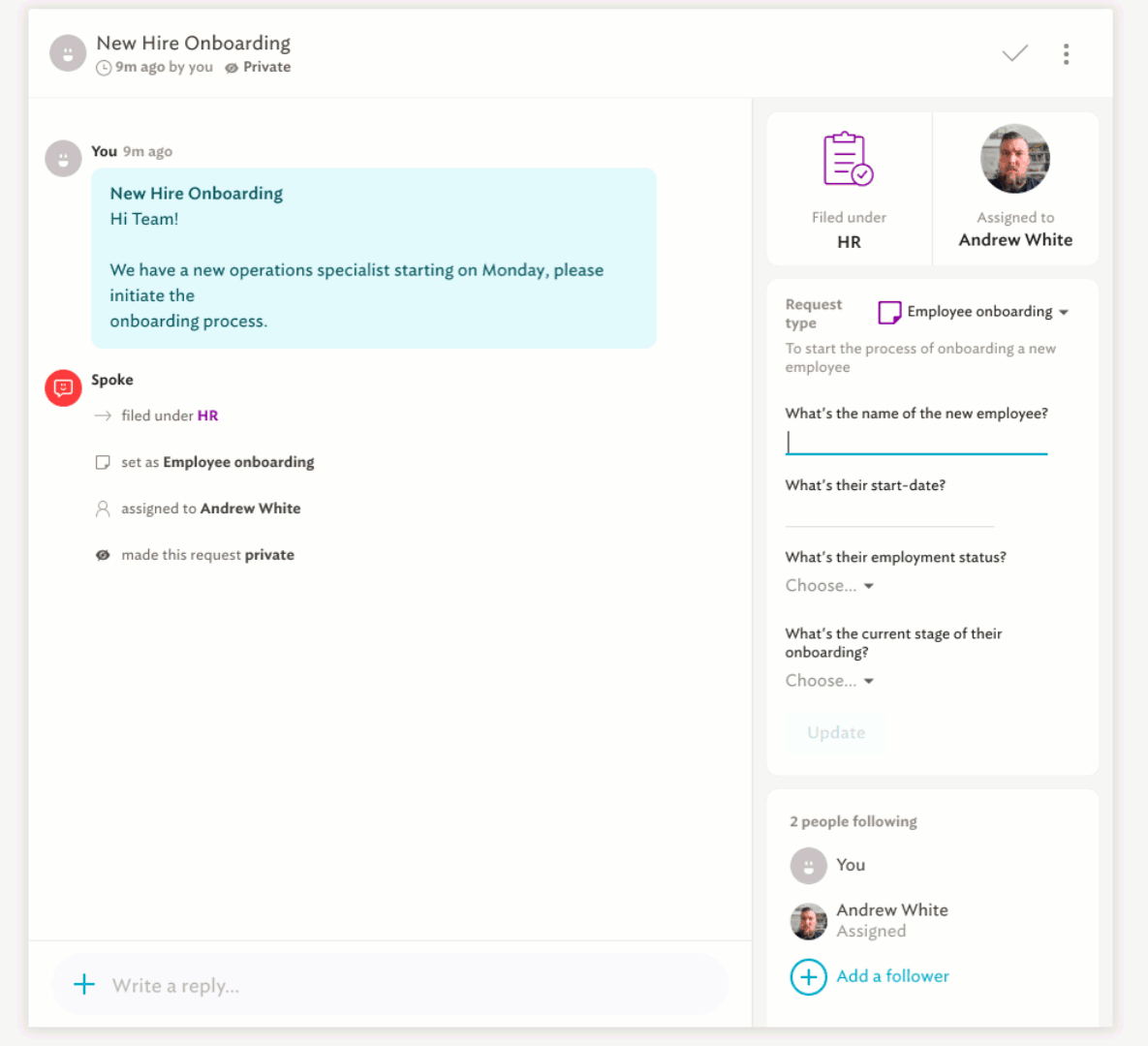 Now the request can be passed to the next team. Click the team tile when you're ready to reassign, and choose the next team. Spoke has added you as a follower to this request, so you can check in on status at any time.

When each team applies their request type, their tasks are added at the bottom of the list. Each time a form is updated, you will see the updated form values in the left pane of the request.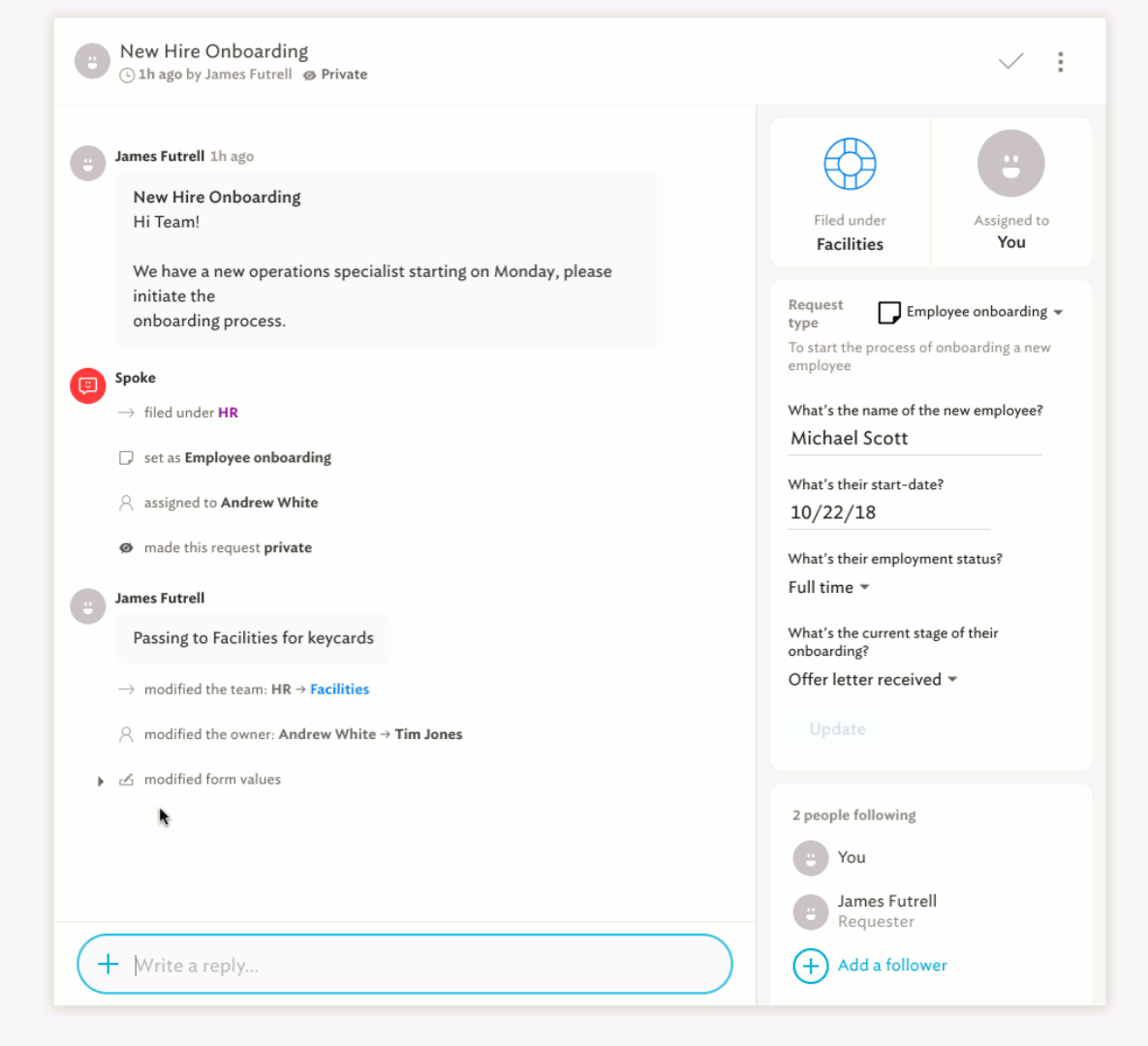 Now the request has been completed, it can be passed back to HR to complete onboarding. Again, click the team tile in the right pane to change the team. Assign a new expert as well, if one isn't automatically assigned.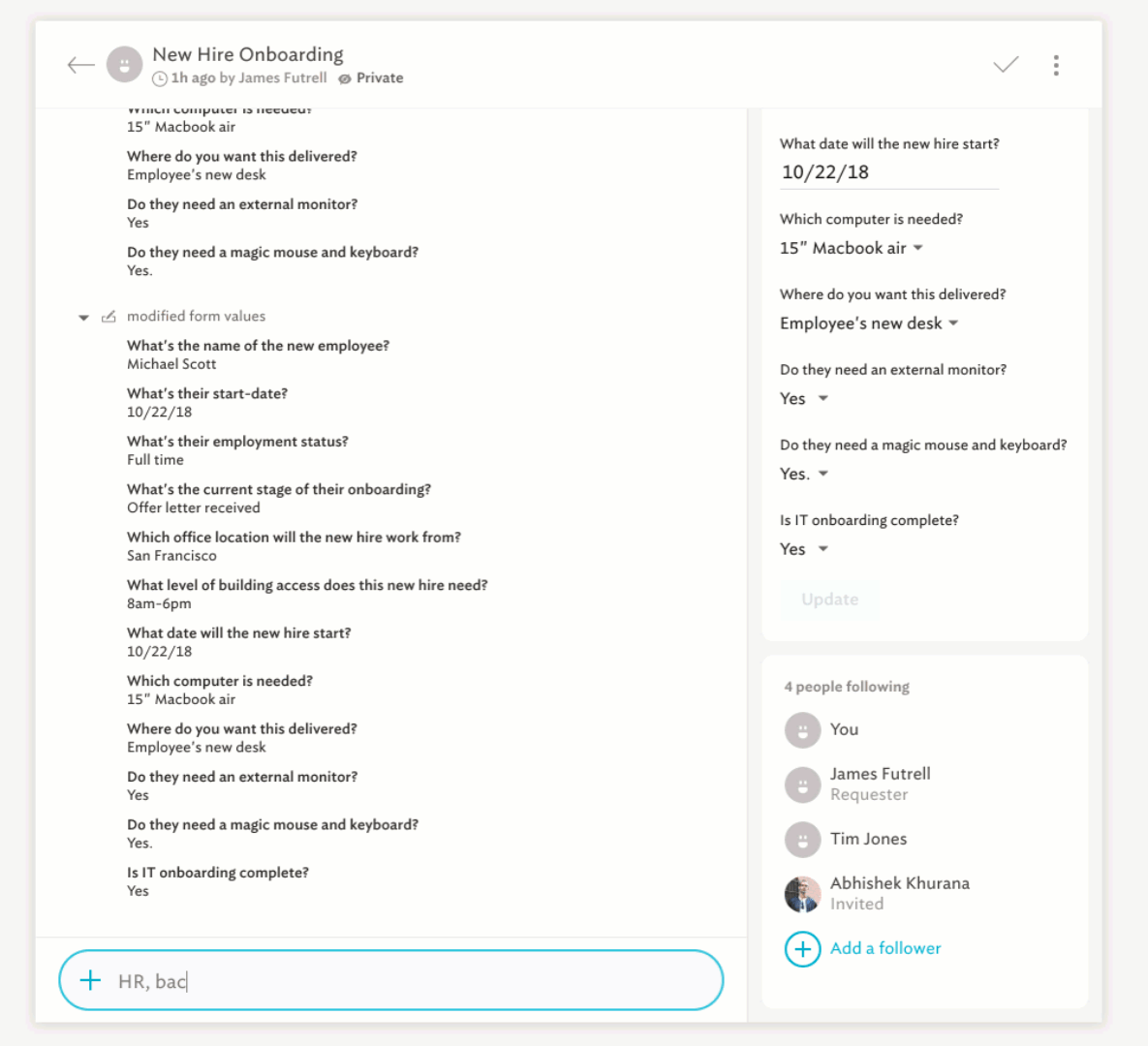 On the left pane, you'll find a full account of actions completed by other teams.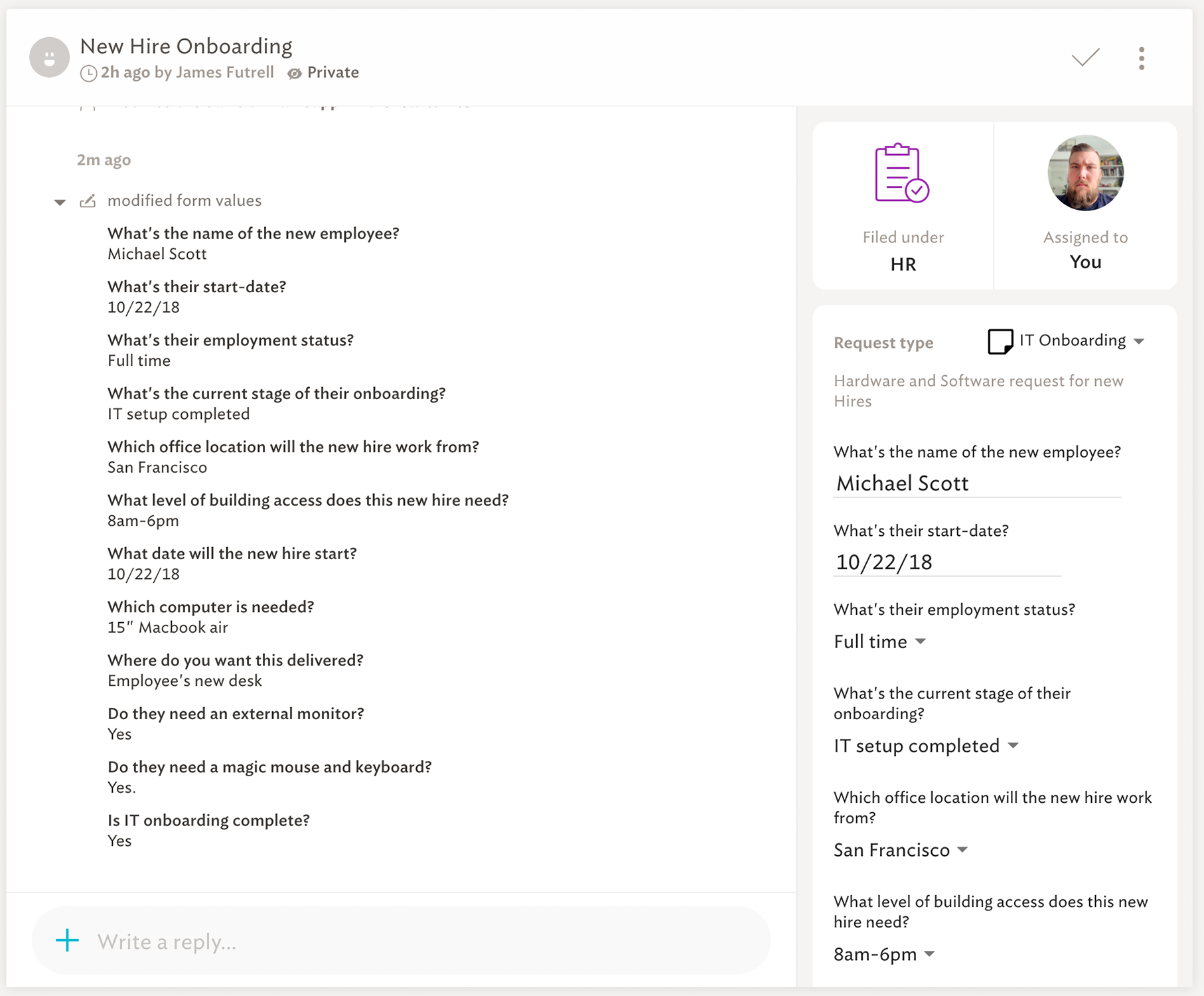 Everyone involved in the onboarding process will remain as a "follower" to this request until it is marked completed by HR. This way, everyone can be aware of the new hire and their start date.
If you'd like more information on creating request types, check out our article on creating request types.
---
---