Spoke desktop app
Spoke is excited to debut our very own Desktop application. Users can now download a desktop version of our web application to keep open on their machine!
Installation
Log into your Spoke URL using a Google Chrome browser. Once you have logged in, locate the Install or + in the address bar.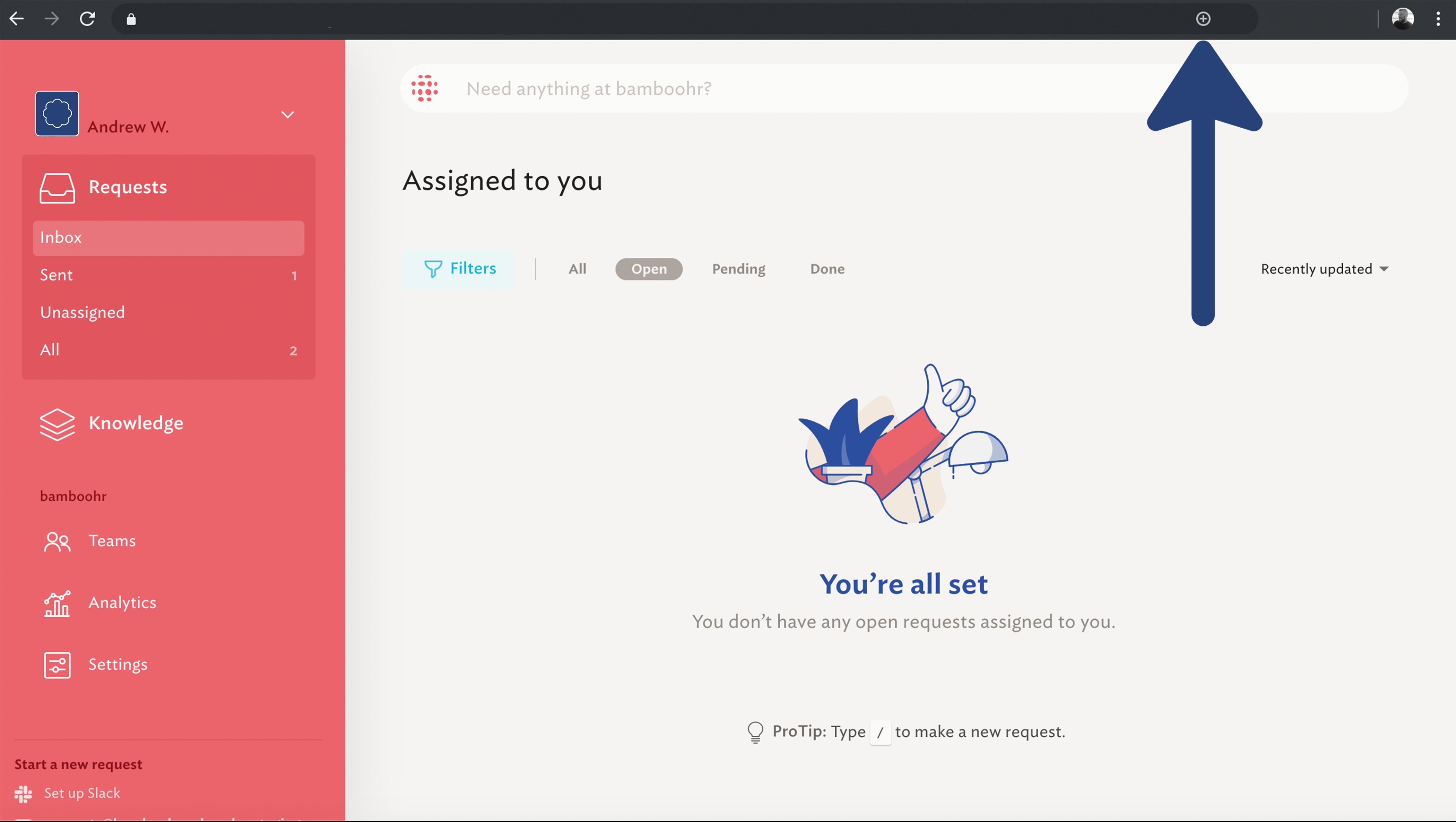 Confirm that you would like to install the app by clicking Install in the popup window.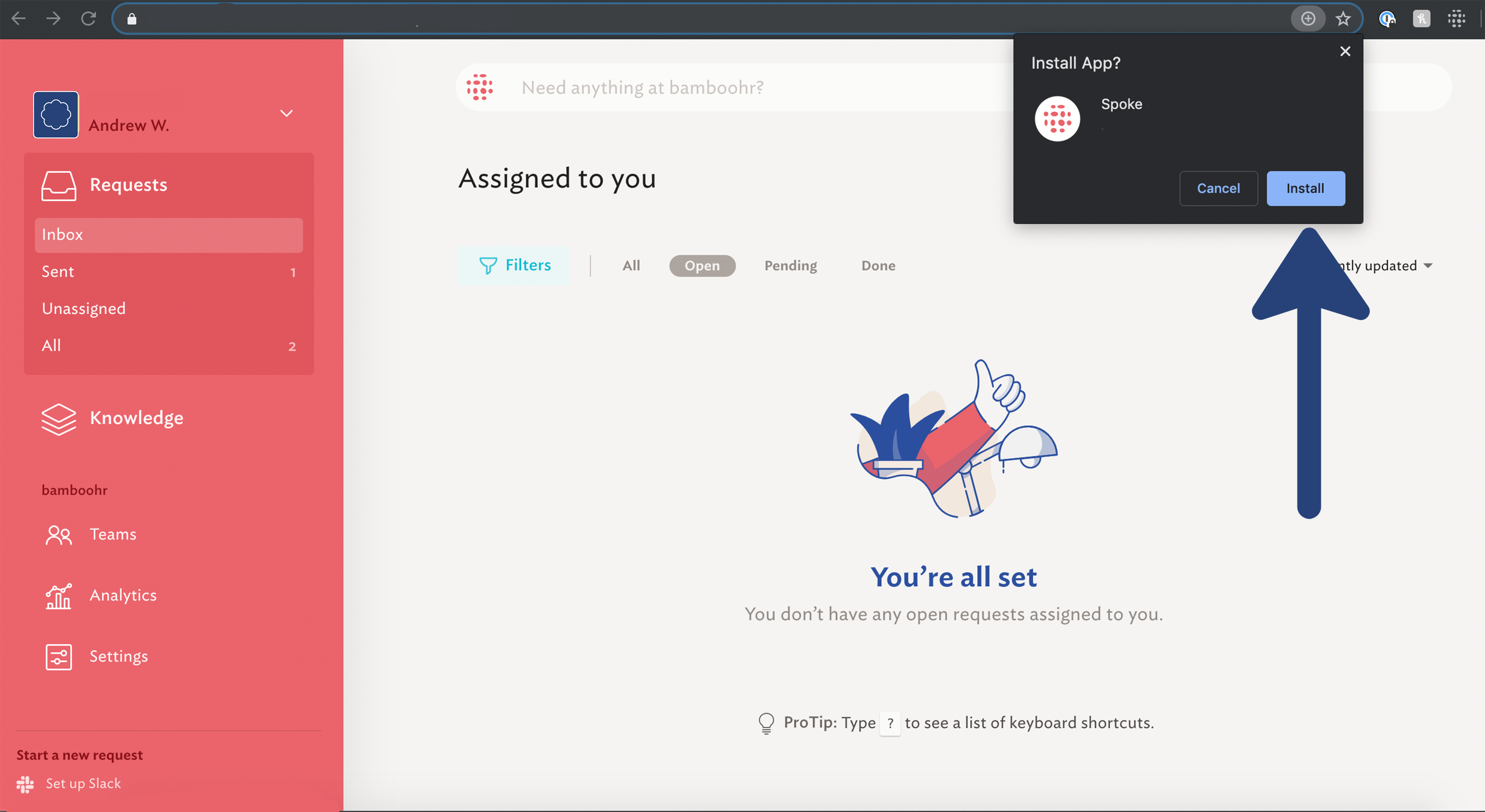 A Chrome application will download under your computer and open on your desktop. Now you can use Spoke on your desktop, just as you use the Web app.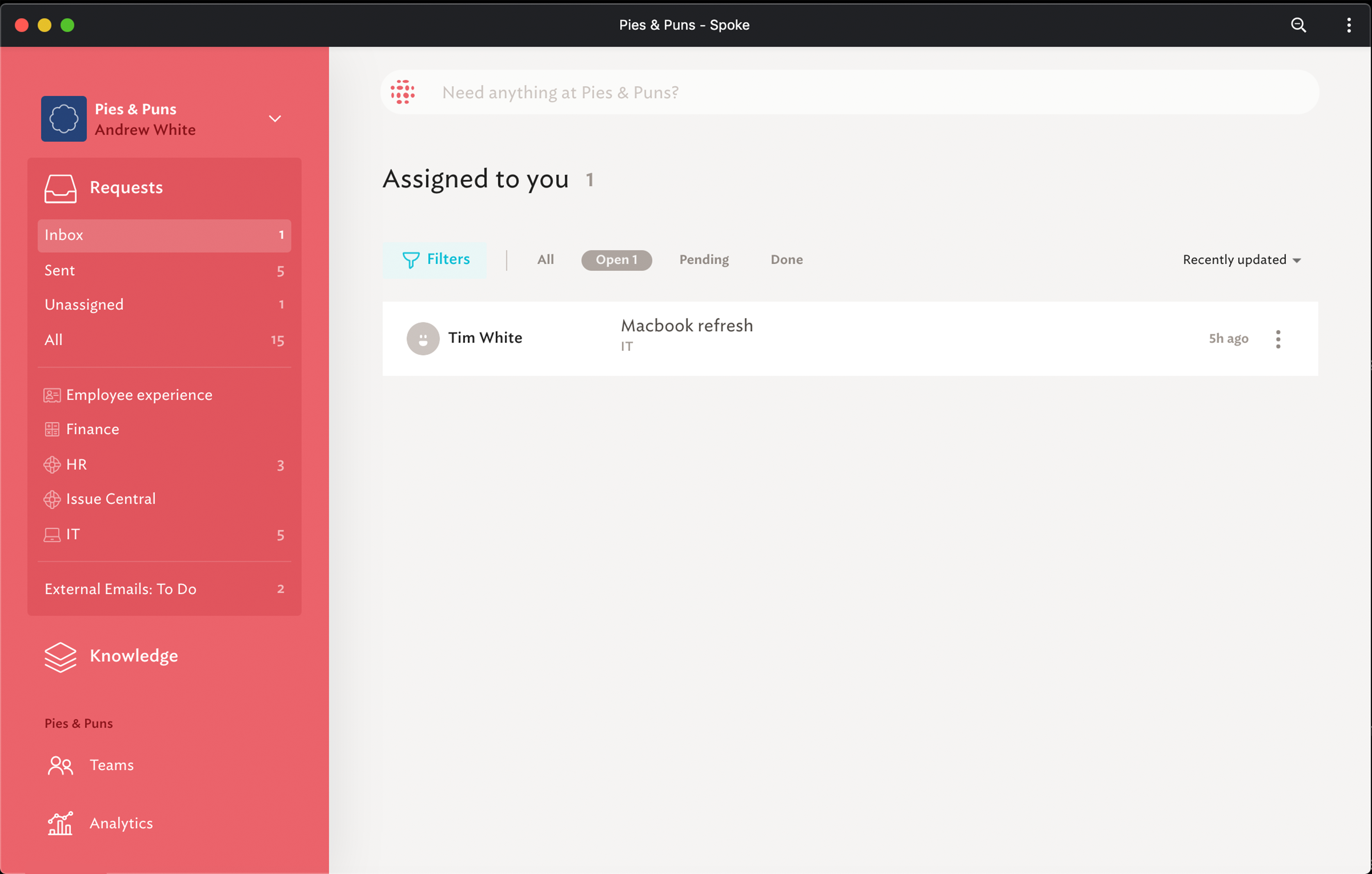 Use the Desktop app just like you would Spoke.

Windows installation
To install Spoke as an application on Windows 10, you will need Chrome Version 70+ using Windows 10.
Navigate to your Spoke URL <Org>.askspoke.com
In the top right, next to the Address bar, choose Settings
Choose Install … and you're done!
These steps create a desktop shortcut for the Spoke app for Quick access to Spoke!

Opening Spoke
If you are a Mac user, navigate to your Launchpad and search for the Spoke Icon. Click the Spoke icon to open the Desktop application.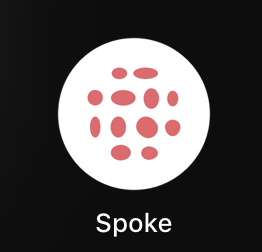 You can also select Spoke and choose Keep in Dock to easily access Spoke from your Dock at any time.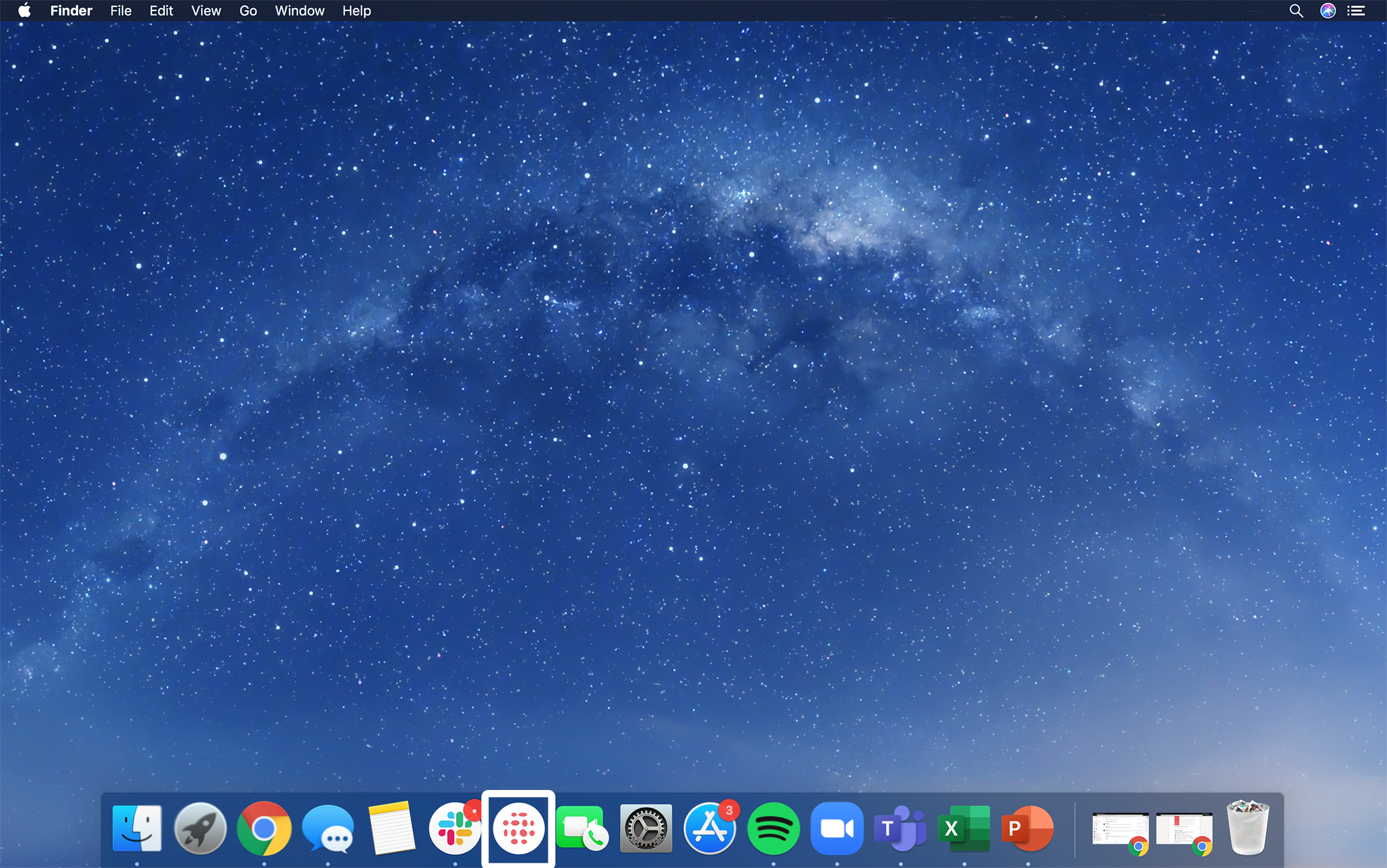 Uninstalling
To uninstall the Spoke desktop app while the app is open, choose the "..." from the top right and choose Uninstall Spoke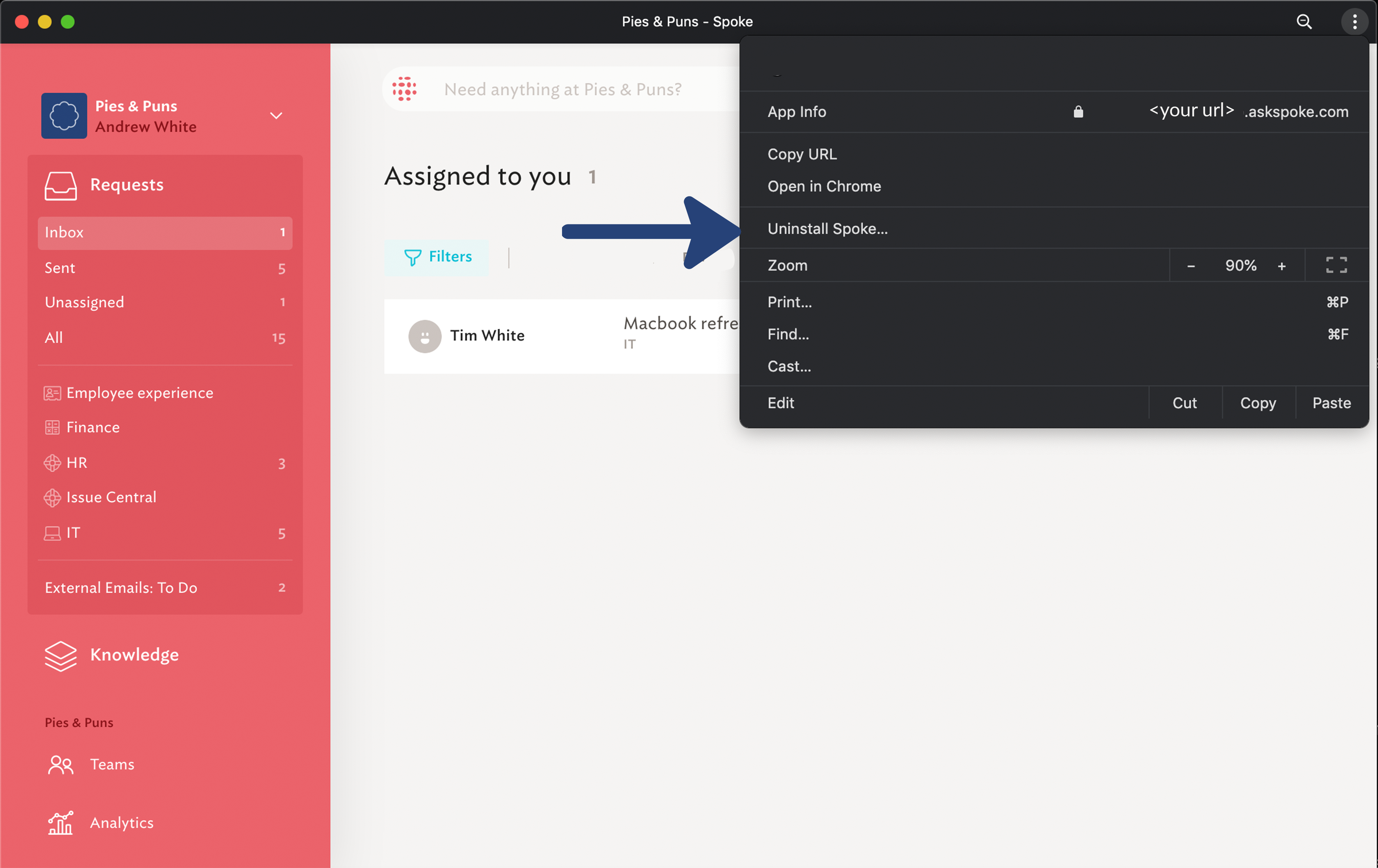 Confirm you'd like to remove Spoke from your computer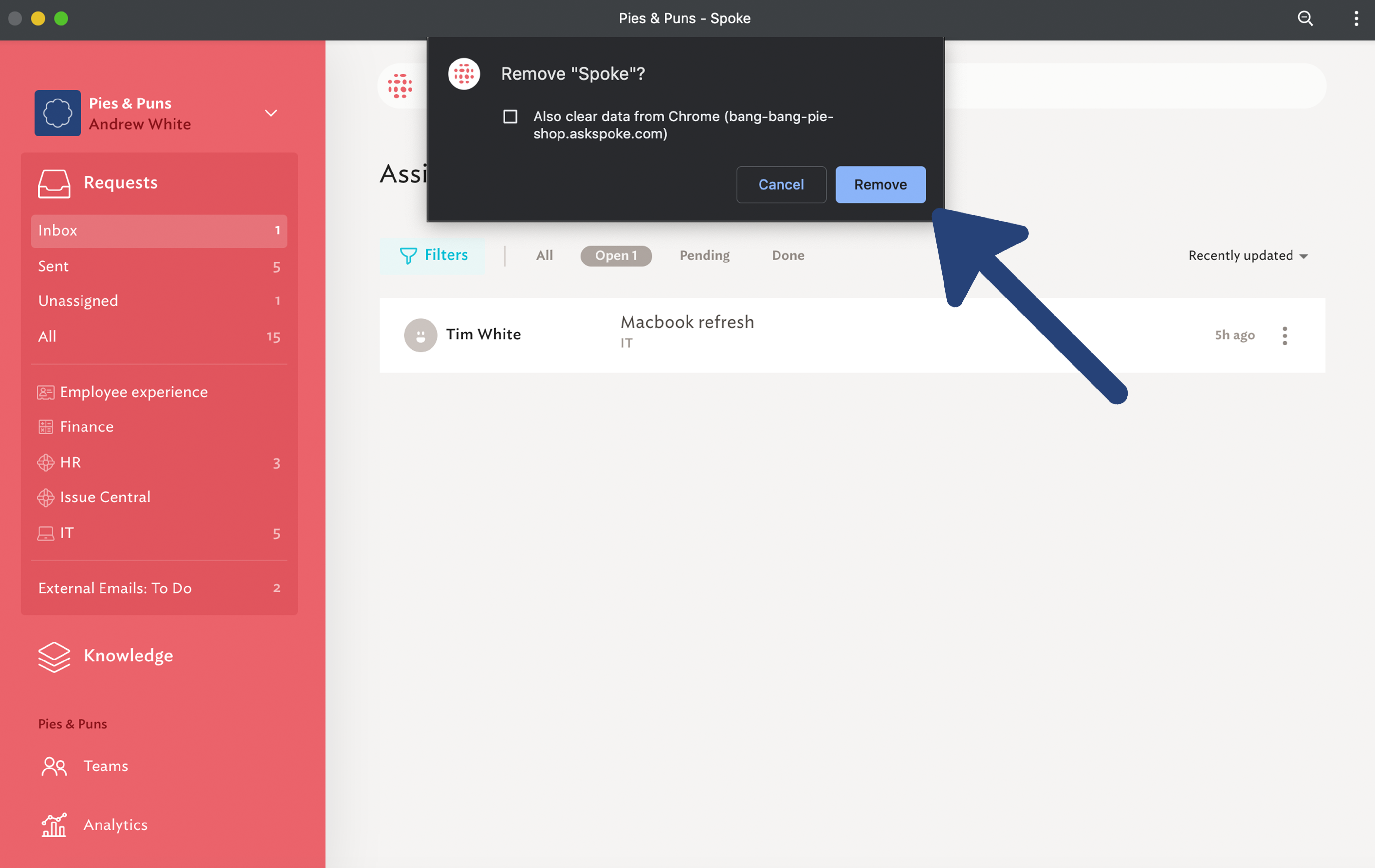 ---
---