Slack: app actions
Did you forget to add @Spoke to your Slack message? With Slack App Actions, you can turn any message into a Spoke request with one click. Spoke files a request on behalf of the message author, and lets them know that you filed a request for them.

How do I get started?
If you're not yet connected to Slack, simply connect Slack and Spoke!
If you connected Spoke and Slack prior to July 26, we've sent the Admin who first connected Slack and Spoke a DM with an upgrade button.
You can also go to 'Settings > Channels' and select  'Upgrade installation'. 


You will only see a button to upgrade if a colleague hasn't already upgraded your account. 
After you have re-authorized Spoke, you will receive an email confirming that Spoke and Slack are connected.

To convert a Slack message into a request
Simply click on the "..." menu on hover for any Slack message, and click on "More message actions". From there, search for "Spoke file a request" and that's it! Slack will surface this app action for you in this menu going forward.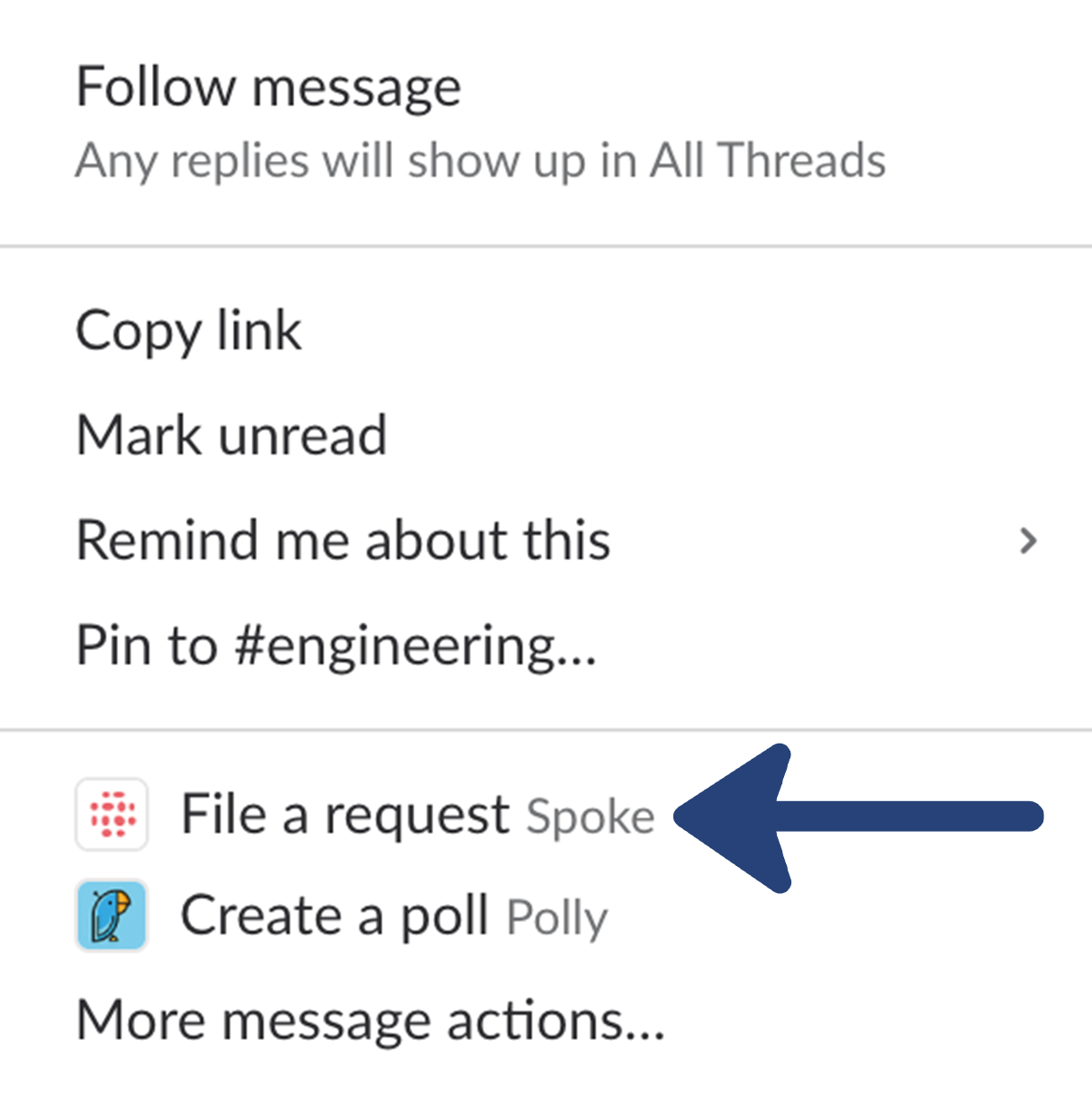 Spoke will confirm your request has been created by sending a notification in channel (if the original message was in channel) or by direct message, (if the request wasn't created in a channel.)

You can set or modify the team assigned to your request. 
If Auto-assign is turned on, Spoke will notify the agent assigned via DM. Learn more about auto-assign here.

What if I create a request for someone who doesn't have a Spoke account?
Spoke will prompt you to invite the user, so the request can be filed.  

---
---