Slack: app actions
Did you forget to add @Spoke to your Slack message? With Slack App Actions, you can turn any message into a Spoke request. Spoke will first search the Knowledge base for any resources that may help. If none are found, or if the proposed resource doesn't help, a request will be filed on behalf of the message author.

How do I get started?
Begin by connecting Spoke to your Slack instance. If you're not yet connected to Slack, simply follow our Slack integration guide.
File a request
Simply click on the "..." menu on hover for any Slack message. Click on "More message actions," from there, search for "Ask Spoke" and that's it! Slack will surface this app action for you in this menu going forward.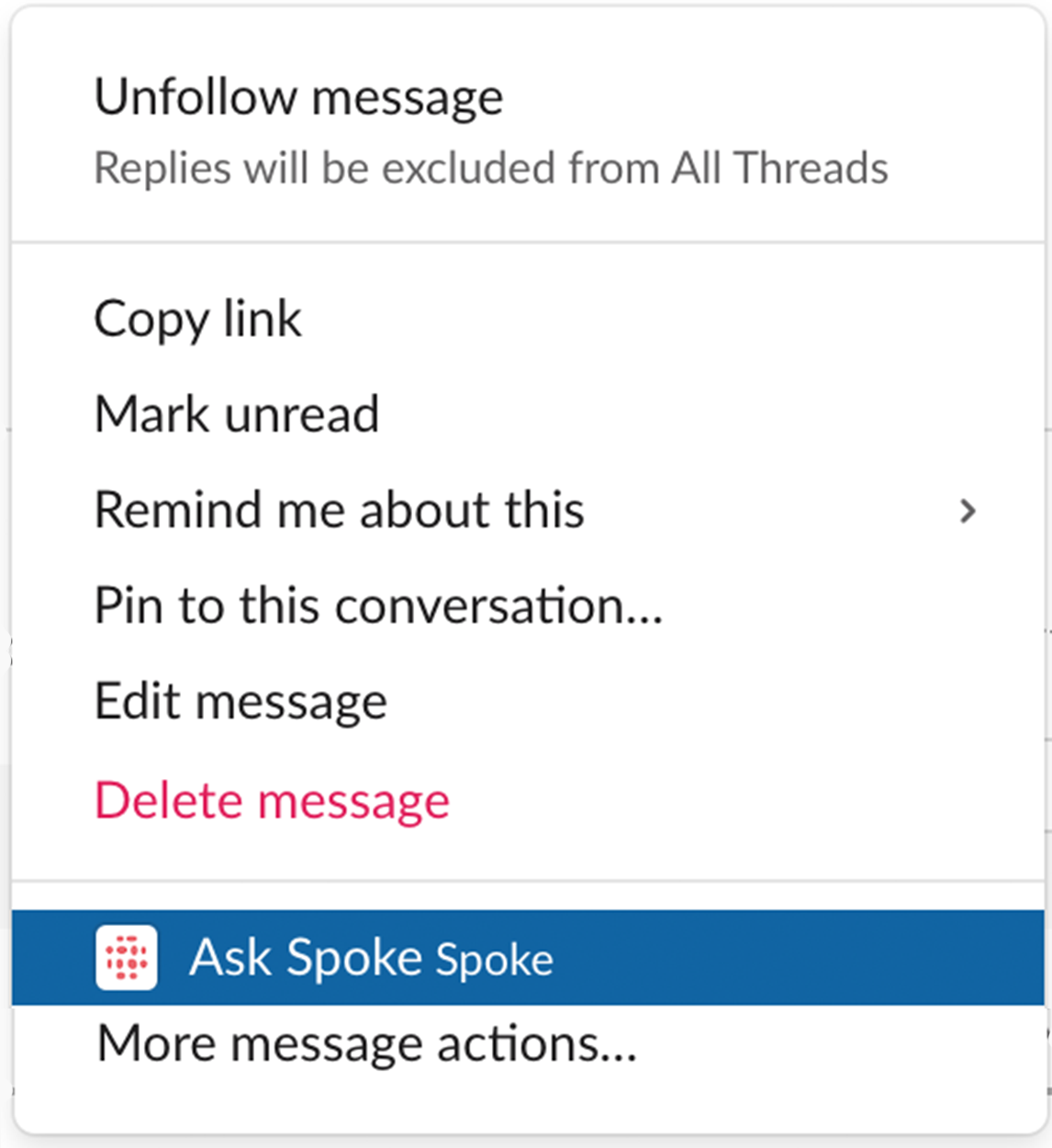 Once you select "Ask Spoke" Spoke will search the knowledge base to find a resource that may help.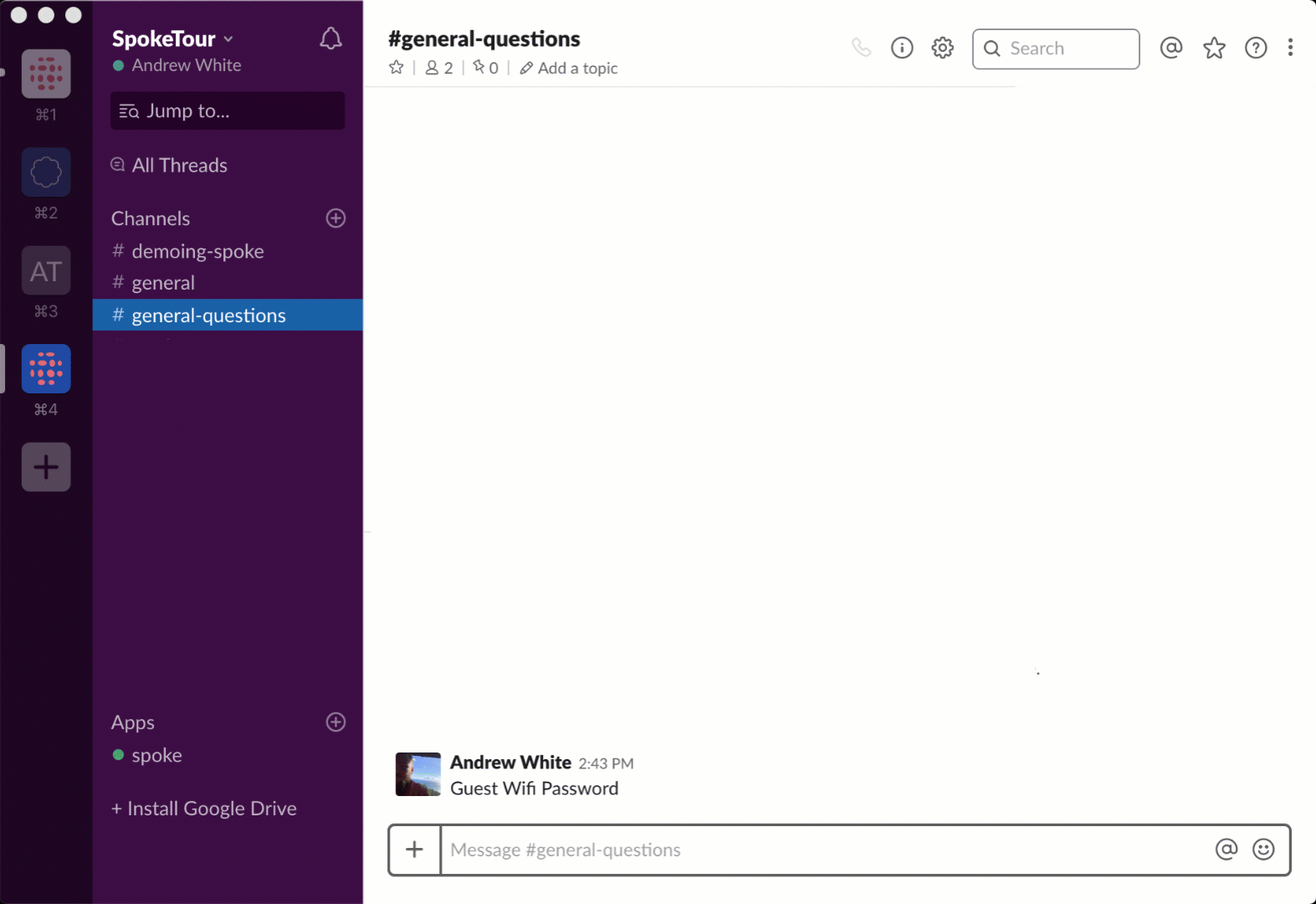 Use the Buttons to reply:
Choosing "This helps" will post the Knowledge resource in the channel
Choosing "This doesn't help" will show a request preview which allows the request details to be edited before being filed.
If Auto-assign is turned on, Spoke will notify the agent assigned via DM. Learn more about auto-assign here.

What if I create a request for someone who doesn't have a Spoke account?
Spoke will prompt you to invite the user, so the request can be filed.  

---
---