Private teams
Sometimes specific teams handle sensitive information, and you don't want these requests to be seen by the whole organization. This is why Spoke offers the ability to make a team private. 
This is best when used in conjunction with "Invite-only teams" which require users to be invited to a team, before allowing them to review requests.
More information can be found here.

Create a new private team

To create a private team from scratch, start by building the team with the + button on bottom right of the teams page.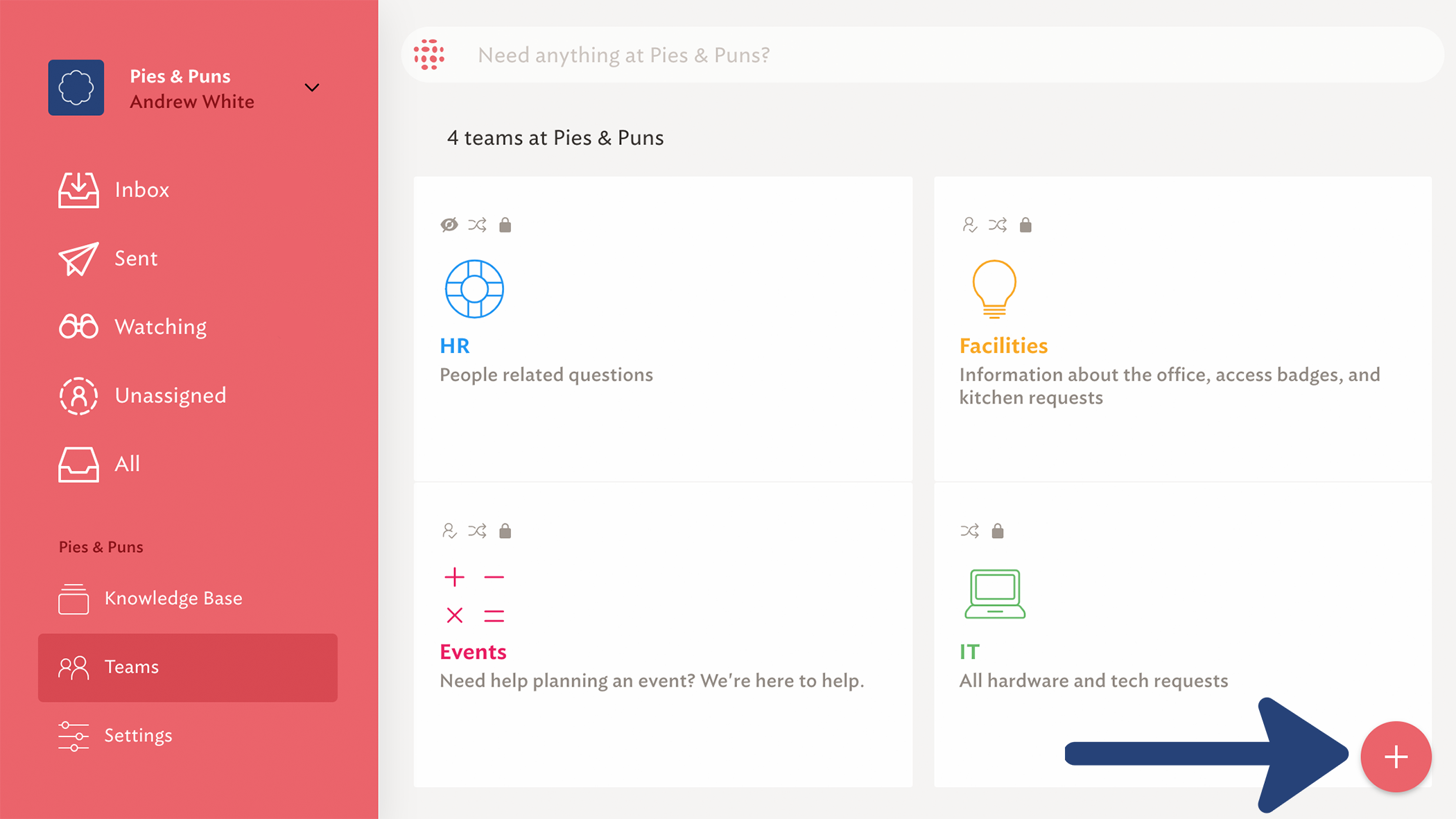 As you create the new team, turn 'on' the toggle to set incoming requests to private.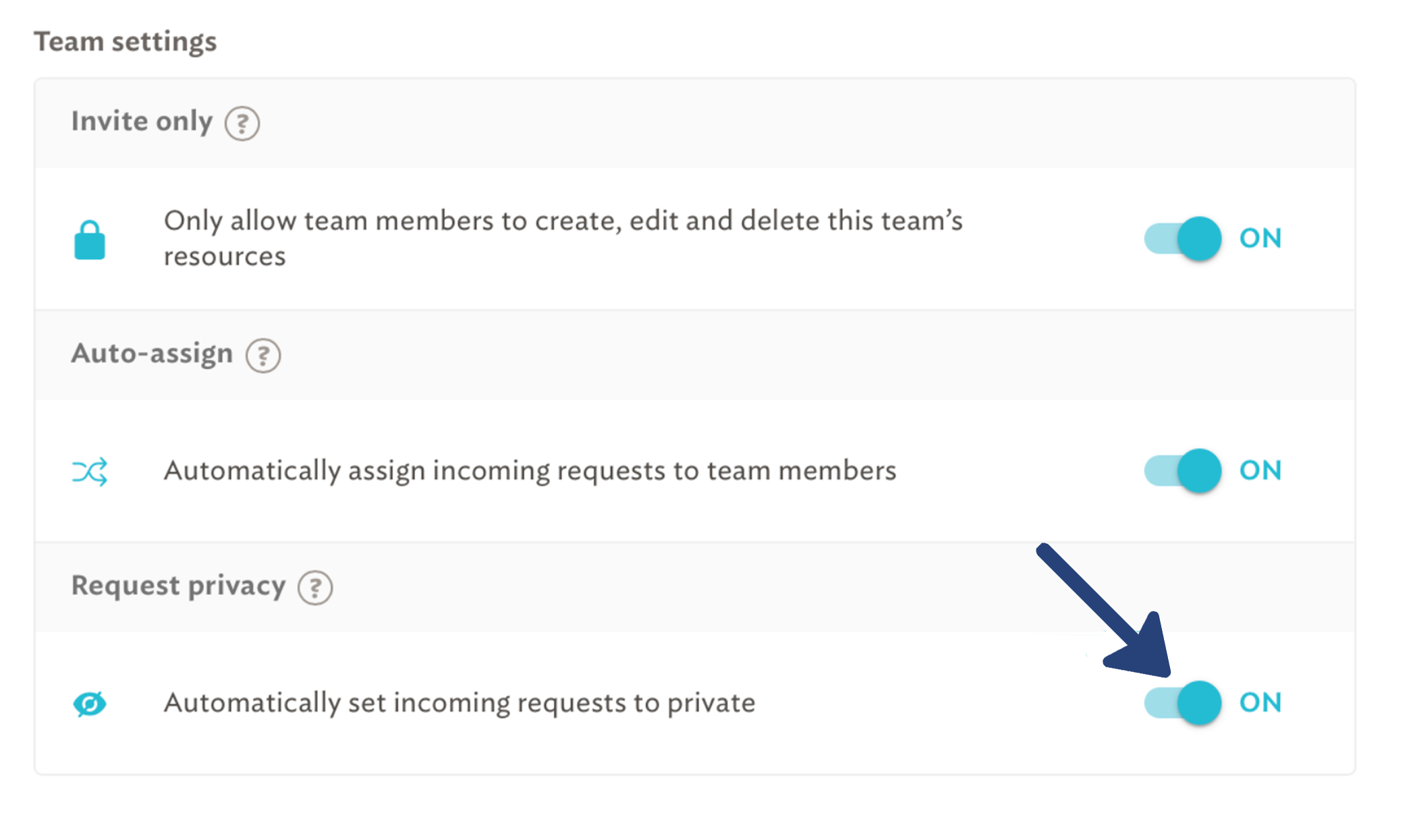 Once the option to have incoming requests private is turned on, only team members will be able to work on those requests. You can turn the option to "off" at any time from the expanded team view, if privacy is no longer needed for that team. 
It's important to note that if a new request is
NOT
assigned to a team with incoming requests set to private, that request will be public until it's reassigned to a private team. We advise users double-check private requests are assigned accurately within the Spoke platform to ensure information remains private. 

Making an existing team private
To make an existing team private, navigate to the 'teams' tab on the left, then select the team you'd like to make private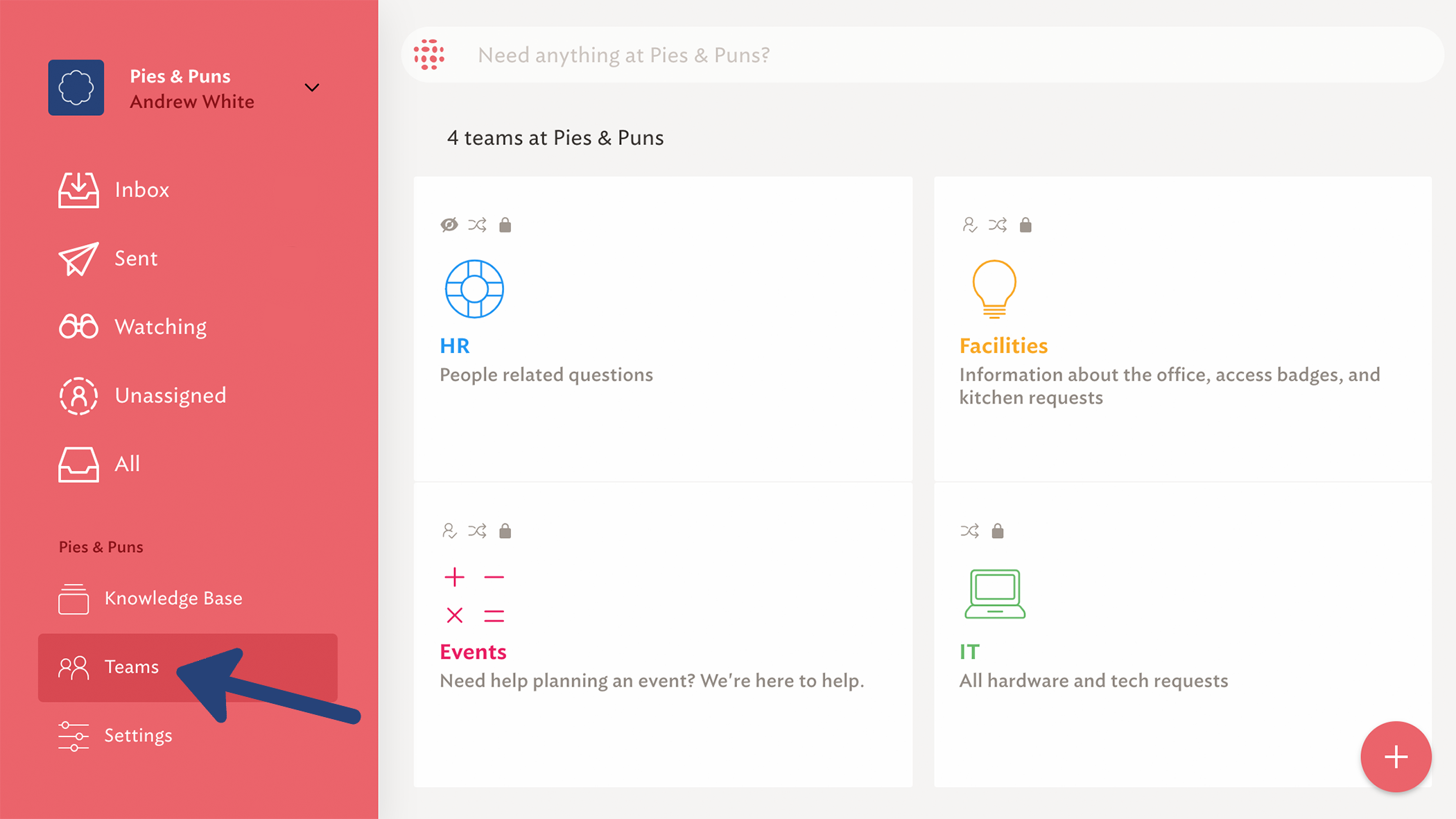 Once in the team you'd like to make private, select 'edit'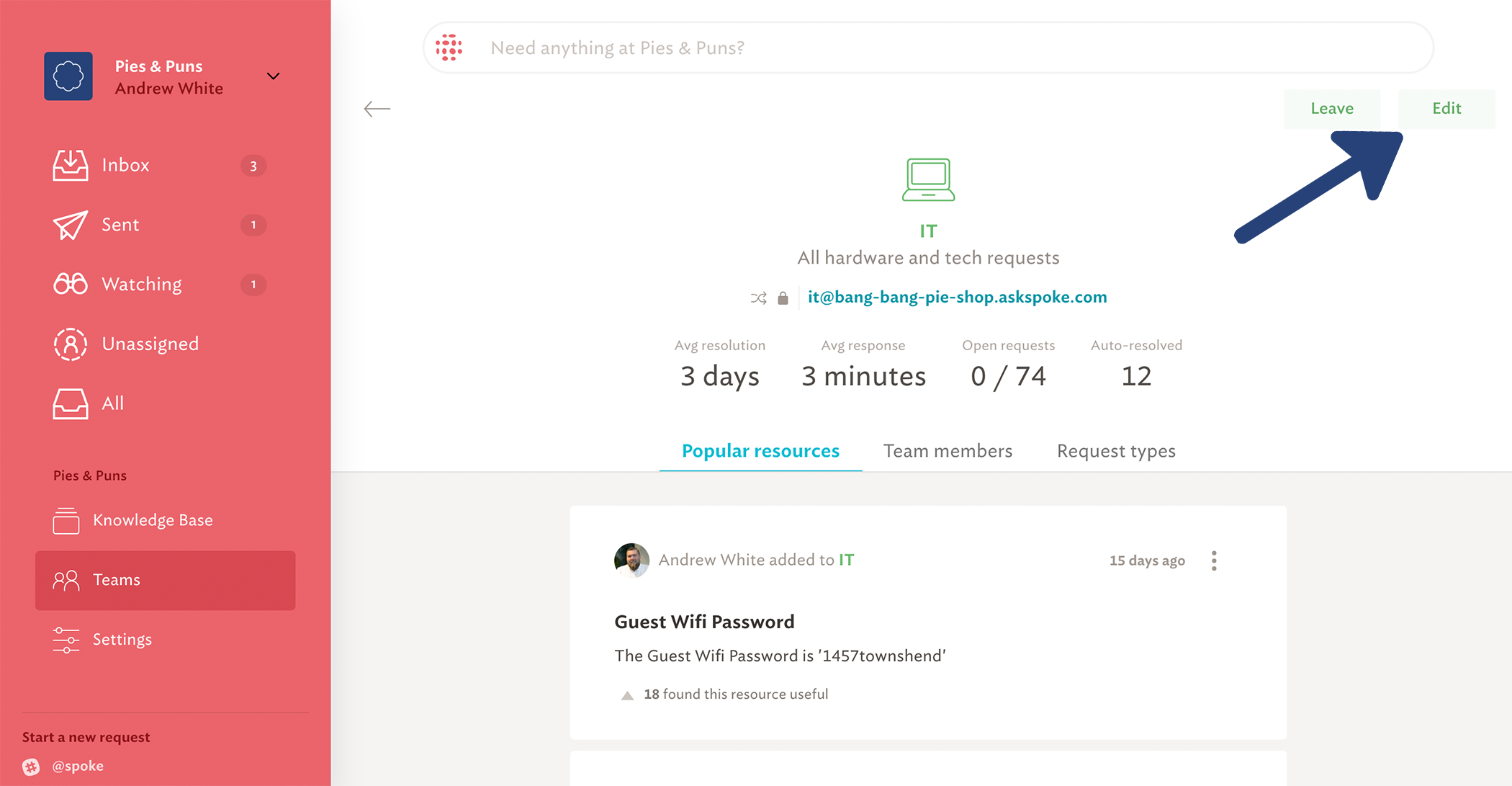 From the pop-up window, select 'settings' and make sure the toggle next to "Automatically set incoming requests to private" is turned on.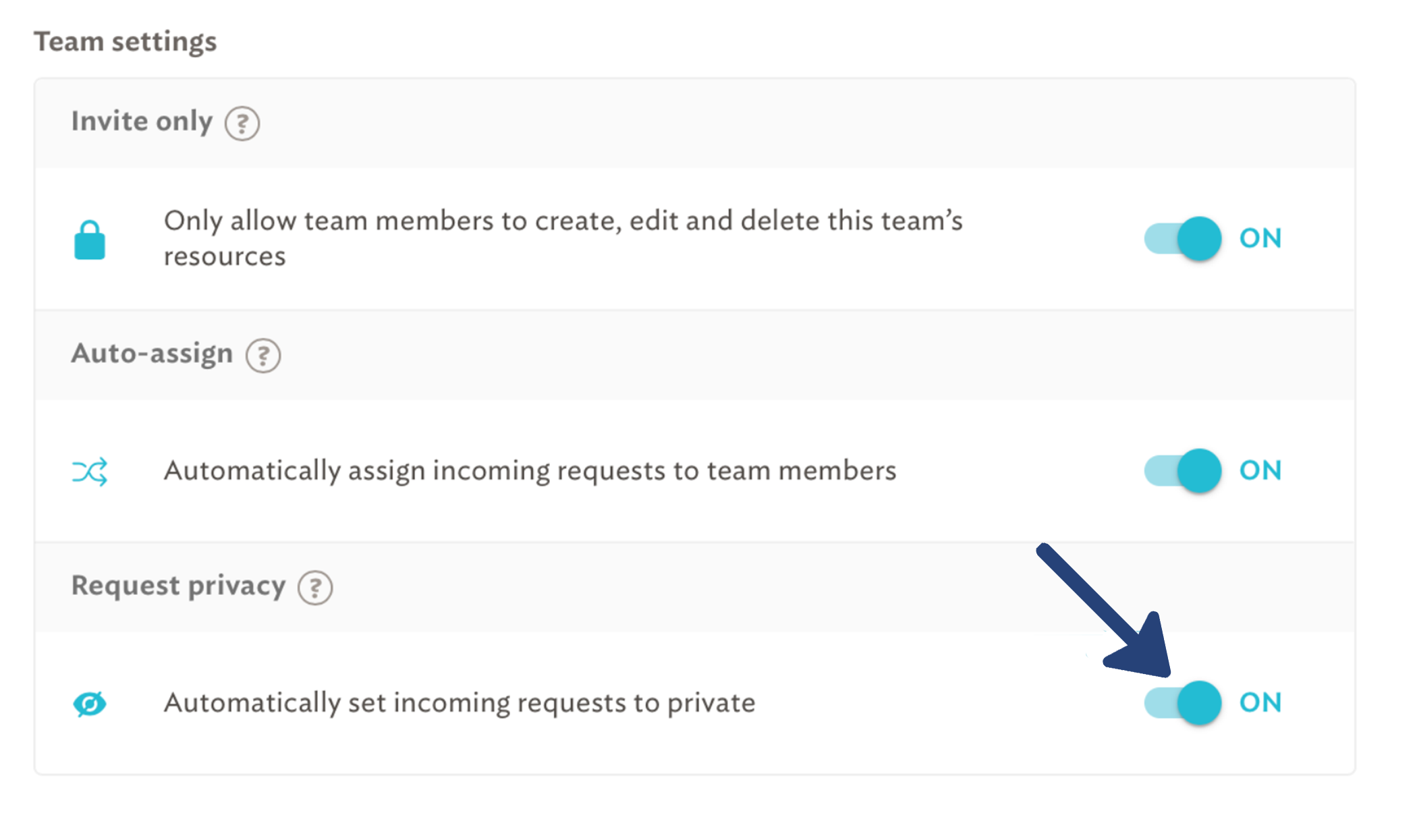 You've made your team private. Now you can answer the most sensitive of requests!
---
---