Slack: Set up
Spoke works best where you work. Follow the steps below to begin Slacking questions to Spoke.

Set up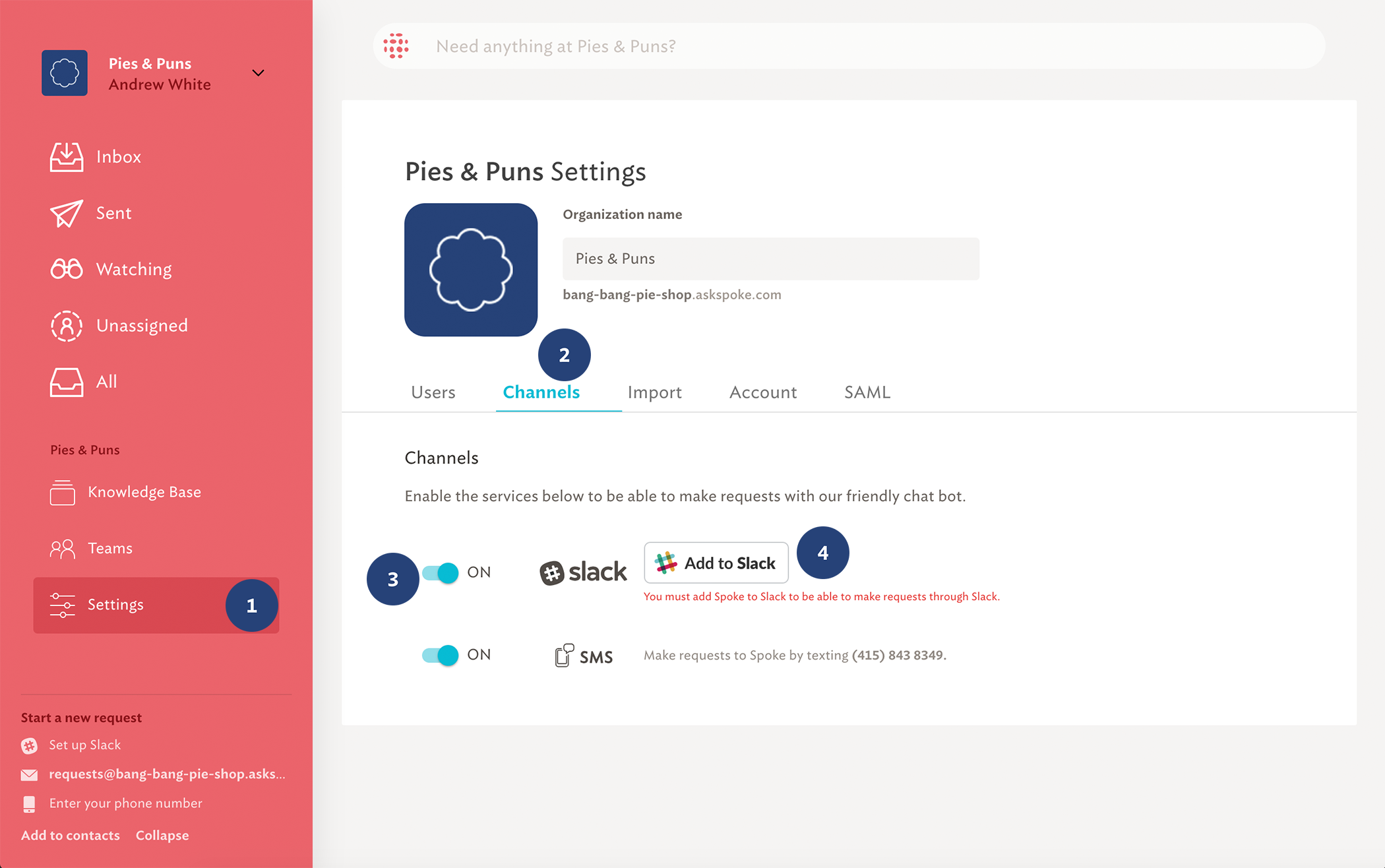 To turn on Slack for your team:
Go to Spoke Settings
Select 'Channels'
Turn Slack option to 'On' 
Click the 'Add to Slack' button
Spoke will connect with Slack and you'll be asked to authorize it.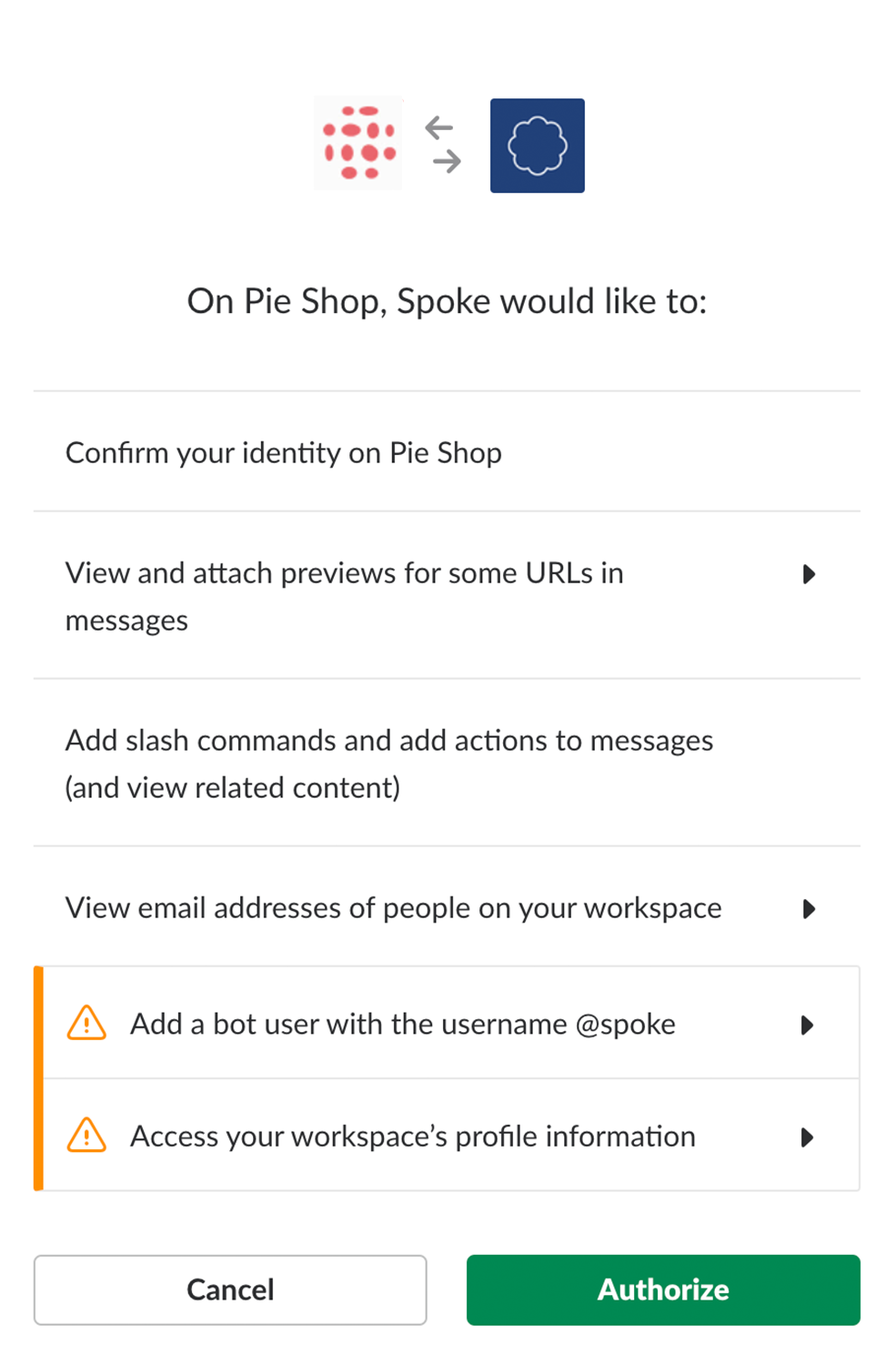 Testing Spoke
To create a new request in a channel, make sure that Spoke is invited to the channel you're using. Some Spoke users like to start a specific Spoke channel to make all their requests. You can Direct Message Spoke as well, if you don't want the whole channel to see your request.


Once Spoke is invited, all you need to do to start a request is tag Spoke as @Spoke, just like tagging a coworker.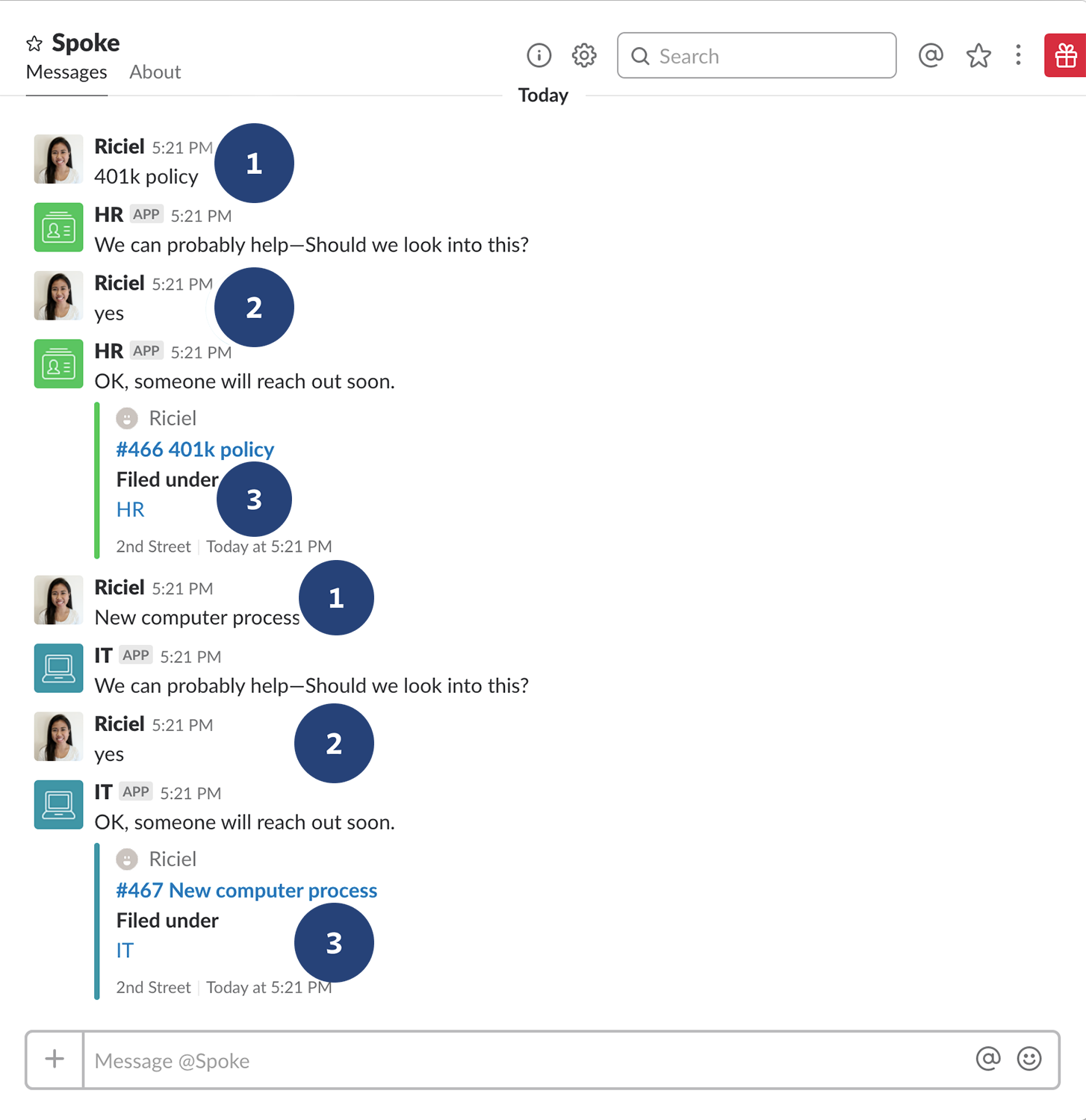 With all new requests, Spoke will search the knowledge base to see if there are resources ready to respond to your question. If so, the KB will be offered as a potential answer, and you'll be asked if the answer was helpful. (Make sure you tell Spoke Yes, or No)
If Spoke doesn't find an accurate response, it'll ask if you want to start a new request, so you can get assistance with your request. 

Using App Actions
In any channel where @Spoke has been invited, select the three dots to the right of the message, and look for  'create a request'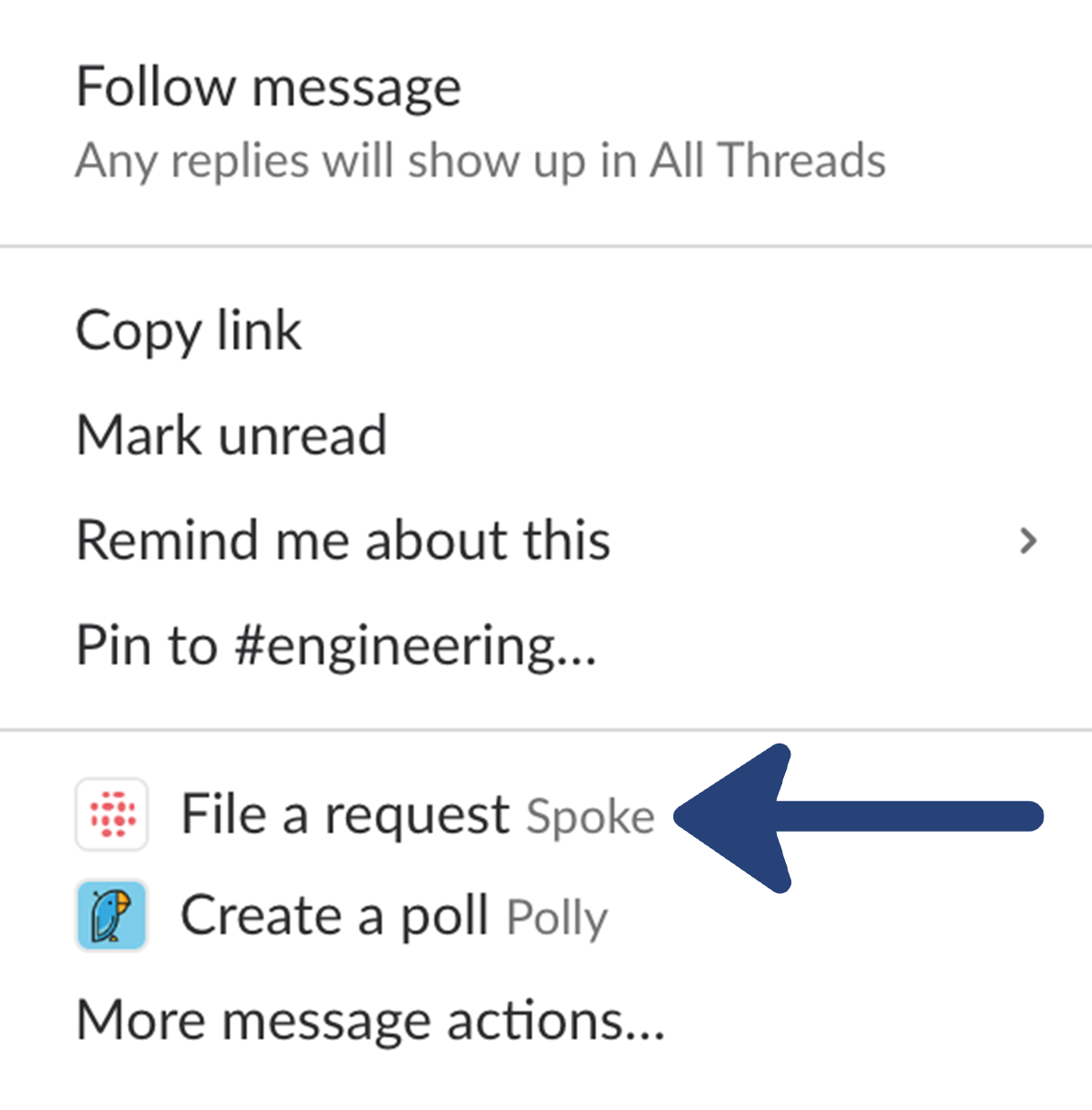 If you convert a colleague's slack message, you will both be included on the request. Spoke will confirm your request has been created by @Mentioning in Channel:
The 'original messenger' who wrote the request
The 'clicker' who converted the message into a request.

Make sure to select the correct team for your request.  You can also cancel the request from here if you change your mind.
If auto assign is turned on, Spoke will notify the agent assigned via DM. Learn more about Auto-assign here.

---
---