Spoke + Zapier: automate employee onboarding
"It would be great if I could flip a switch and new hires would automatically be a part of the team"

With Spoke and our Zapier integration, you can. This configuration will send a welcome email, invite your new hire to Spoke, file a request for new devices from IT, and send you back a confirmation email that everything has happened correctly.

Zap requirements:
Spoke account (Standard or Plus)
Zapier account (This requires a multi-step Zap)
A HRIS provider in Zapier - For this Zap to work, the HRIS Provider needs the trigger "New Employee"
Gmail account

First, add a trigger
Search for your HRIS to choose a trigger, choose "New Employee." This means the process will trigger when an employee is added to your HRIS.
You will be asked to connect your HRIS.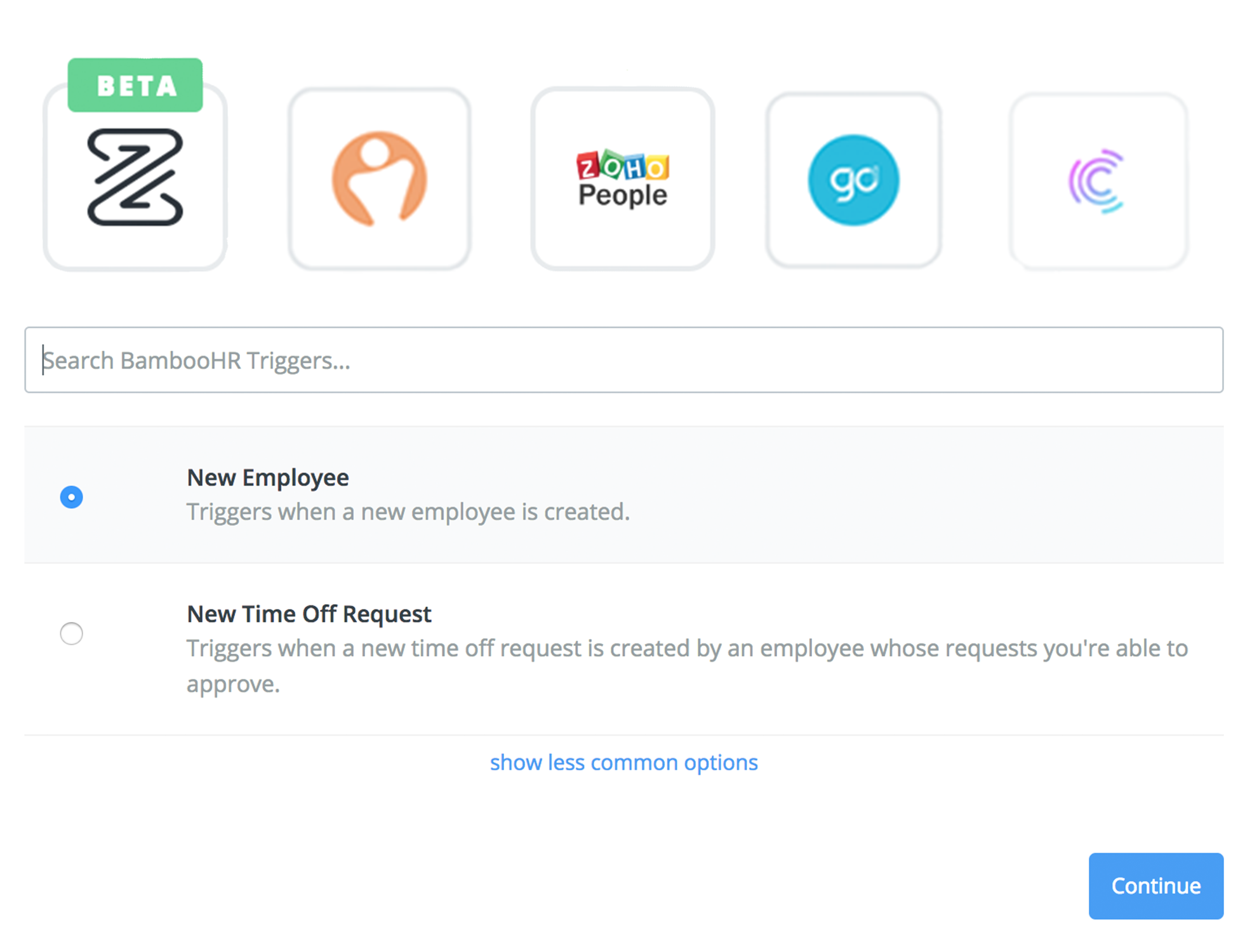 Add an action
Search for Gmail to add your first action.
Choose "Send email" from the action options available. Then connect your Gmail account.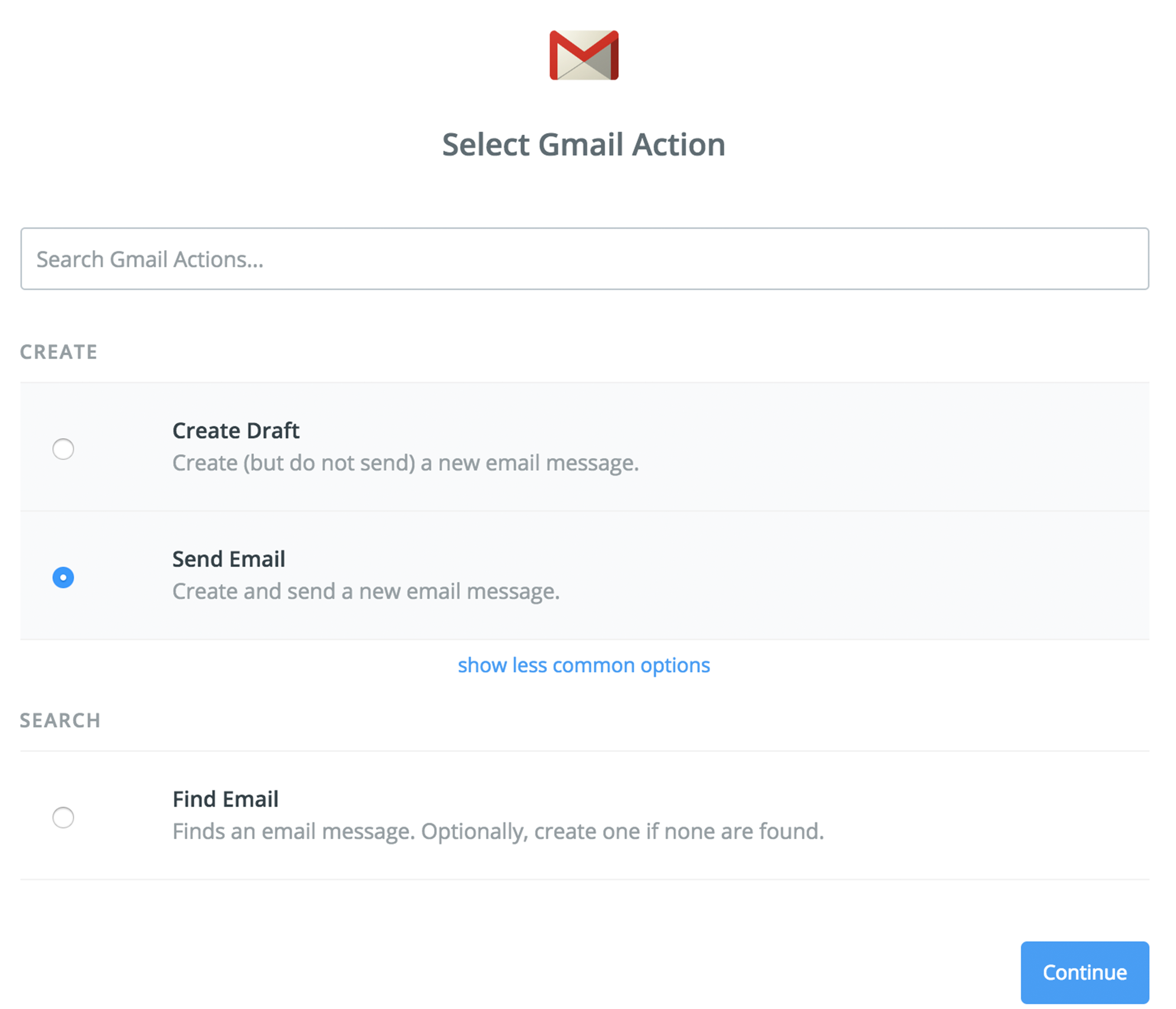 After you connect your account, customize the body of your email. Enter the email alias for your team into the "From" and "Reply to" fields. Press continue when finished.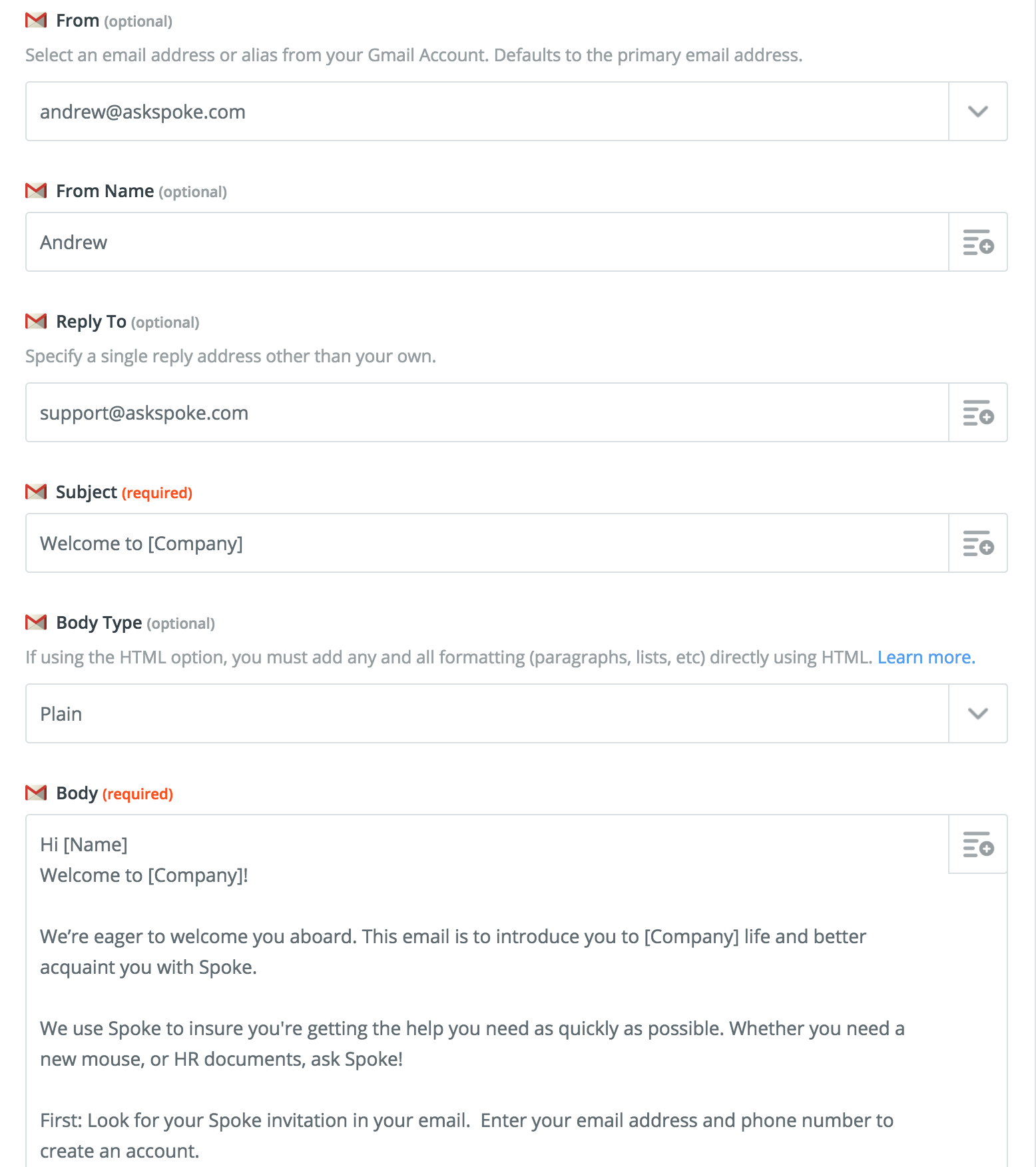 Add another action
Search for Spoke.
Choose "Invite Users" as your action, and connect your Spoke account.
Select the fields from the Bamboo HR step to create your template.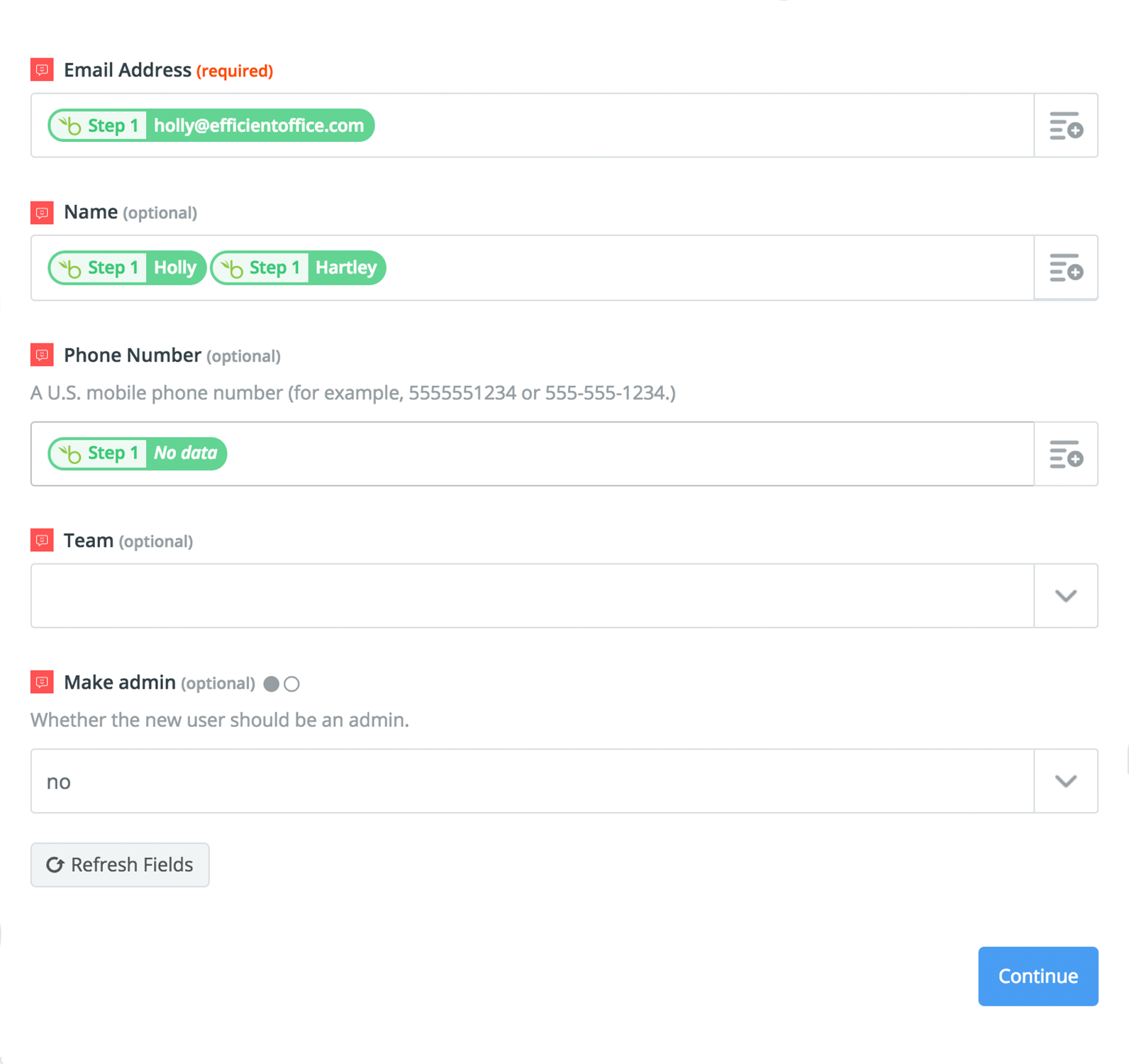 Add another action
Search for Spoke again. This time, select "Create a Request." Because you have already connected Spoke to Zapier, you should not need to connect a second time.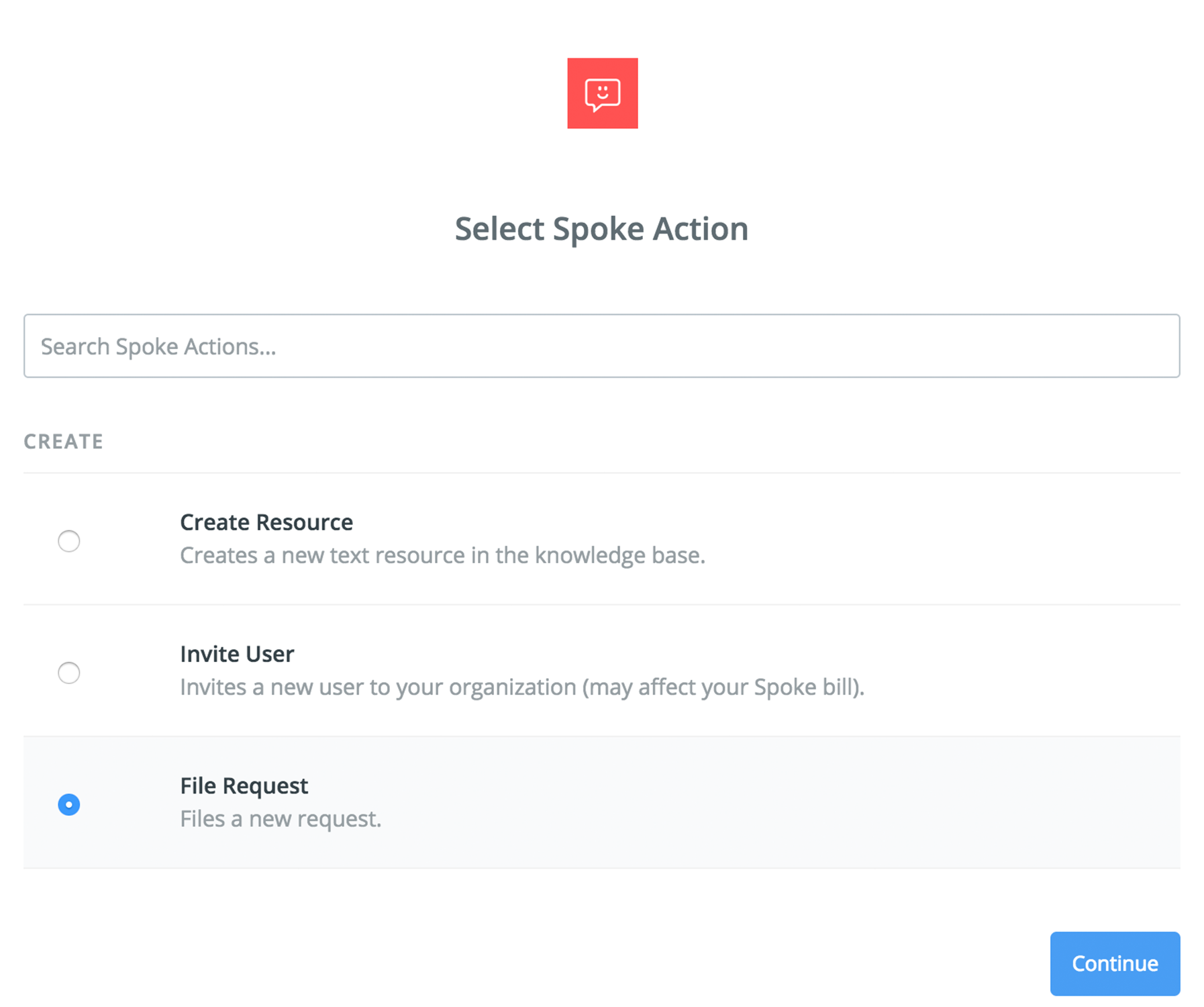 Again, use the fields from step 1 to create a template for the request. This step creates a request for IT to prepare equipment for the new hire instantly. Make sure to choose which team this request should be assigned to, and if the request should be private or public.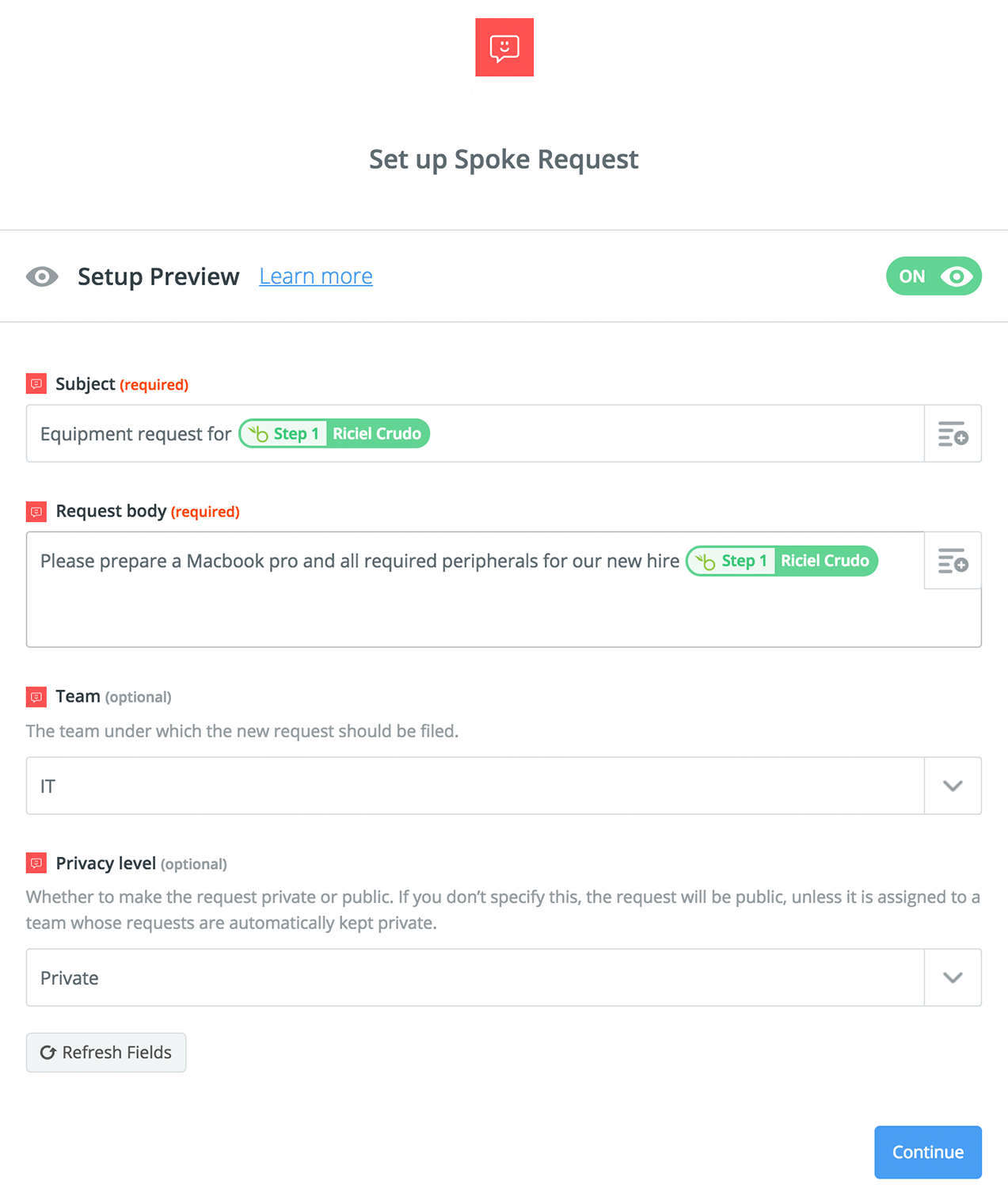 Congratulations! Each time you add an employee to Bamboo HR;
A welcome email is sent to your new hire, outlining Spoke and your company.
The employee is added to Spoke as a requester, and given a list of onboarding requests.
An IT request is generated in Spoke to gather the equipment needed for the new hire.
A confirmation email - confirming the above process is complete.
Check out our Zapbook for more ideas on automating your work with Spoke!
---
---