One pager for new hires
Teach new hires to ask Spoke as soon as they join!
You can find a customizable one-pager here

Success Tip: Our clients see the most success when they clearly set expectations for Spoke.
Get your employees to funnel everything through Spoke from the start, by reminding them that:
Spoke makes it easy to get in touch with your team.
Spoke will help take care of routing the request to the right team and person, so they no longer need to figure out who to ask.
Spoke is the way to get their needs on your to-do list.
This way, employees get an extra moment of delight when Spoke auto-replies, rather than expecting Spoke to be 100% right every time.

Follow these quick steps to customize this presentation for your team:
Download a copy of this presentation and save it to your computer/drive
Replace all [COMPANY] and [TEAM NAME] with your information
Under "How can does Spoke fit in daily office life?", change the channel (Slack, email, text) to what your company uses the most!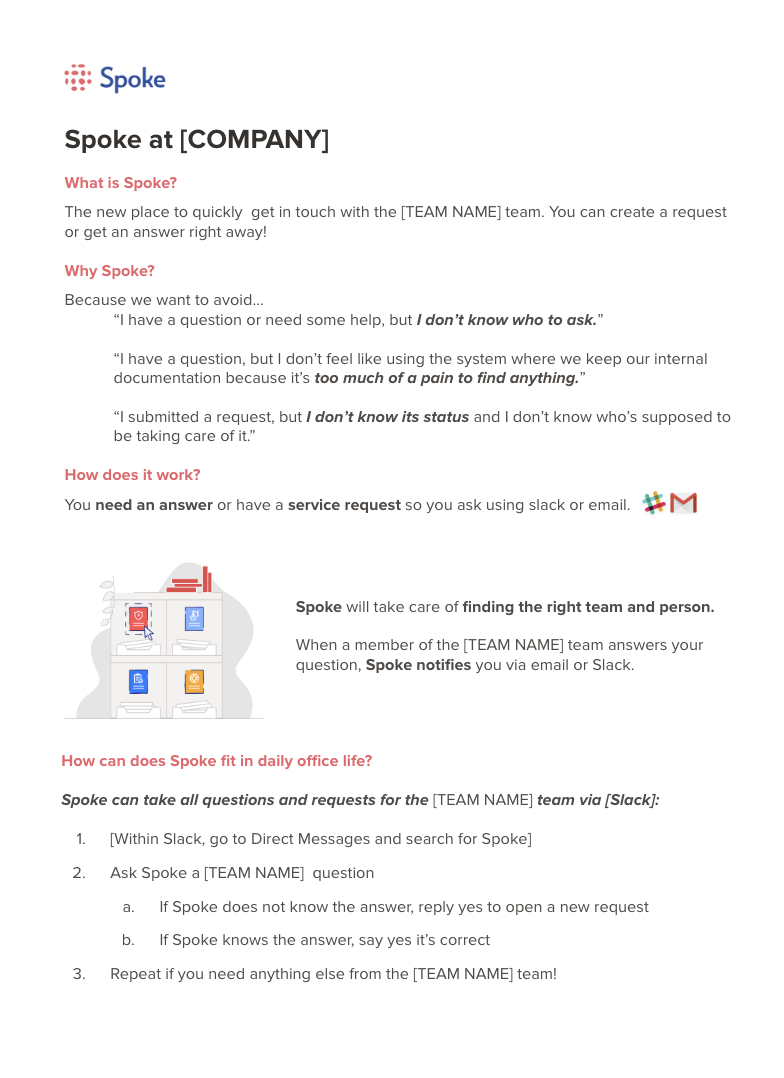 ---
---