Navigating Spoke

With Spoke, all of your requests are shown in the same place.
Here, we will go over a few main parts of operating Spoke; request actions, folders, and how to filter your requests.

Request actions
By selecting the three dots at the right of any request, you have the ability to:
Edit the request title and requester by selecting "edit request"
Change the priority of a request by selecting "make high priority" (if the request is listed as normal priority) or "make normal priority" if the request is listed as high priority.
If the request contains private details, select "make private" to hide it from users not on the assigned team. More information about private requests can be found here.
Delete the request, or mark it as resolved.


Folders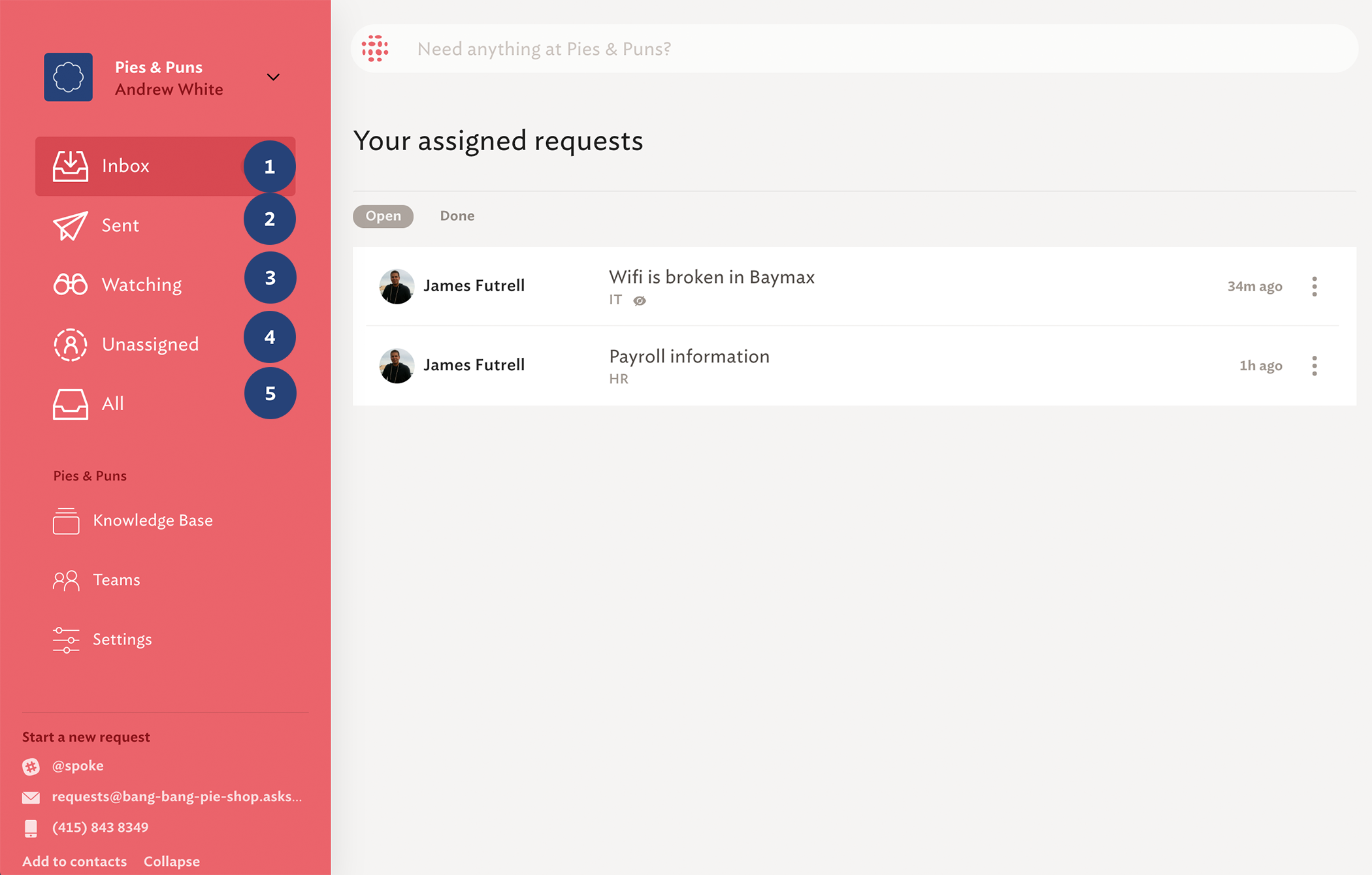 Inbox Your default screen in Spoke is the Inbox; this folder holds all requests assigned to you.
Sent - The Sent folder holds all requests that you have created.
Watching - Any new requests that are assigned to your team, but not directly assigned to you will live here.
All - Will show any and all requests companywide*
Unassigned - Any requests that have not been assigned to a team. This only shows to team members; requesters not on a team, won't have "unassigned."
To make sure no requests fall through the cracks; go into the 'unassigned' tab, and turn the 'subscribe' toggle in the top right to 'On'. Now you will receive an email whenever a request is sent to unassigned.
* Private requests not assigned to your team will not be visible in the "all" tab

Filtering requests
If you're receiving a high volume of requests, head to the "All" tab and click the three lines in the top right. This will expose filters.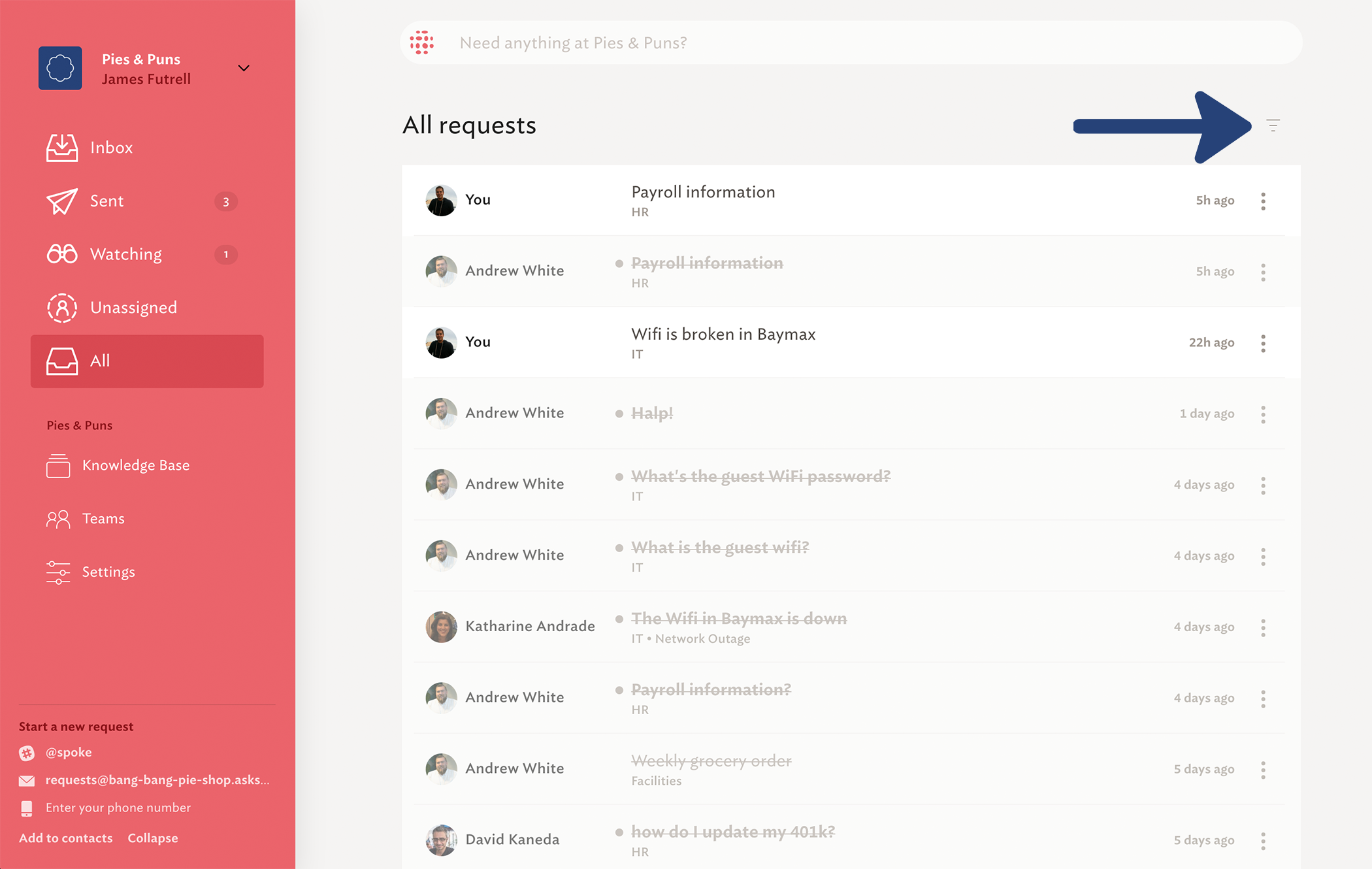 Use these filters to view only specific requests and find the ones you need.

Status - Filter requests by open or done.
Team - View requests assigned to a certain team
Requester - look at all requests made by a specific person at once.
Assignee - look at all the requests assigned to a specific team member.
---
---