Spoke + Zapier: automate incident communication
"I wish I could get incident and outage updates in Spoke, so I have everything in one place"
Using Zapier, you can integrate server monitoring and outage notifications into your workflow. Speeding up response times and keeping agents prepared for what's to come.

With this Zap, any time your server monitoring reports an incident or outage, a Spoke request will be created. If it is a critical outage, or high priority, a Slack message will send, informing of the incident.

Zap requirements:
Spoke account (Standard or Plus)
Zapier account
Slack account (With General or Incident spaces created)

First add a trigger:
Begin by searching for your server monitoring platform in Zapier. Any that include the trigger "New Incident" or "New Outage reported" will work with this Zap.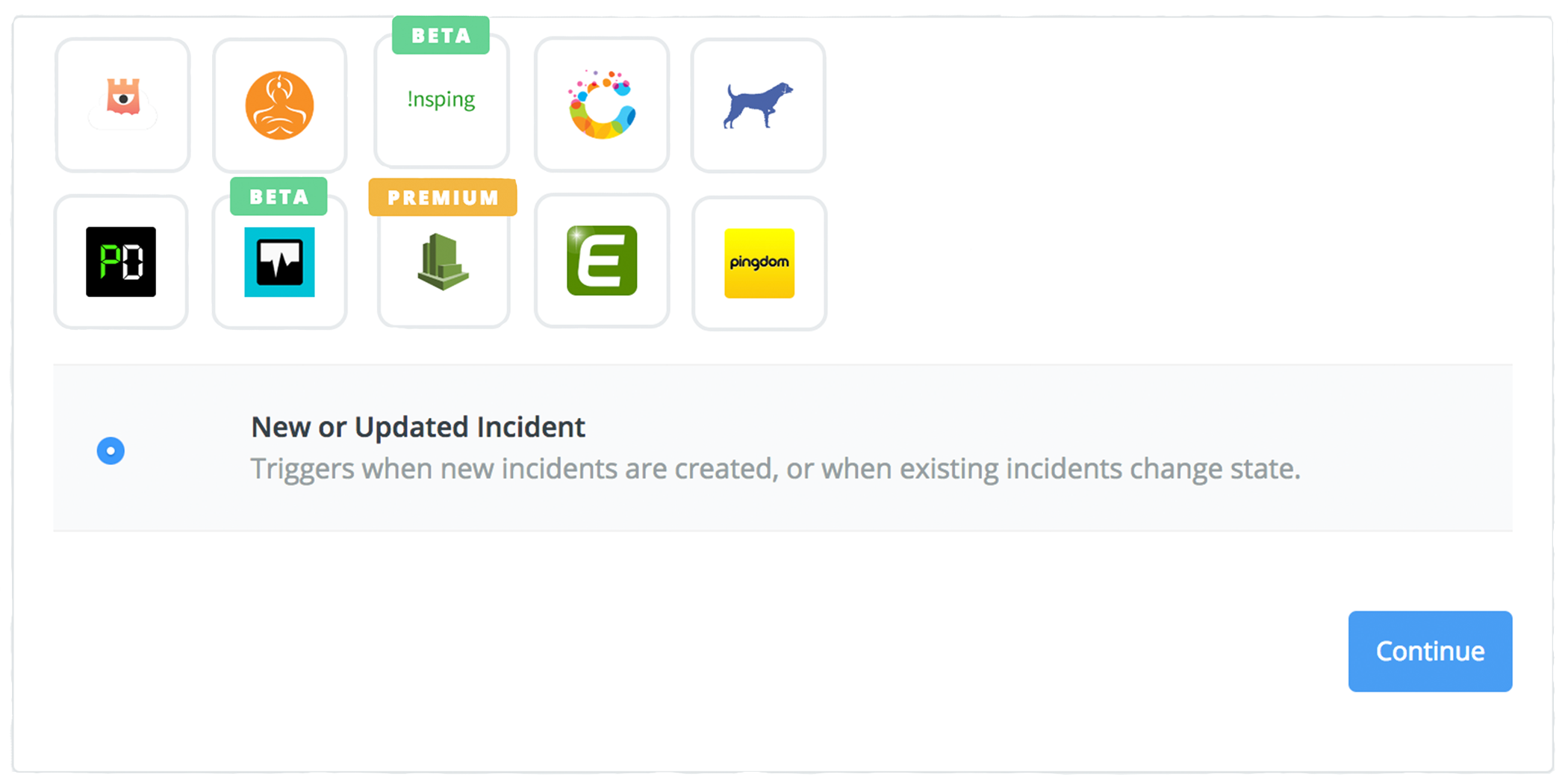 Once you have chosen "New or updated incident" connect your account, and test this step.

Next add an action:
Search for Spoke in Zapier, choose "File a new request" from the actions available.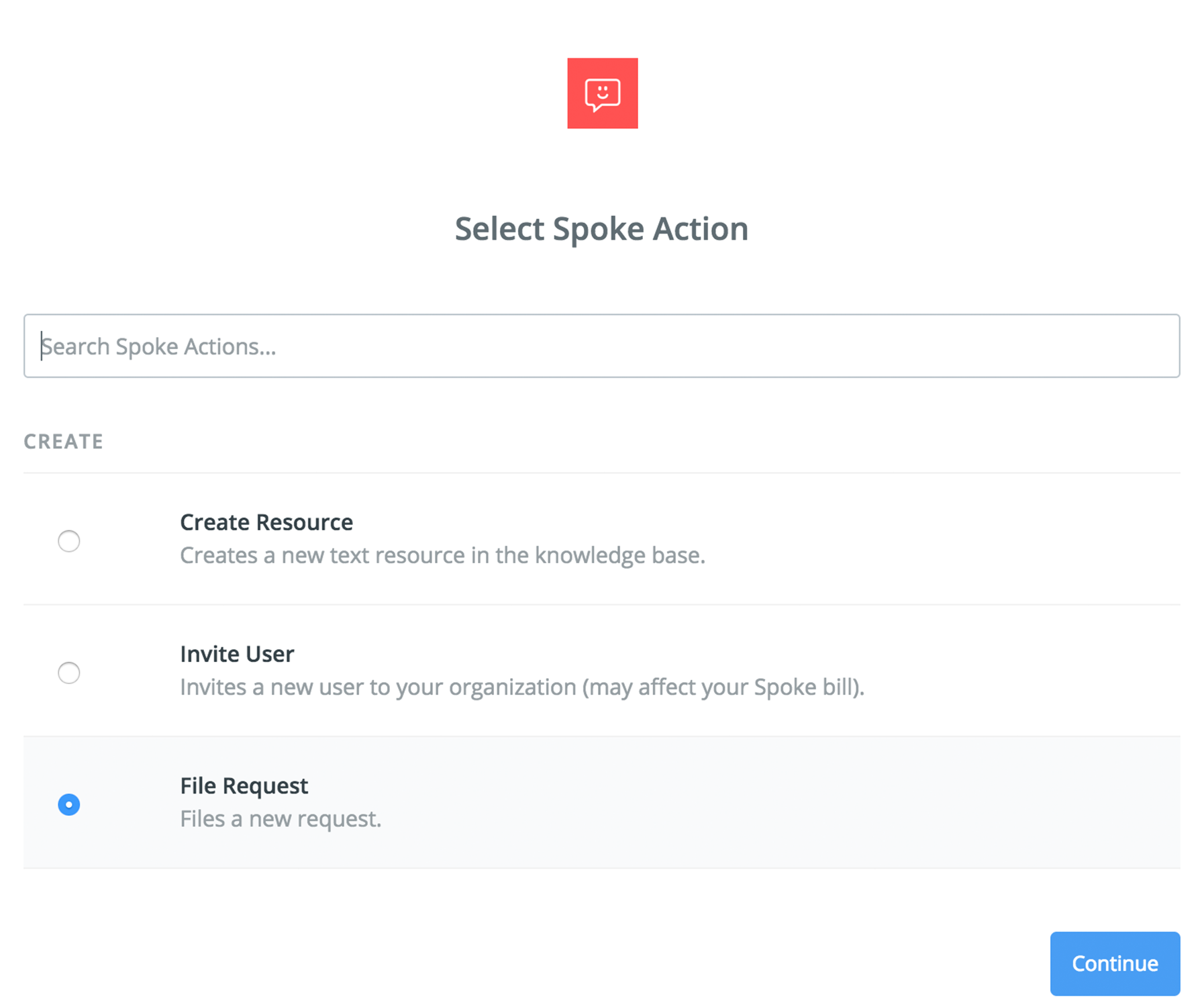 Next, connect your Spoke account to Zapier, and pull in some sample requests.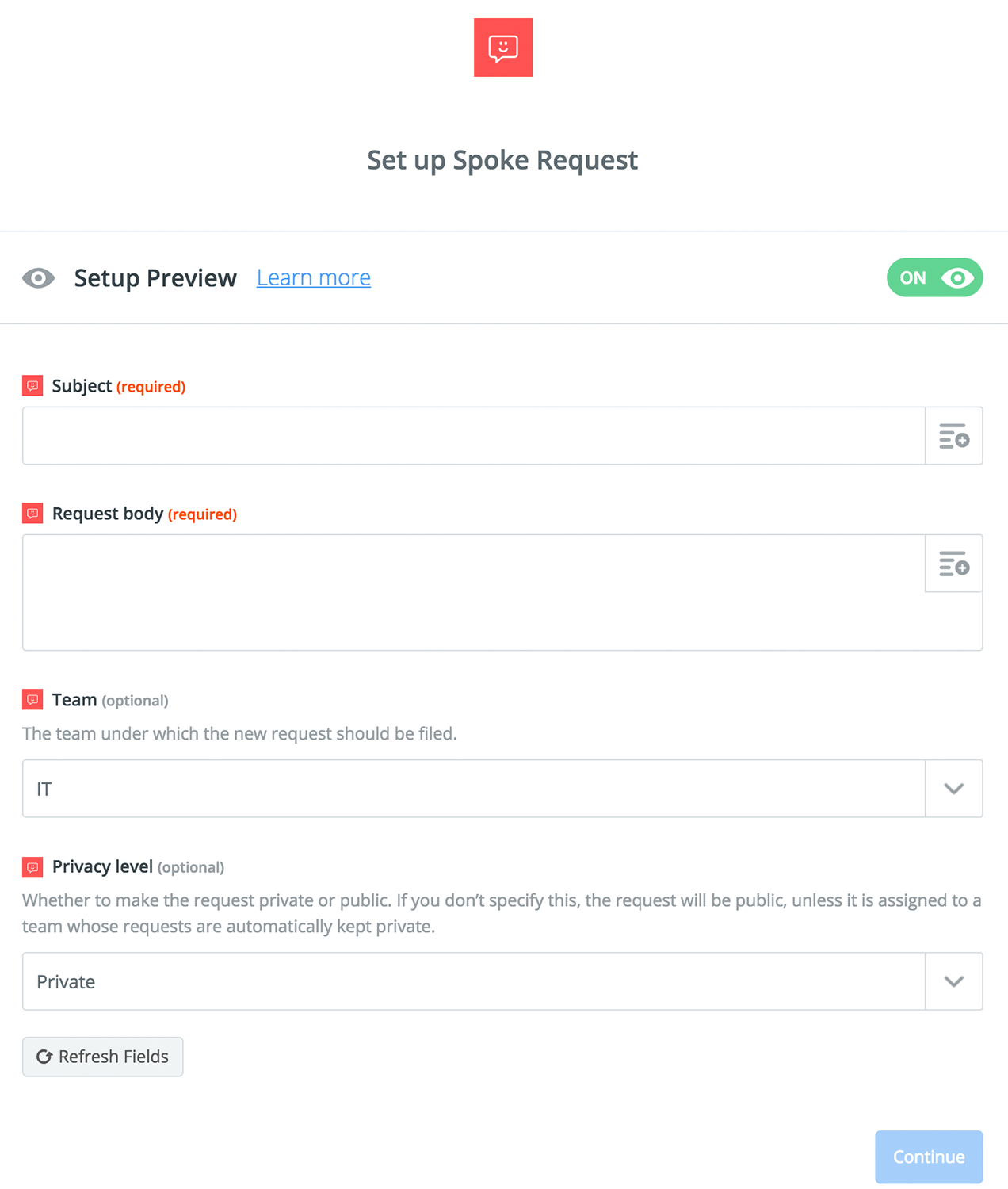 Use the information from step 1 when creating this template to pass information from your server monitoring into Spoke. Select Continue.

Add a filter (optional)
If you only want to be notified for outages or serious incidents, add a filter. Select "+And" or "+Or" to add conditions to the filter.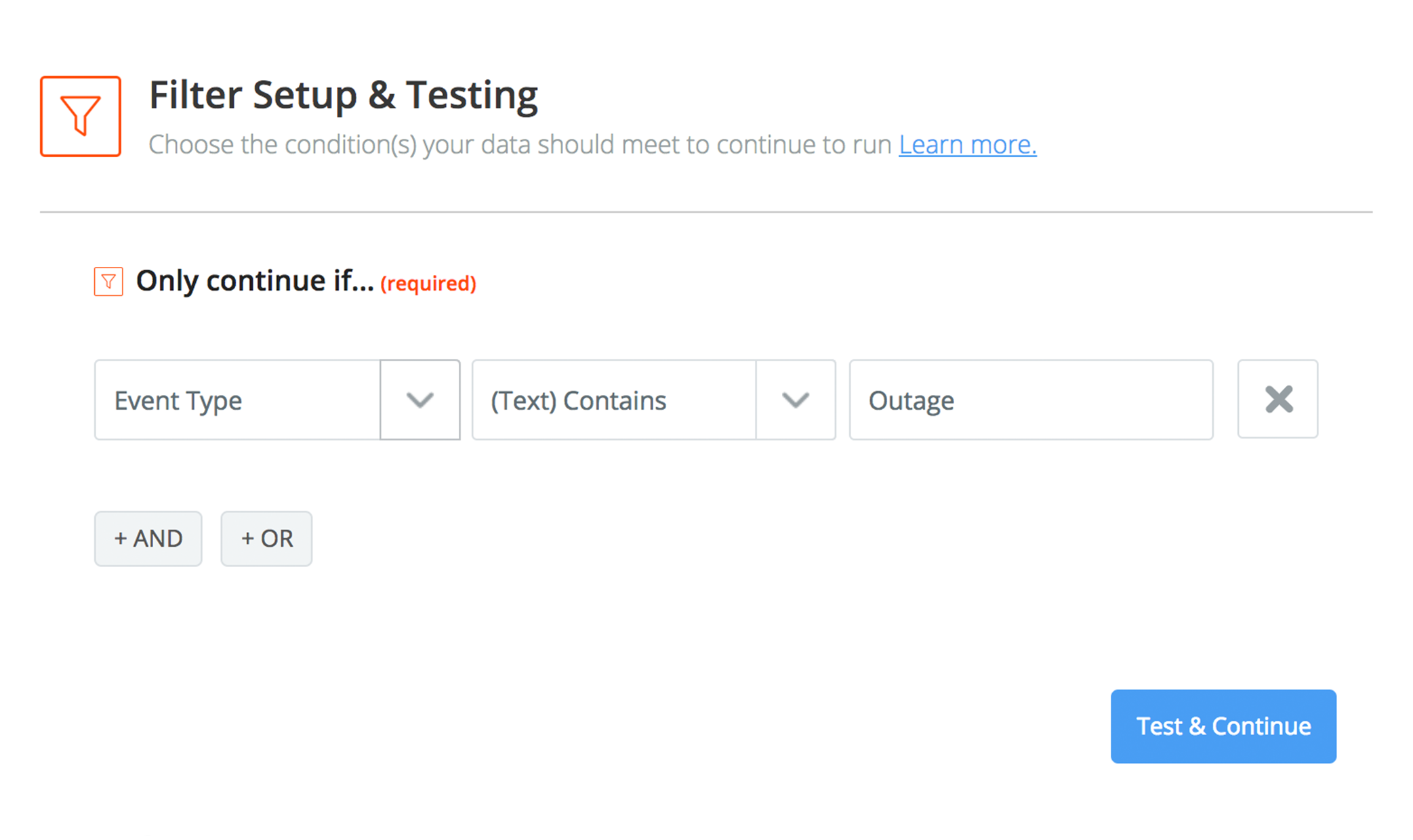 Use items from Step 1 like "Event type" to filter which incidents create Slack messages.

Add the last action:
Search for Slack in Zapier. From here, there are a few options.
To notify your staff of an outage: Choose the trigger "Send a Channel Message"
To receive a personal notification of the outage:  Choose the trigger "Send a Direct Message"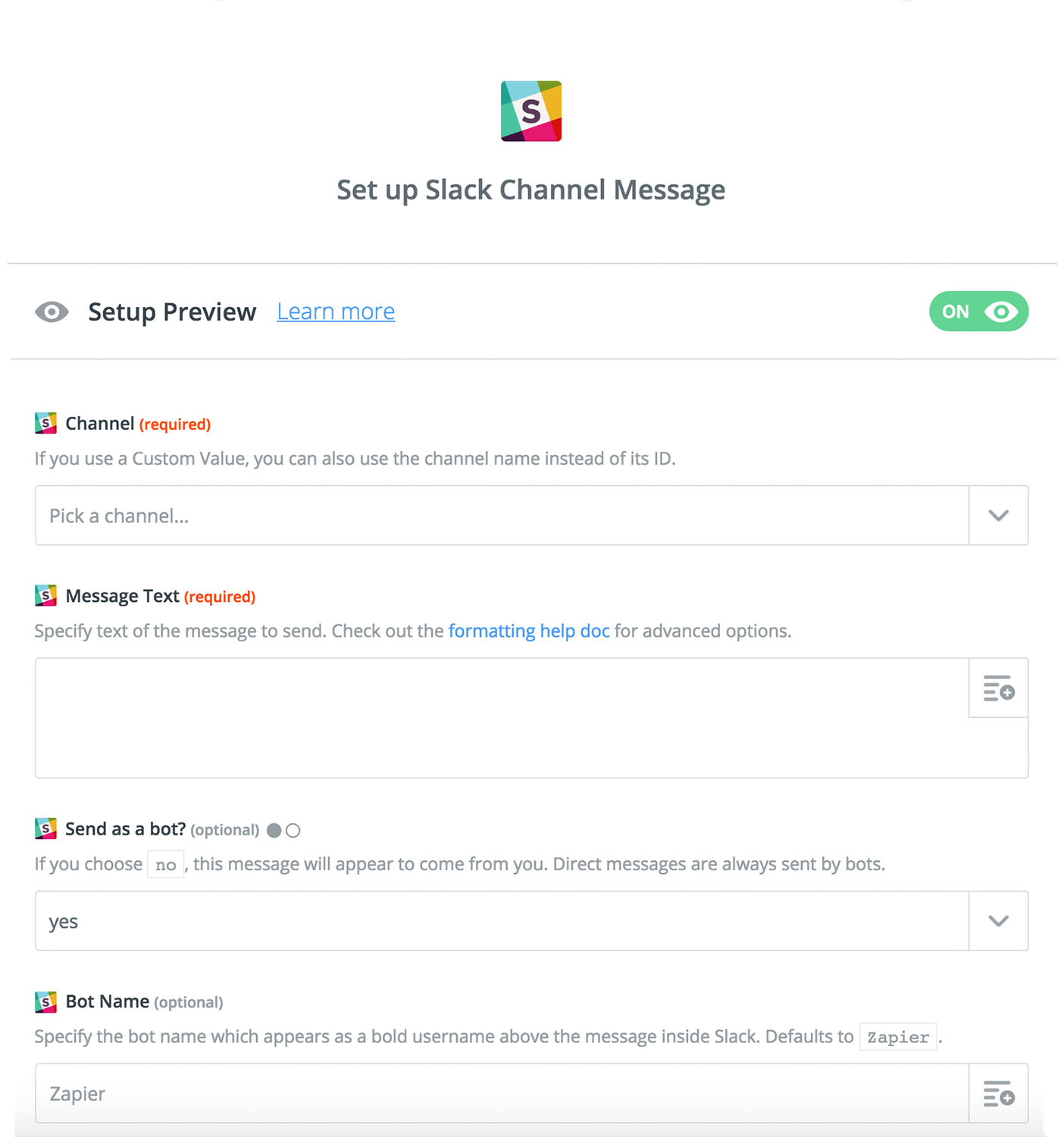 Choose which Channel the message should send to.
Create your Slack message template.
Choose if you'd like to rename the bot used to send the message.
Select continue.
Make sure to test your Zap to make sure it works!
---
---