Azure AD - SCIM provisioning
This article will explain how to setup SCIM with Azure AD. Before enabling SCIM, you must first enable SSO. For information on setting up SAML with Azure AD read here.
For general information on SAML Single Sign On, read more here.
Provisioning
Begin by opening the Spoke app in Azure AD. Choose the Provisioning menu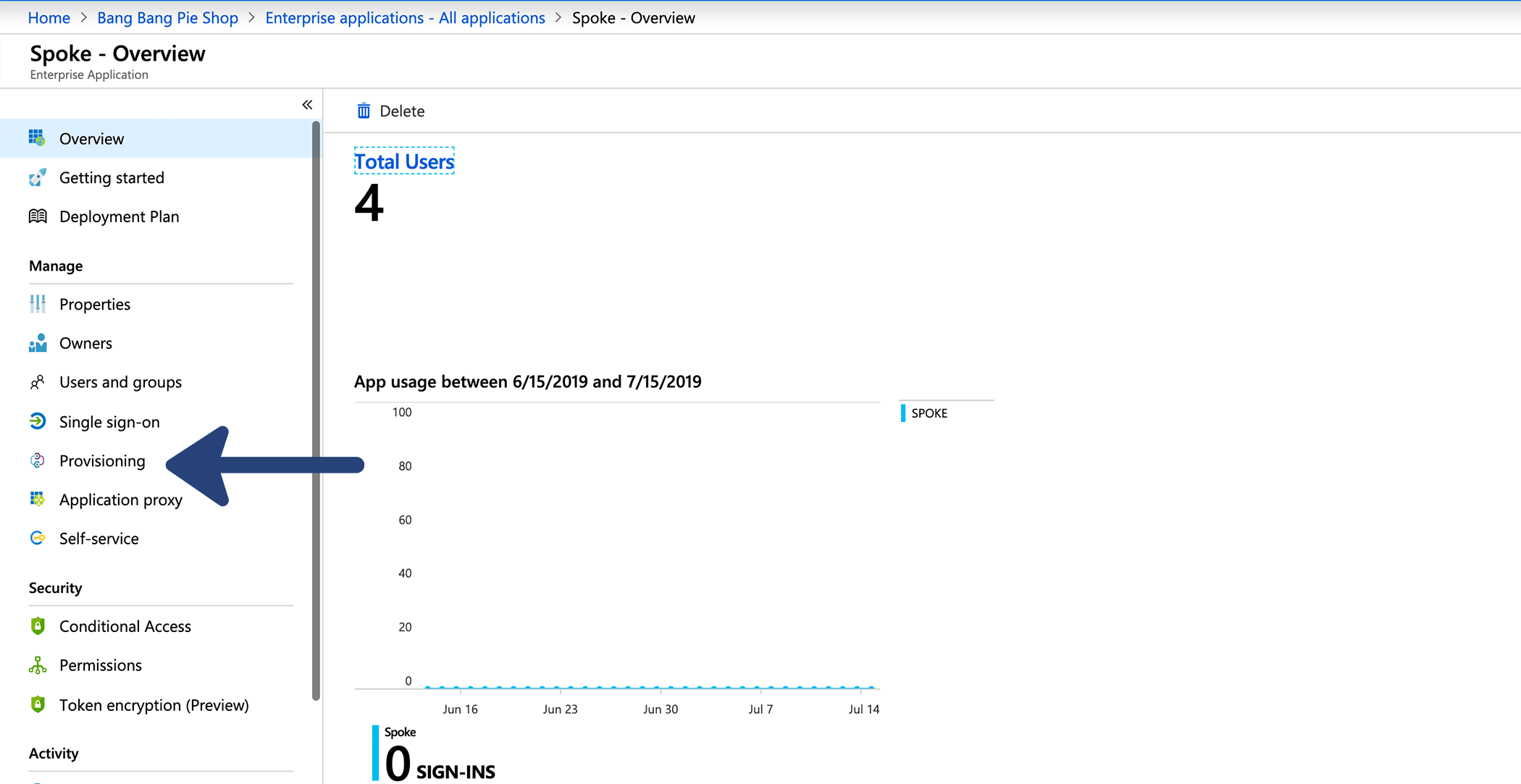 Change the provisioning mode to Automatic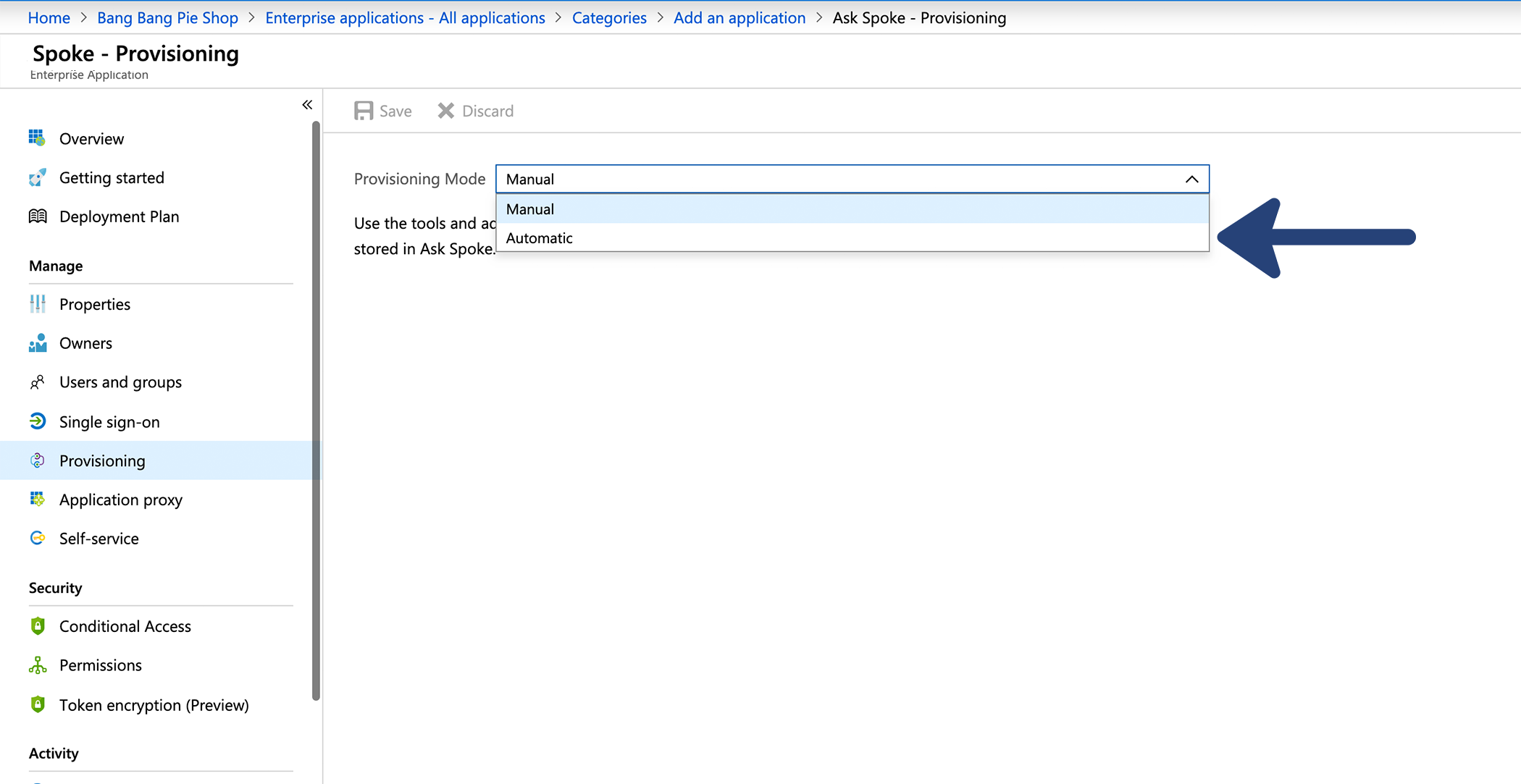 In another window, Navigate to Spoke's settings tab and select the SSO menu.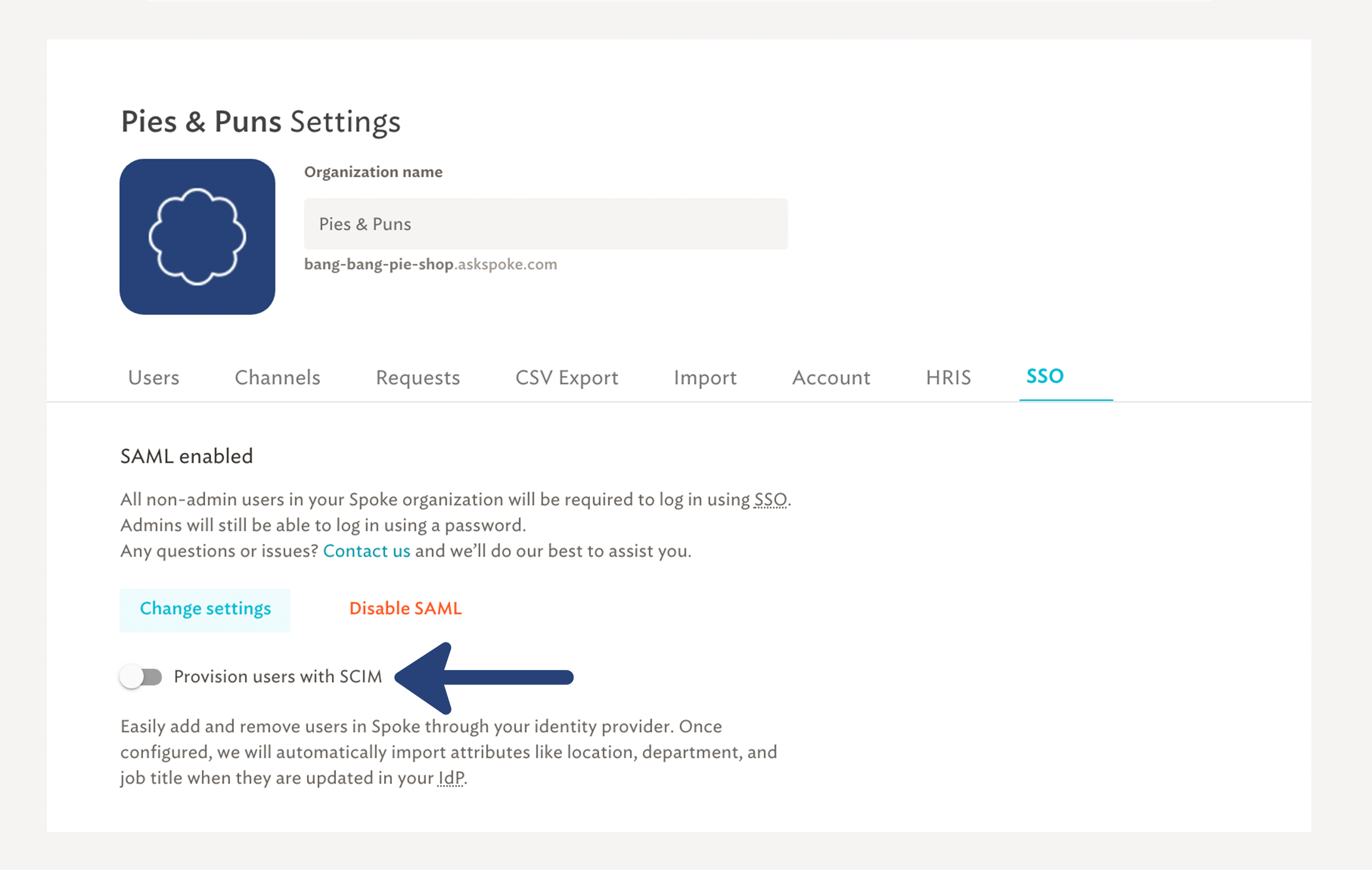 Flip the Provision users with SCIM toggle to On - it will turn blue.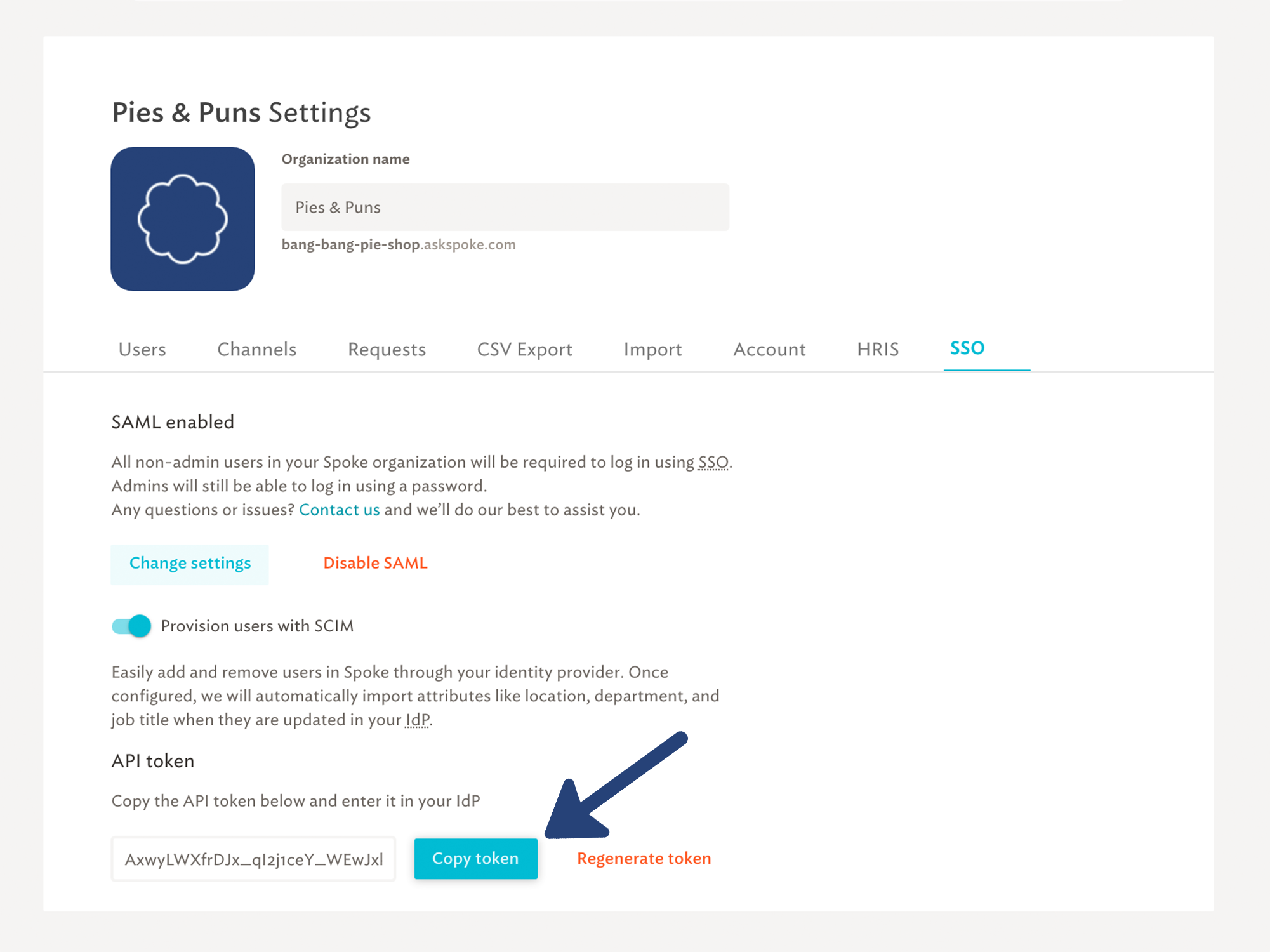 Copy the secret token and paste into the Secret Token field in Azure.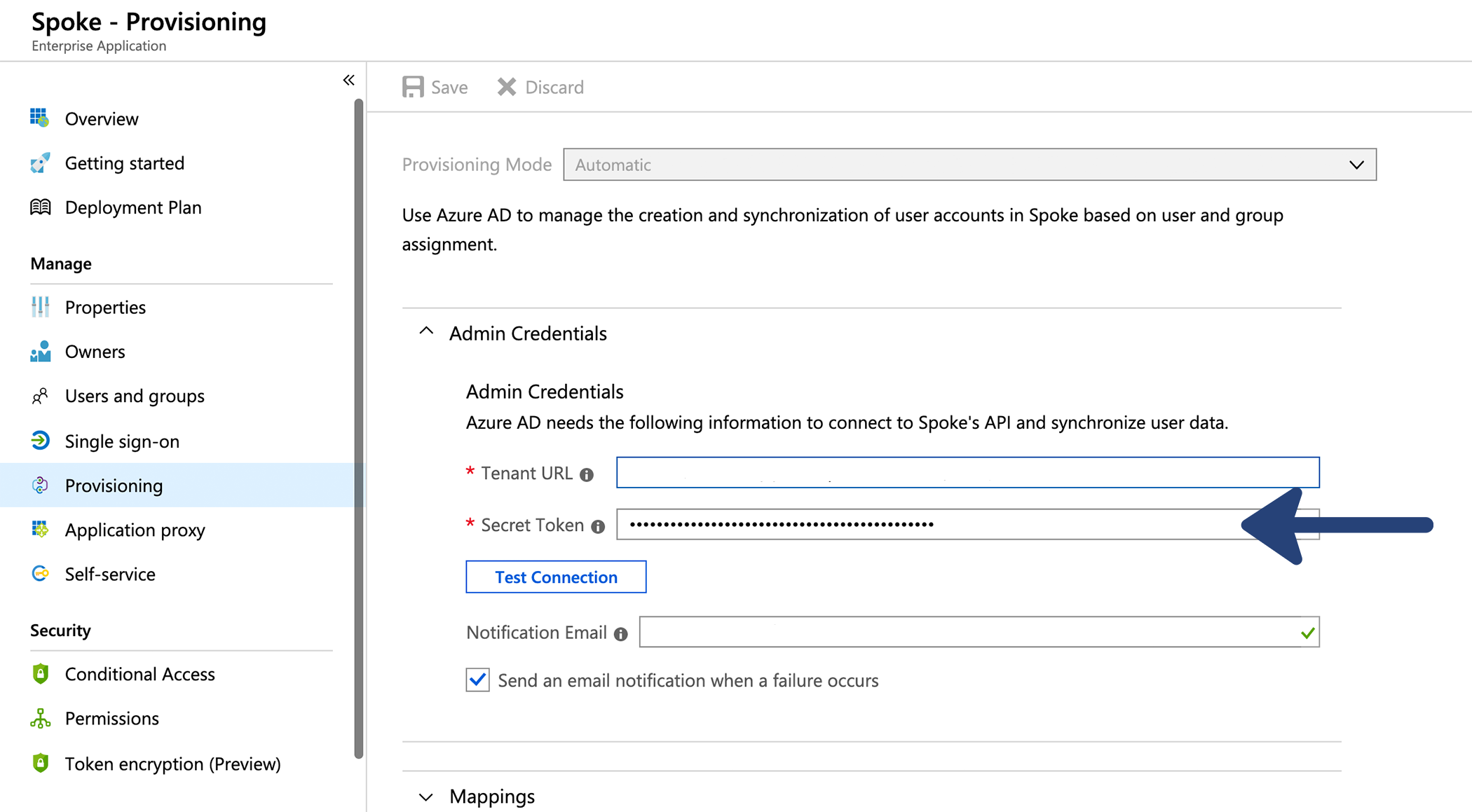 In the Tenant URL field enter your Spoke URL followed by /SCIM/V2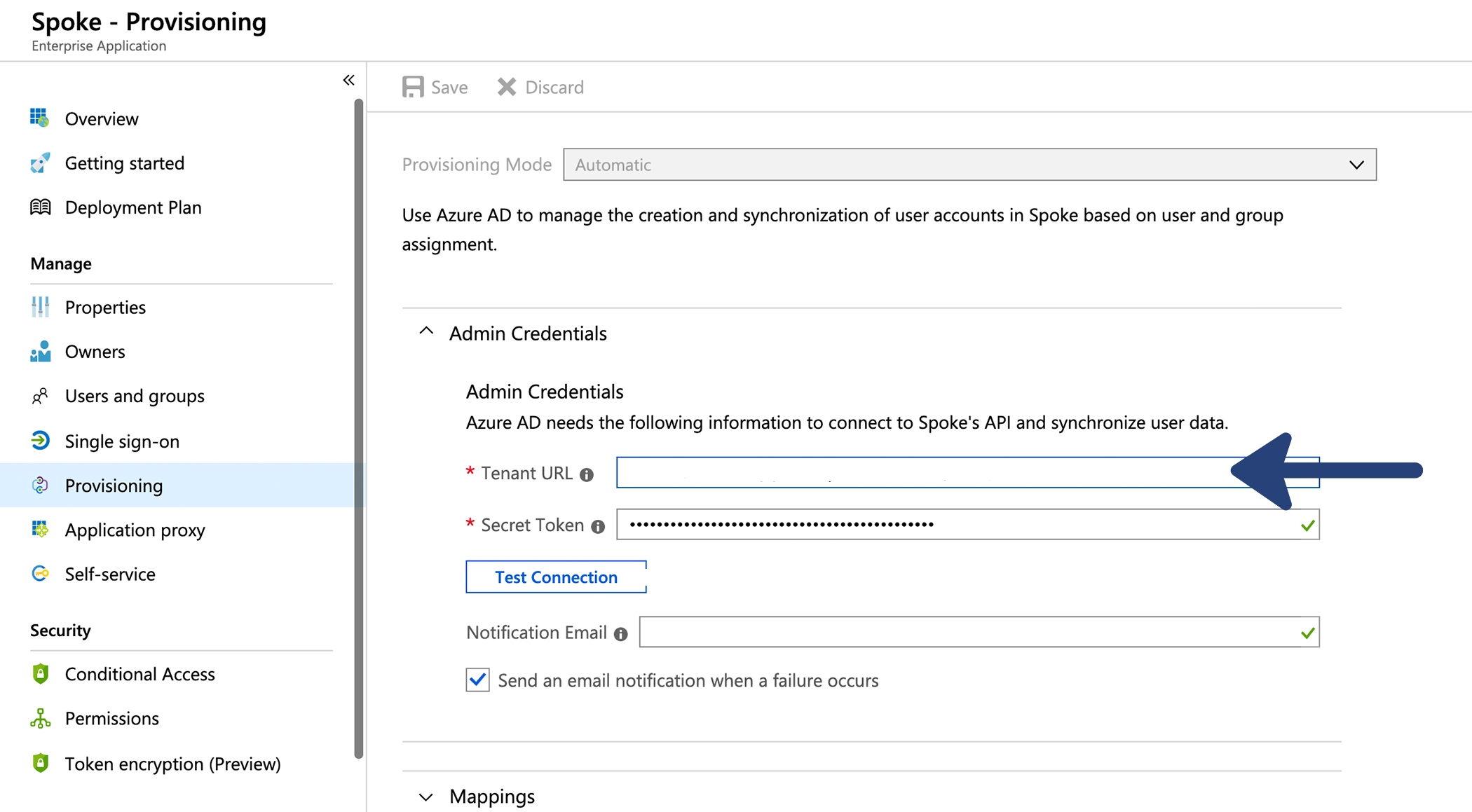 For example: https://bang-bang-pie-shop.askspoke.com/SCIM/V2/
Press Test Connection
If the connection is successful, press Save at the top of the screen.
---
---