Back up your KB with Google Docs
With this simple Zap and a free Zapier plan, Zapier will create a copy of each askSpoke knowledge base resource and store the copy in Google Docs.
This ensures that you all of of your documentation is in a safe place, in case you may need a master copy. 

Trigger - askSpoke
Login to Zapier and select "Make a Zap!"
Search for askSpoke and choose the trigger "New Resource."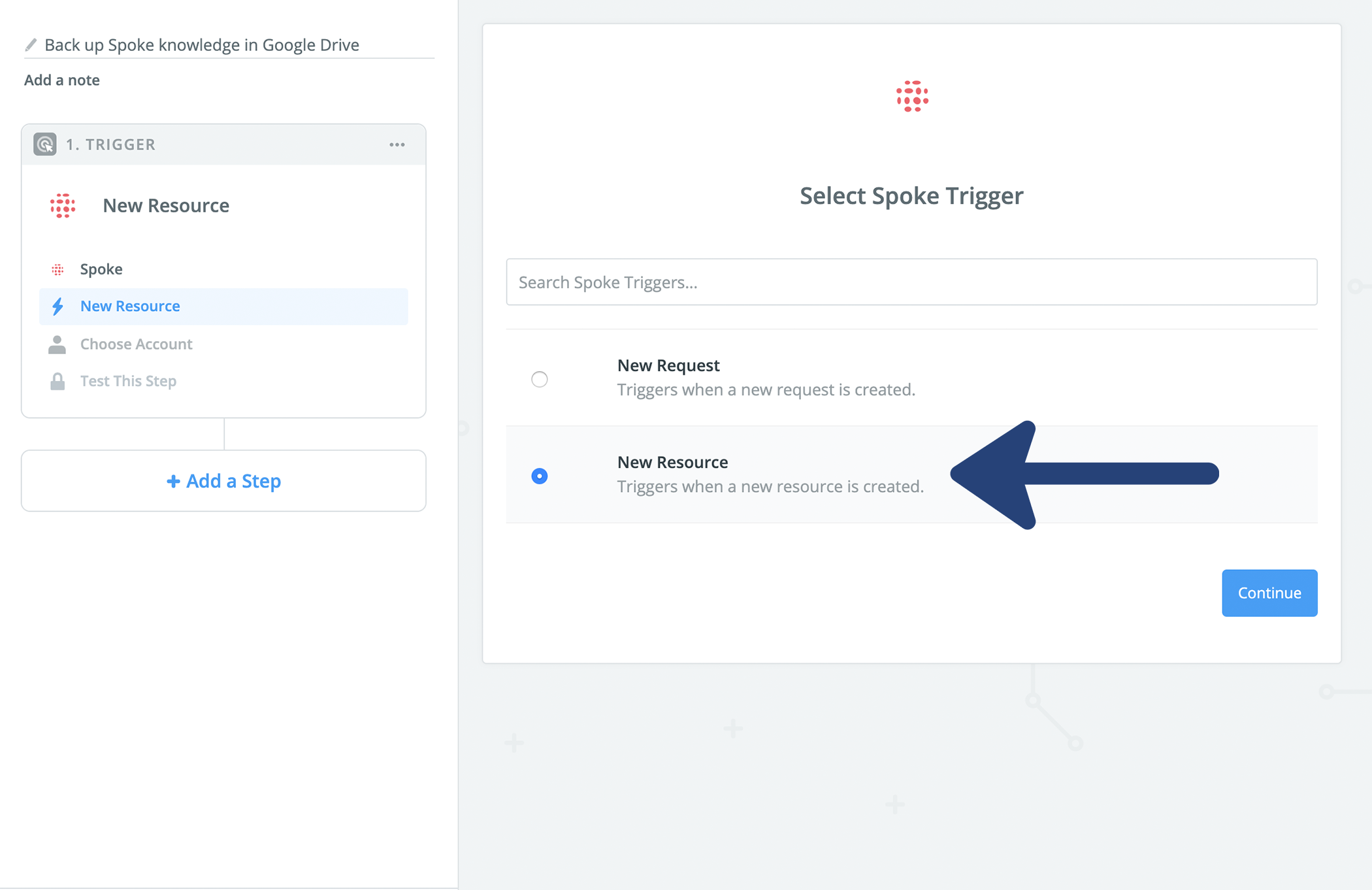 Pull in samples to use when testing your Zap, and select "Continue"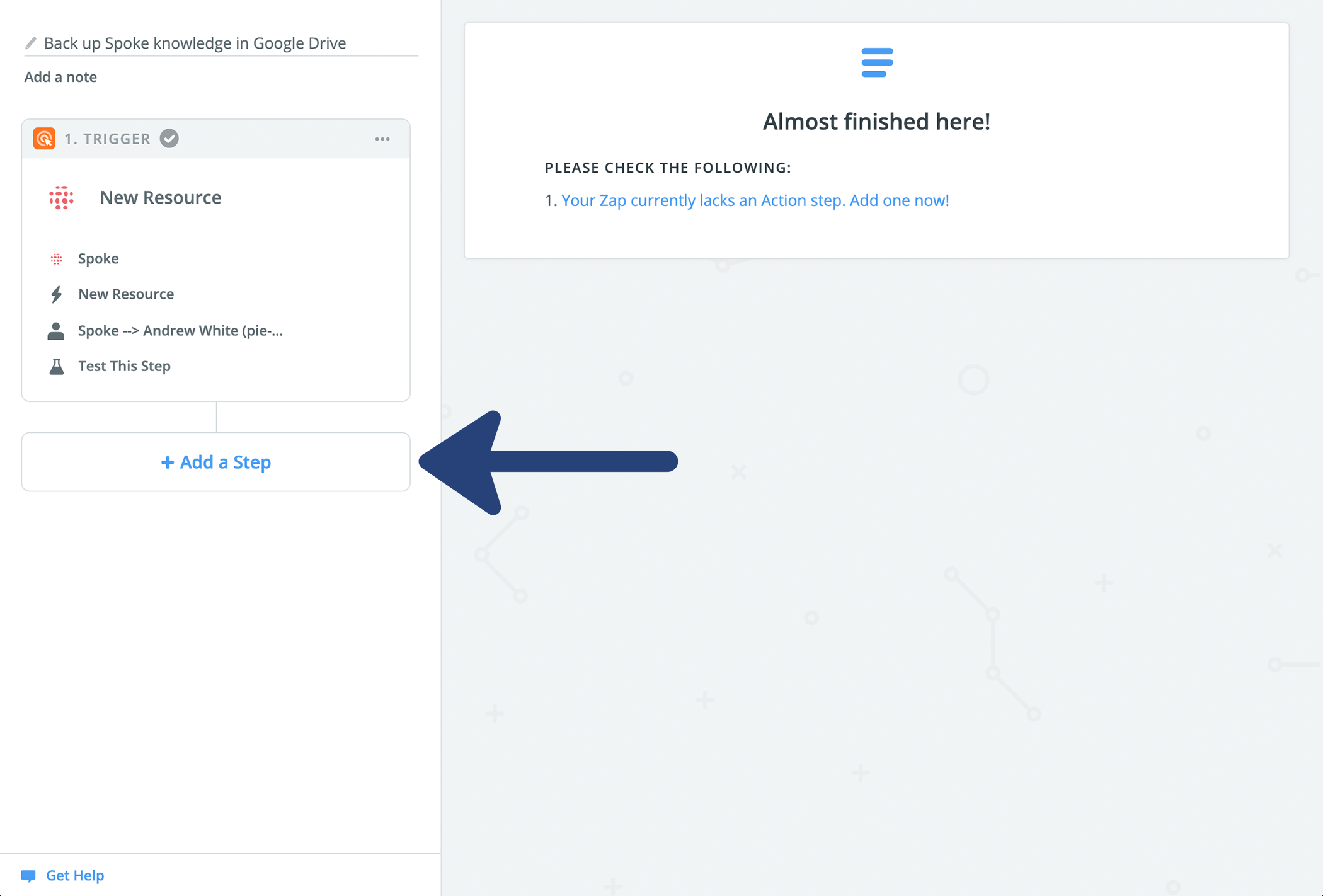 Action - Google Docs
Select "+Add a step" search for Google Docs as the action. Choose "Create Document from Text." and select "Continue"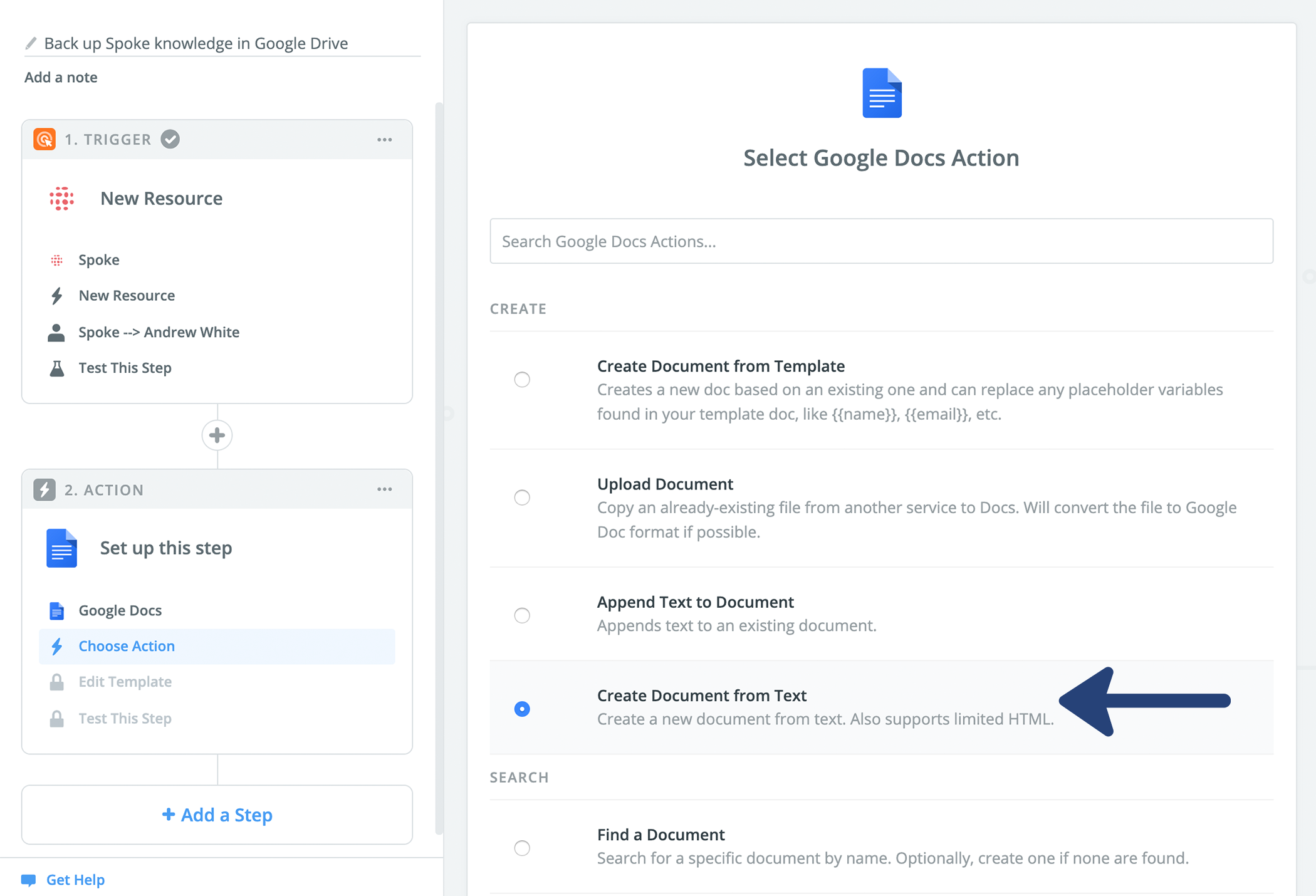 Select the "+" on the right of the field to use information from askSpoke (Step 1).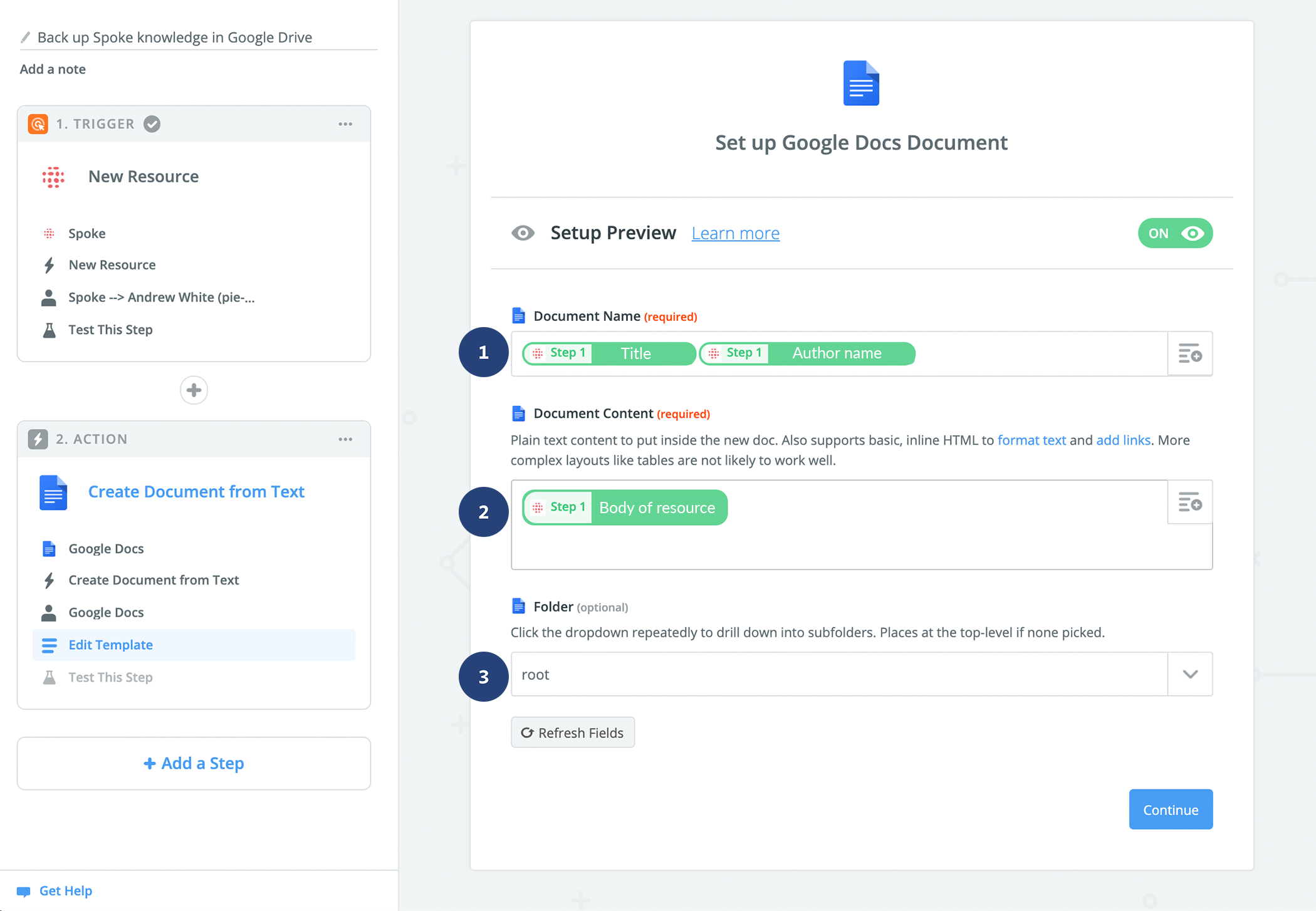 In this example, we used items from askSpoke (Step 1) to fill out the fields:
In the Document Name field, add "Title" and "Author" from step 1 (askSpoke)
In the Document Content field, add "Body" from step 1 (askSpoke)
In the Folder field, choose which folder you'd like to use to store these resources
You can also add "Hyperlink" to the body to link your google docs back to askSpoke, and help keep things organized.

Complete
Once you have completed the fields, turn on your Zap, and add a Knowledge resource to askSpoke to test.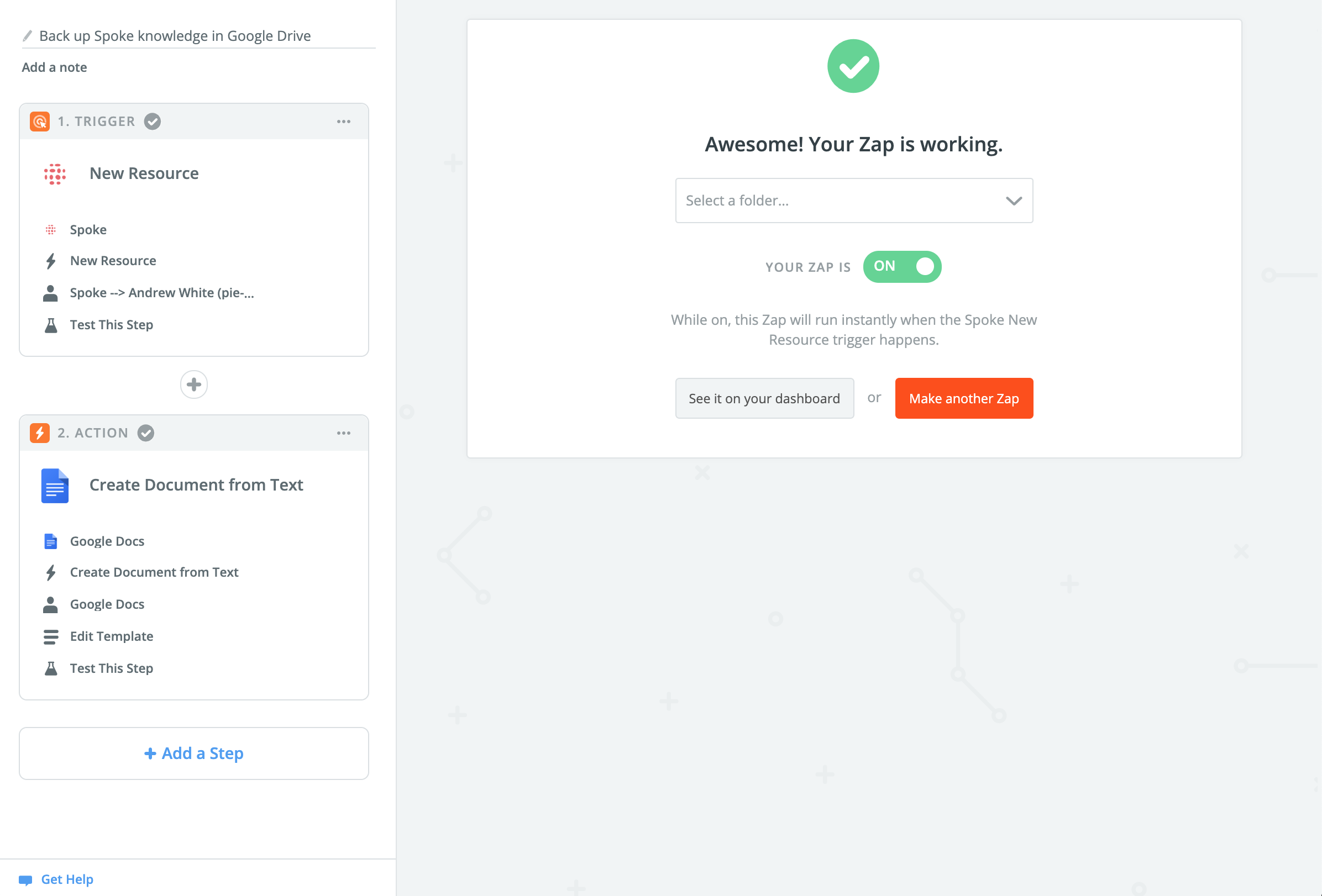 If you're looking to automate something more complex, check out our API documentation!
---
---