SCIM Configuration with Onelogin
This article will explain how to setup SCIM with Onelogin. Before enabling SCIM, you must first enable SSO. For information on how to enable Single Sign On, read more here.
SSO is available for users on Spoke's Plus plan.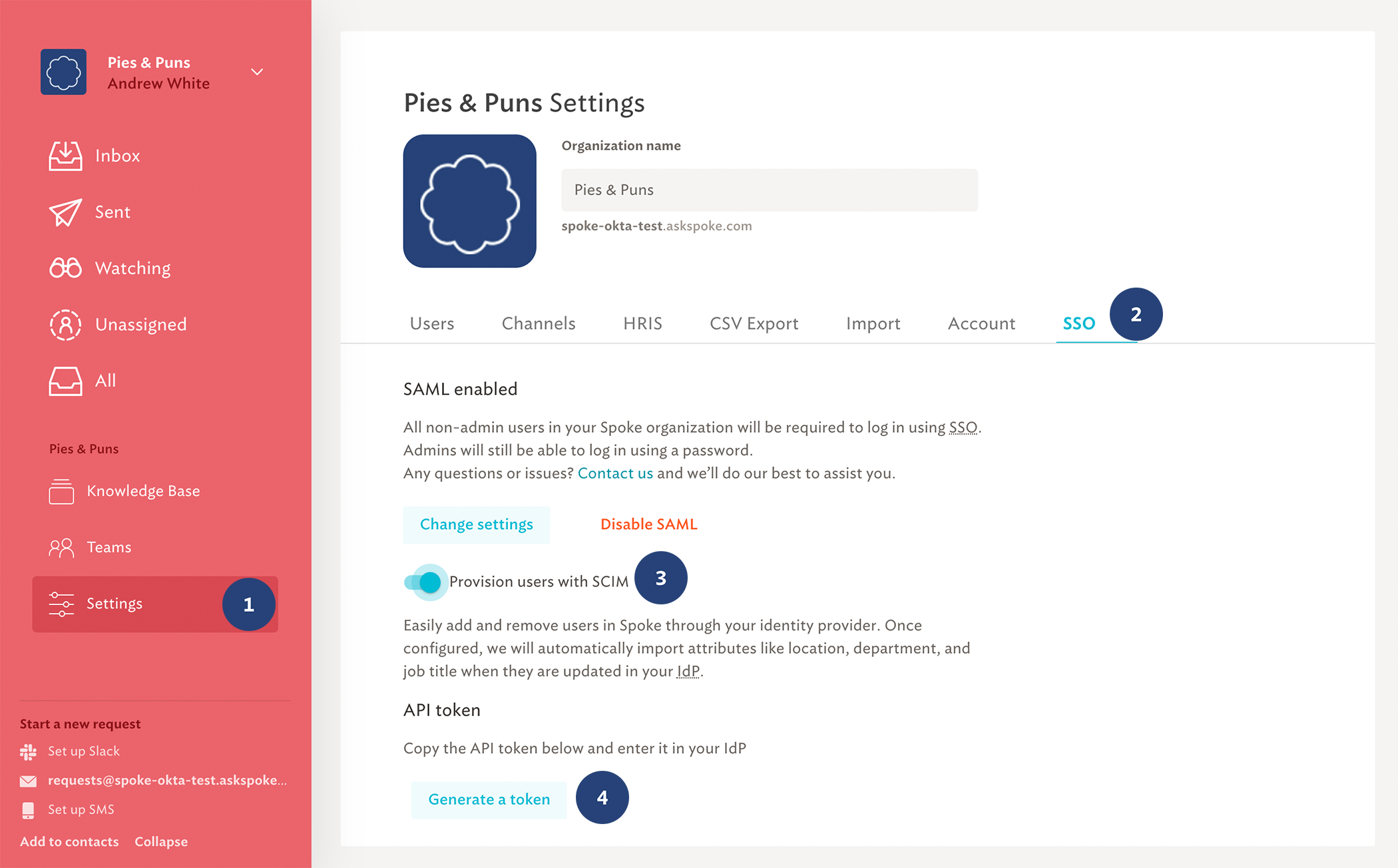 Navigate to Settings
Click the "SSO" tab
Turn the "Provision Users with SCIM" toggle to on
Select "Generate a token" to generate an API token. Copy this API Token.

Onelogin Configuration
Log into Onelogin as an administrator. Navigate to "Apps" in the top bar, then select "Company Apps"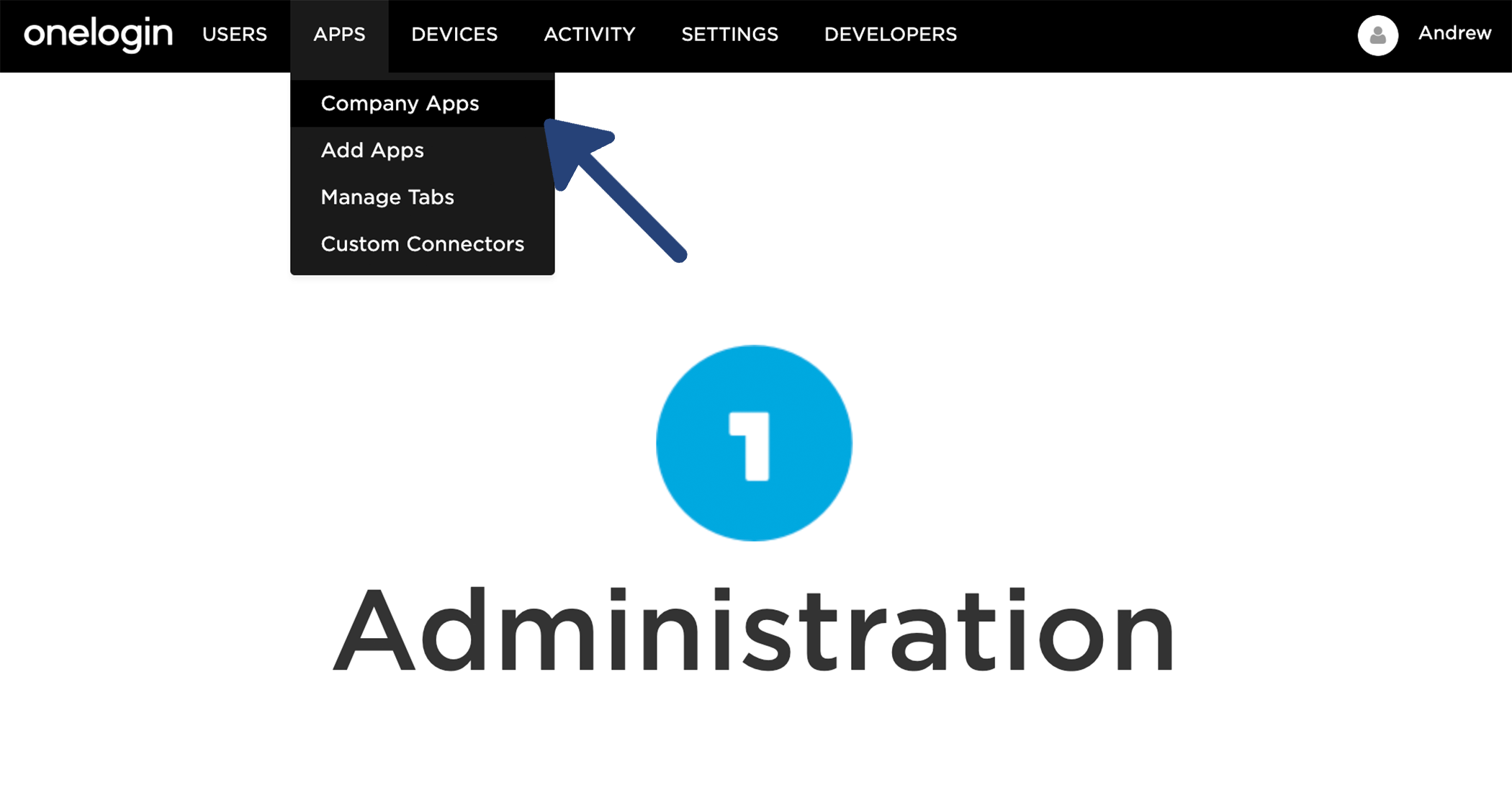 On the Company Apps screen, select Spoke from the list of available applications. If you do not see the Spoke application in this list, SAML SSO is not enabled for your Spoke org. To fix this, check out our article on SSO here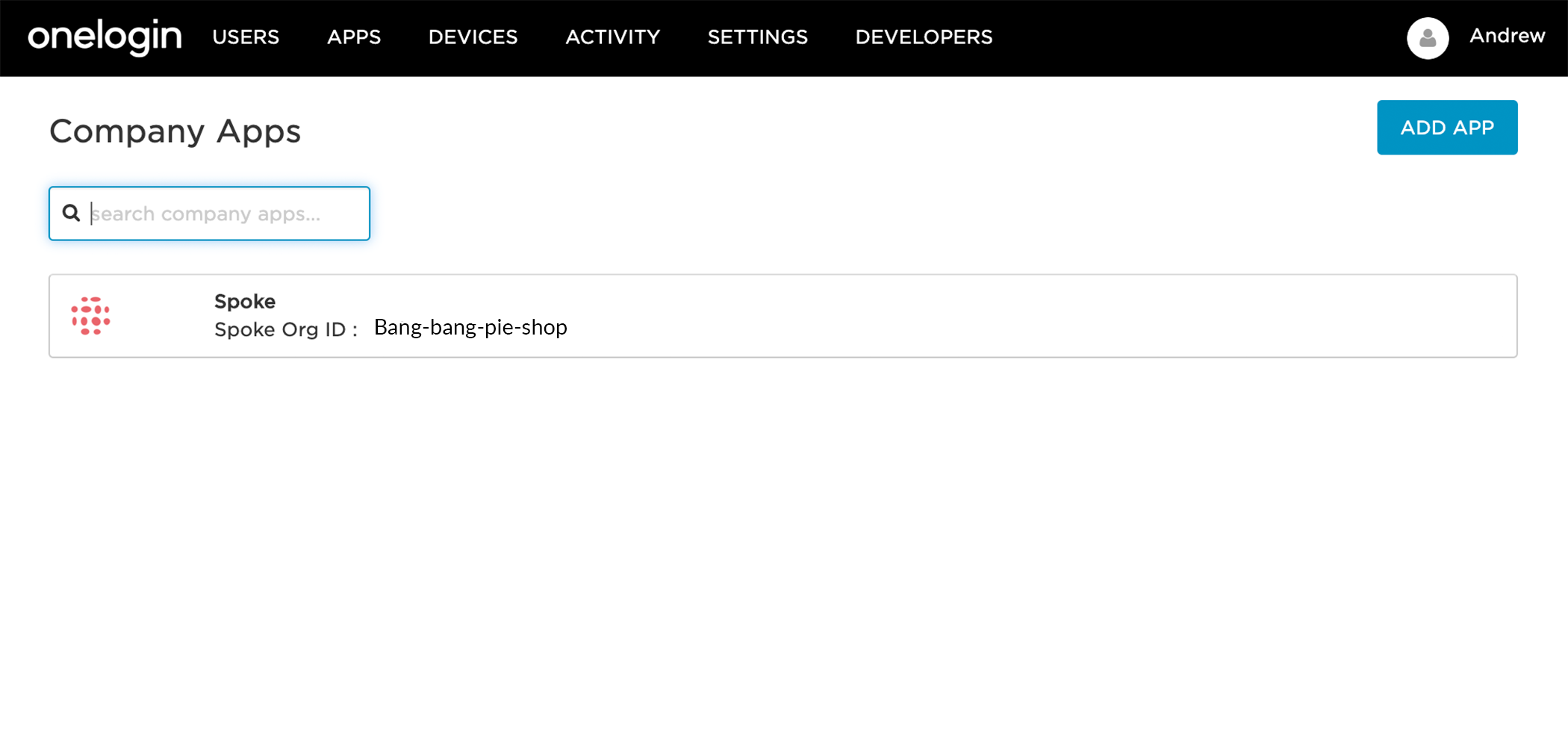 Once you have selected Spoke from the list of apps, click on the "Configuration" tab to enter your API key.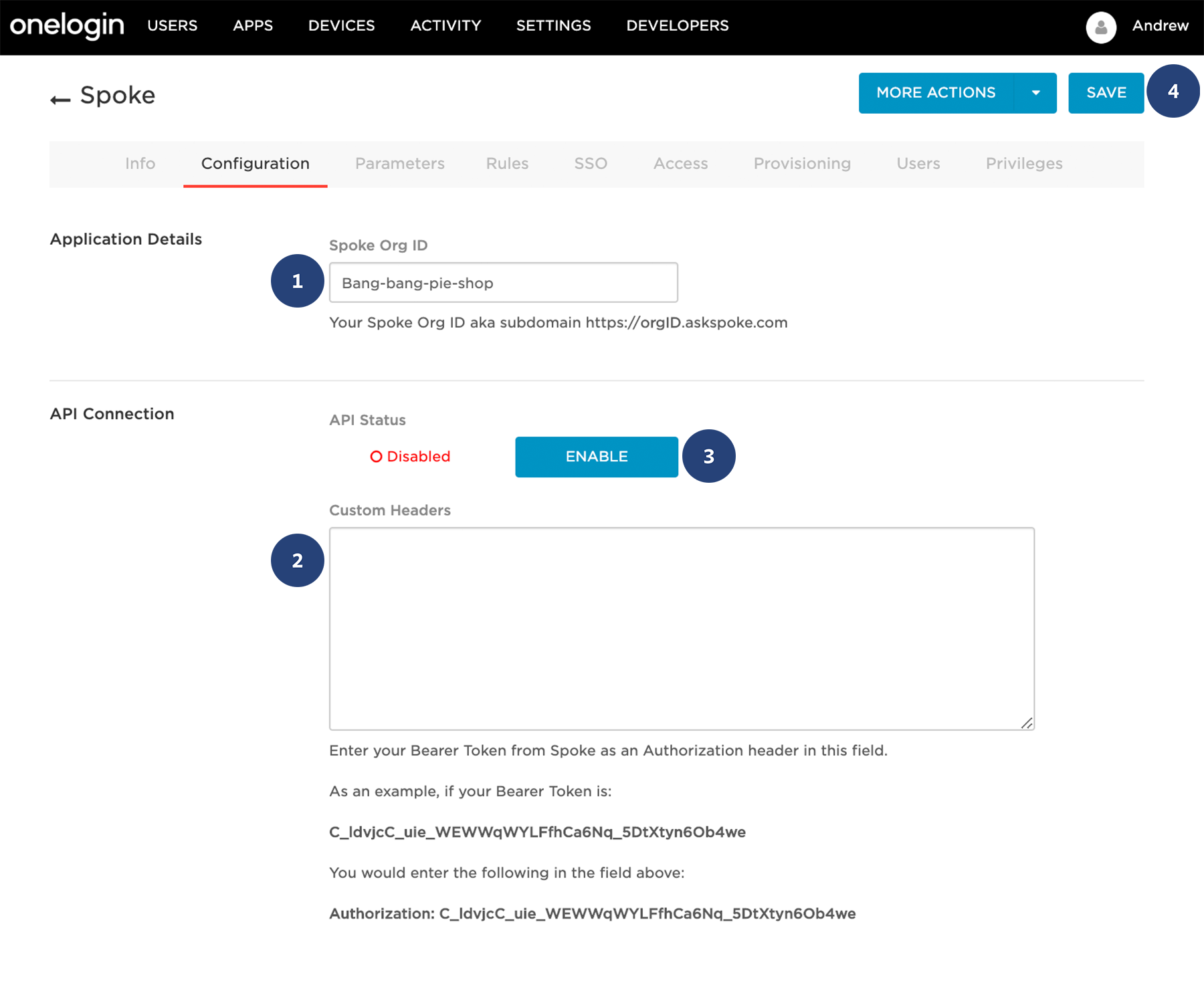 Confirm your Spoke OrgID - https://orgID.askspoke.com (do not enter the full .askspoke.com)
Enter "Authorization:" then paste the API Key you copiedfrom Spoke
Click "Enable" - once Spoke is integrated, Status will change to "Enabled"
Click "Save" to save the configuration

Provisioning Settings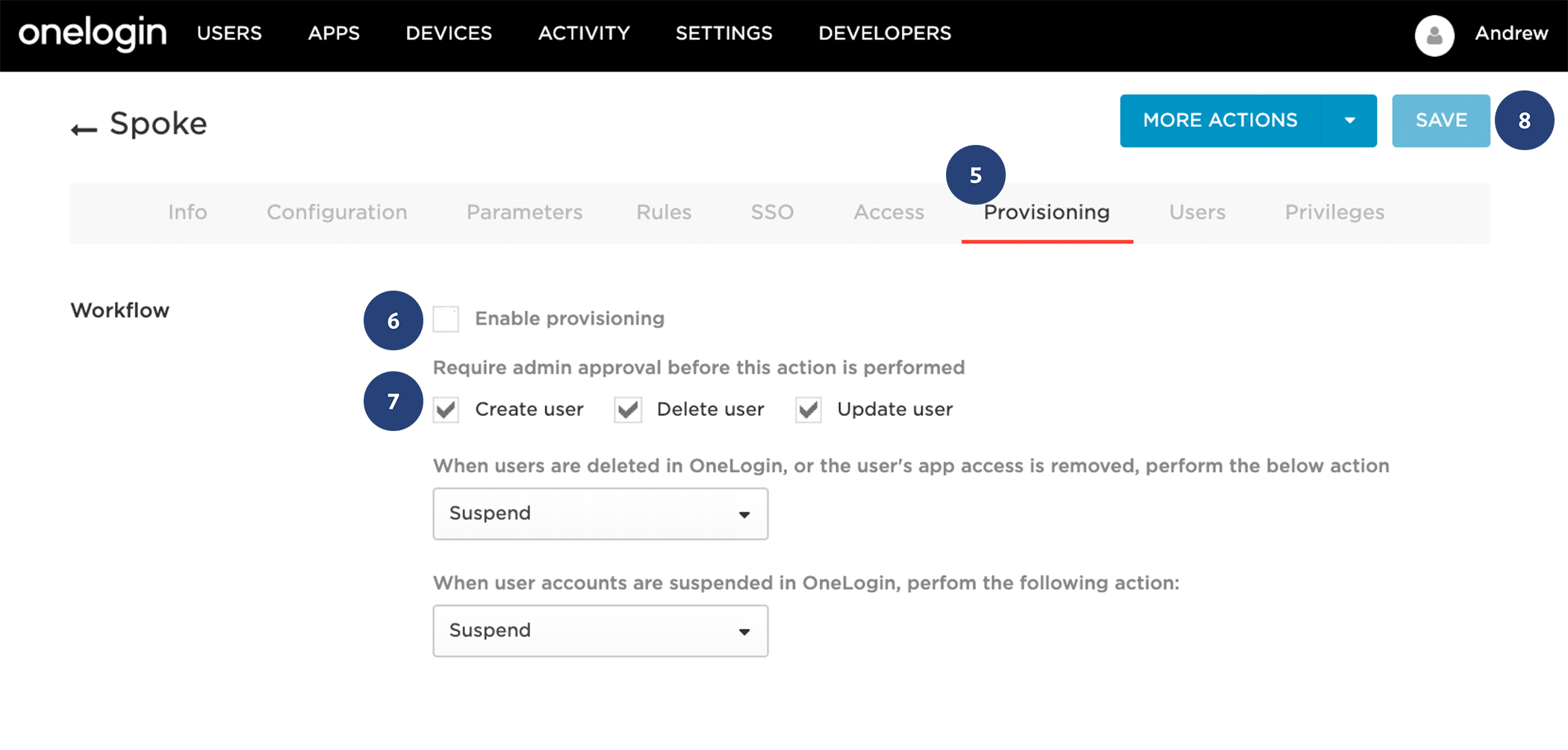 Navigate to the "Provisioning" Menu.
Select the Checkbox next to "Enable Provisioning"
Deselect the boxes next to "Check User", "Delete User" , "Update User"
Select "Save"
Navigate back to Spoke to confirm the connection.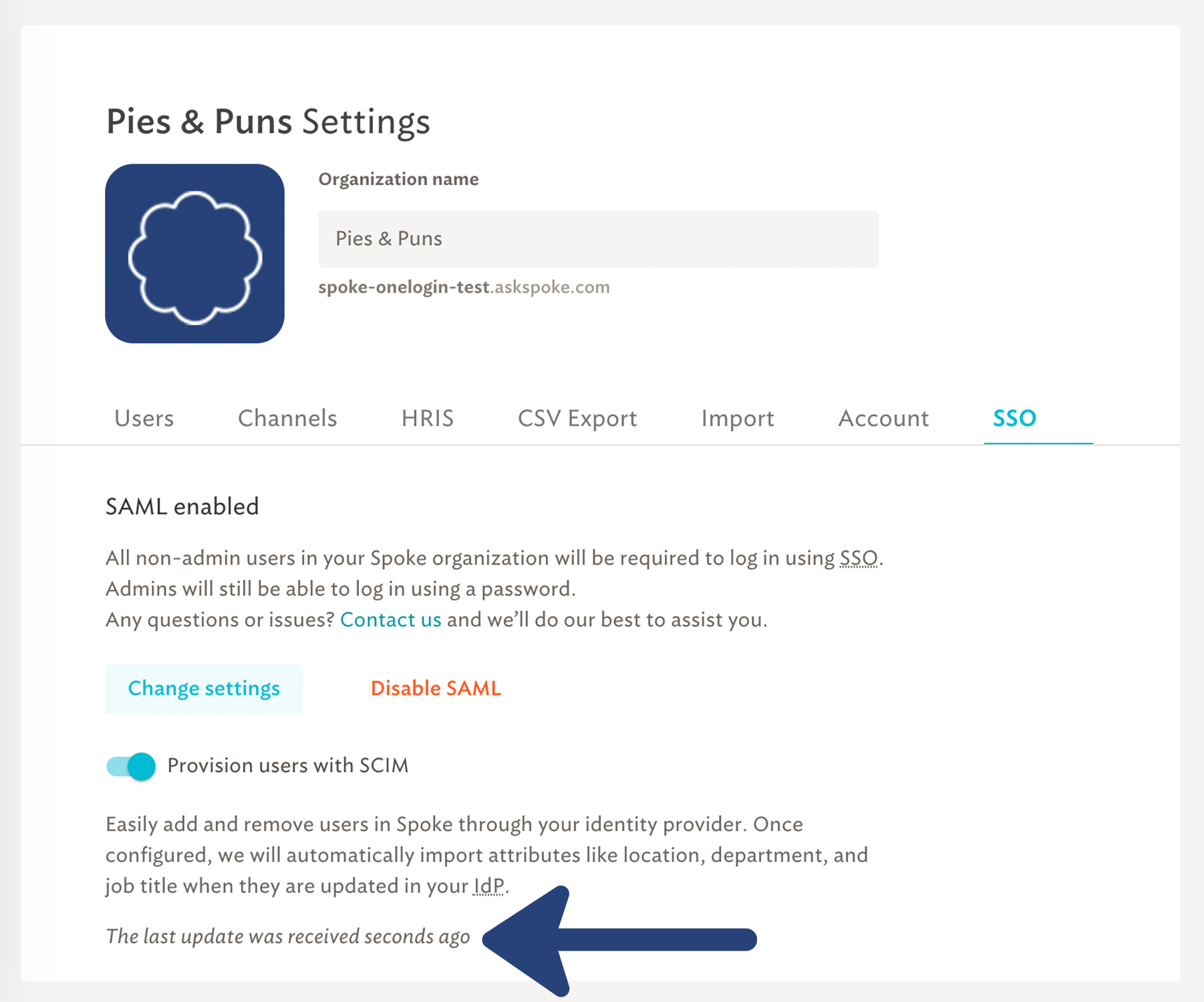 Assigning the App
To assign to a single user, navigate to "Users" then "All users" in the top menu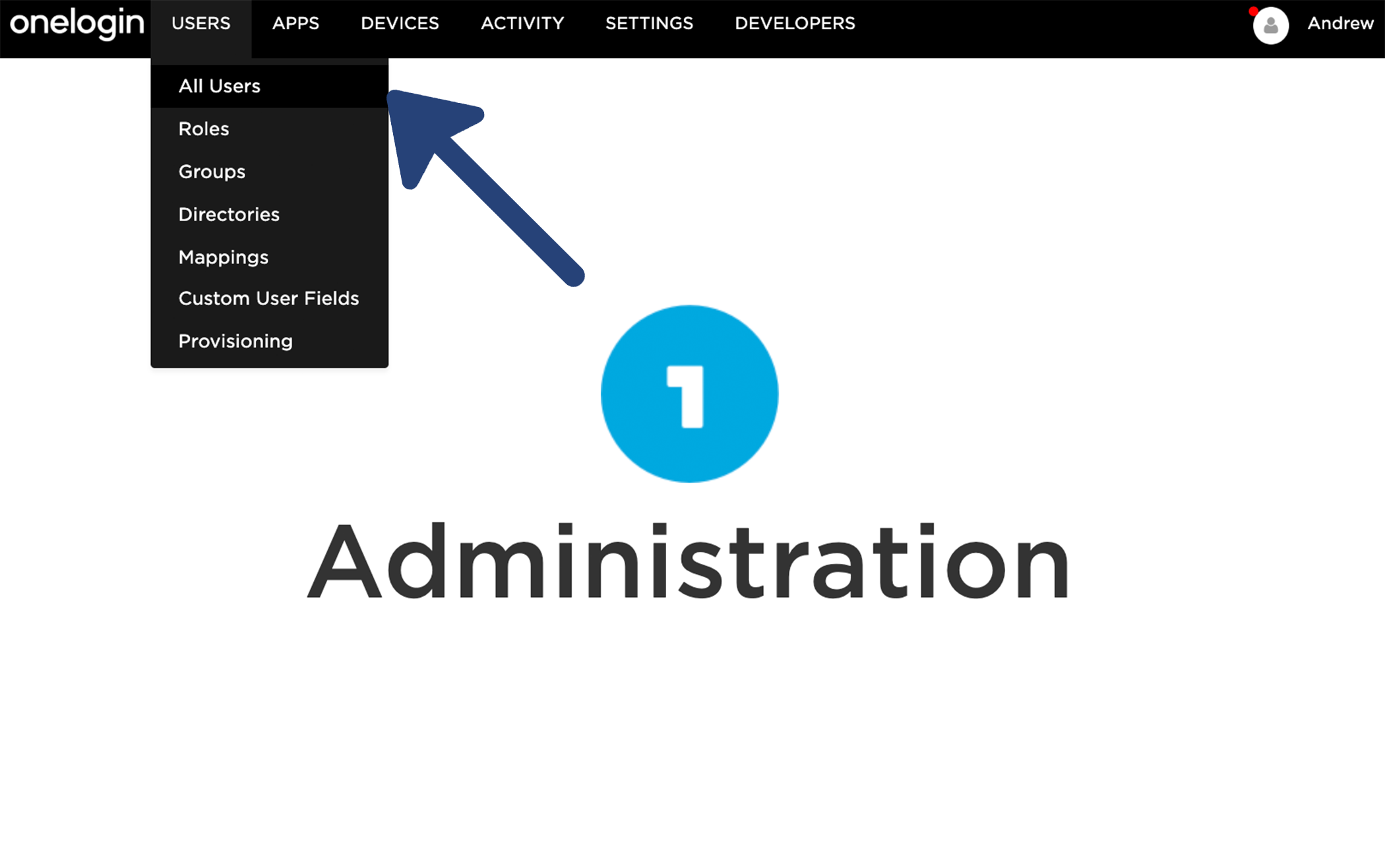 Select which user you would like to grant access to Spoke. Within the user profile, select the "Applications" tab.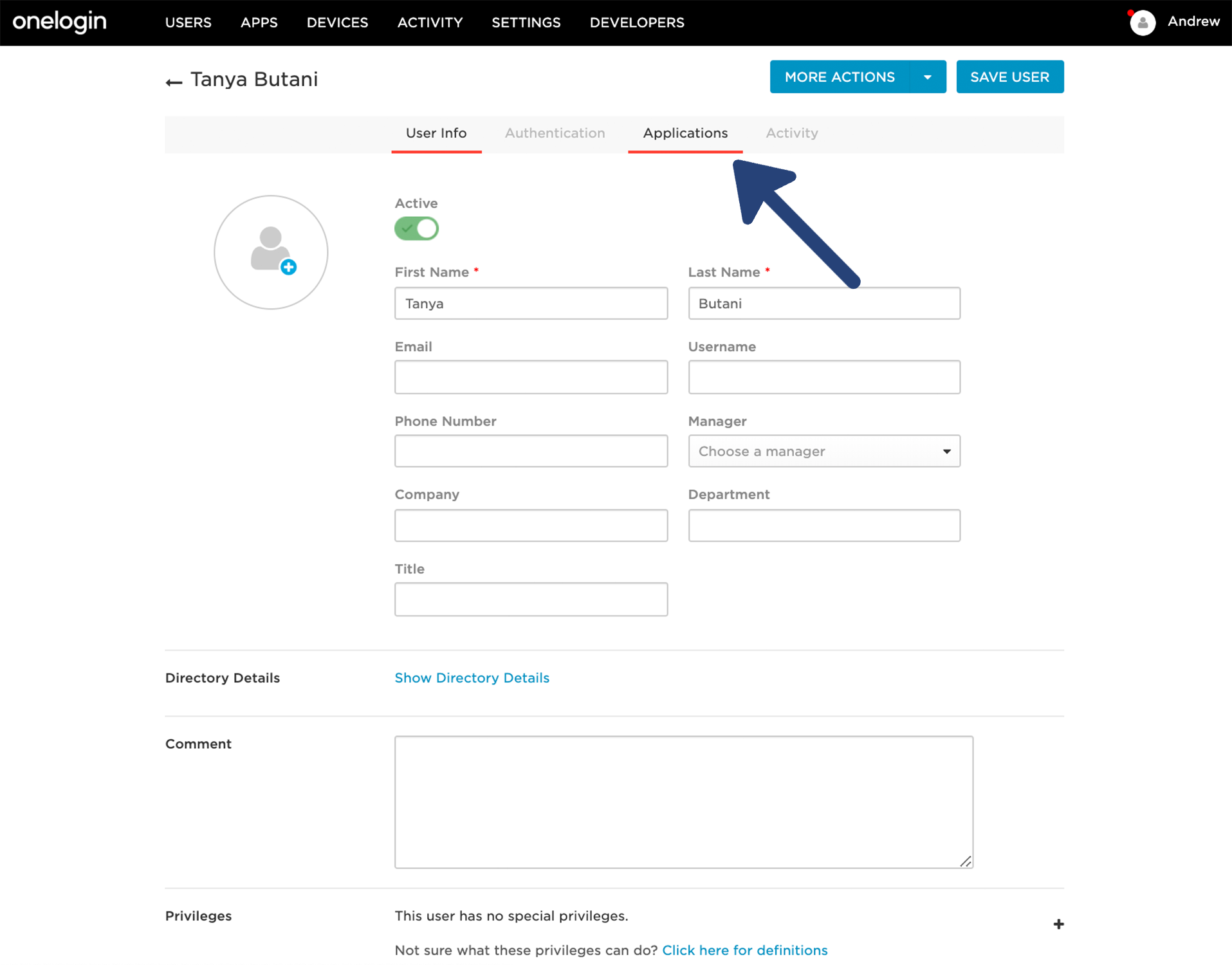 Next, select the "+" in the top right to add a new app for this user.

Select the application from the dropdown and select "Continue."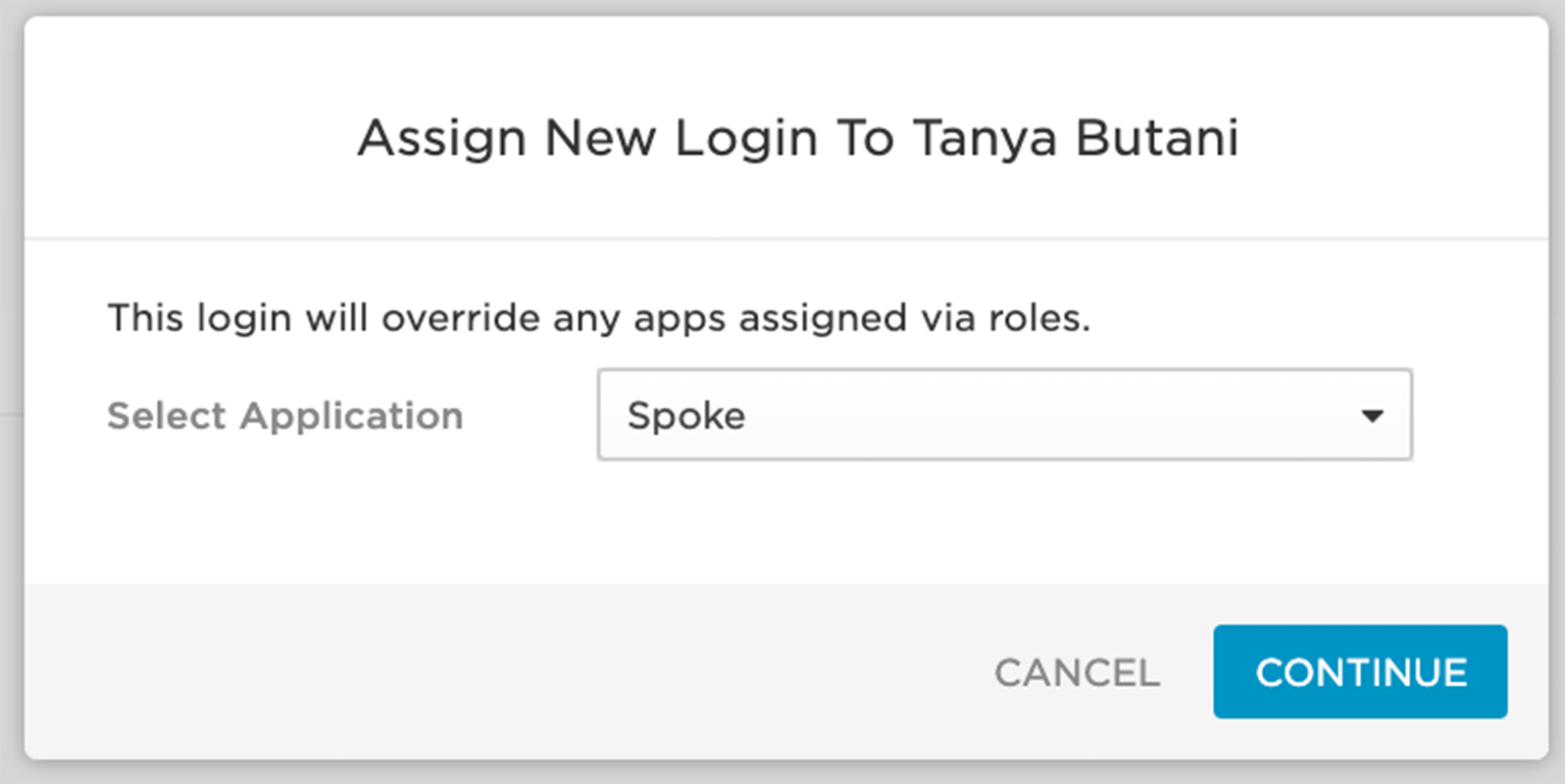 Update the login information for this user, then select "Save"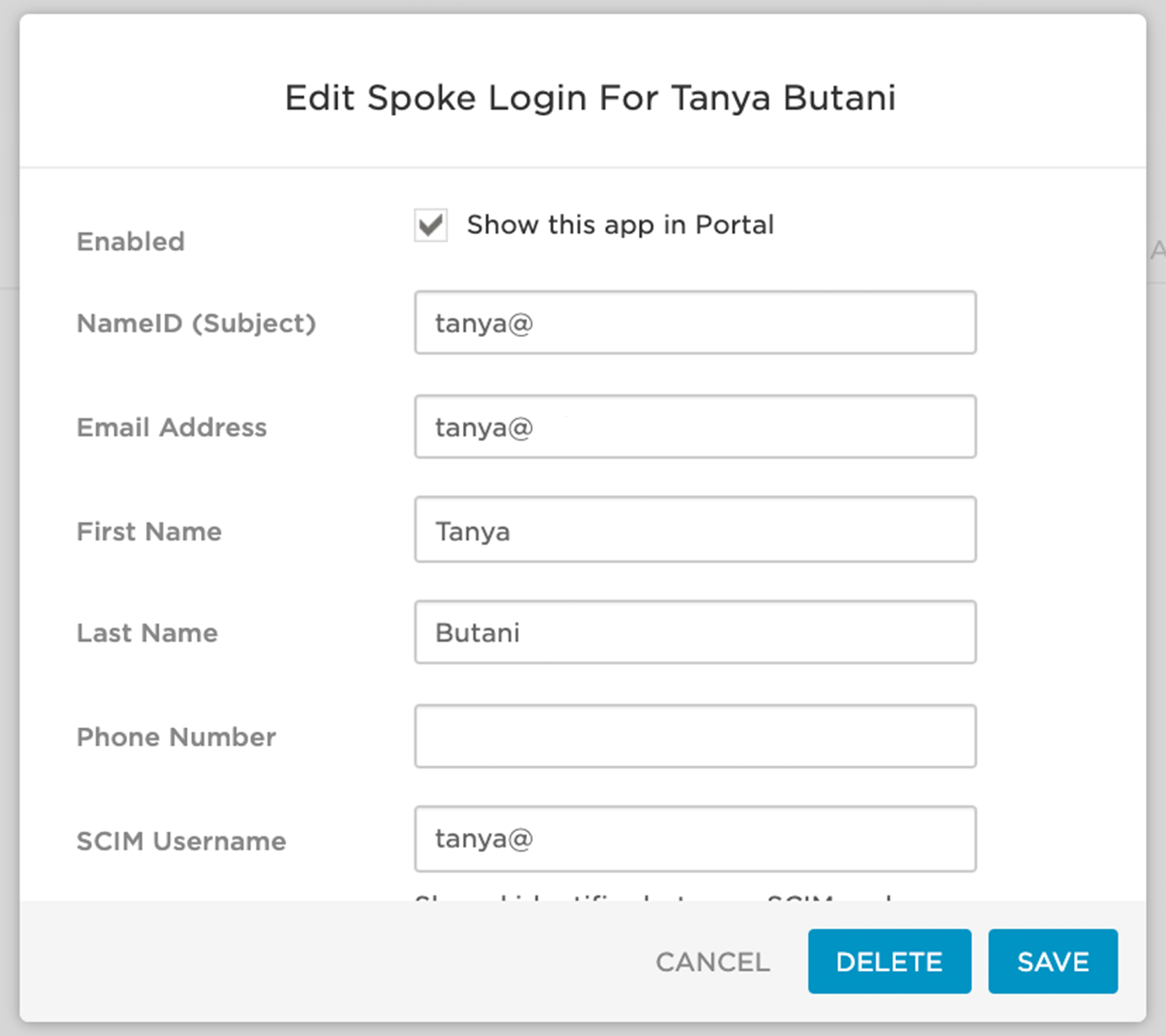 This user now has access to Spoke via Onelogin! You will see a green "Provisioned" next to the user's name.

SCIM can be used to update the following attributes
Display name
Job title
Email
Joined teams
Manager name
Manager email
Employee Type
Location
Department
Start Date

Assigning the App in Bulk
To assign to a single user, navigate to "Users" then "All users" in the top menu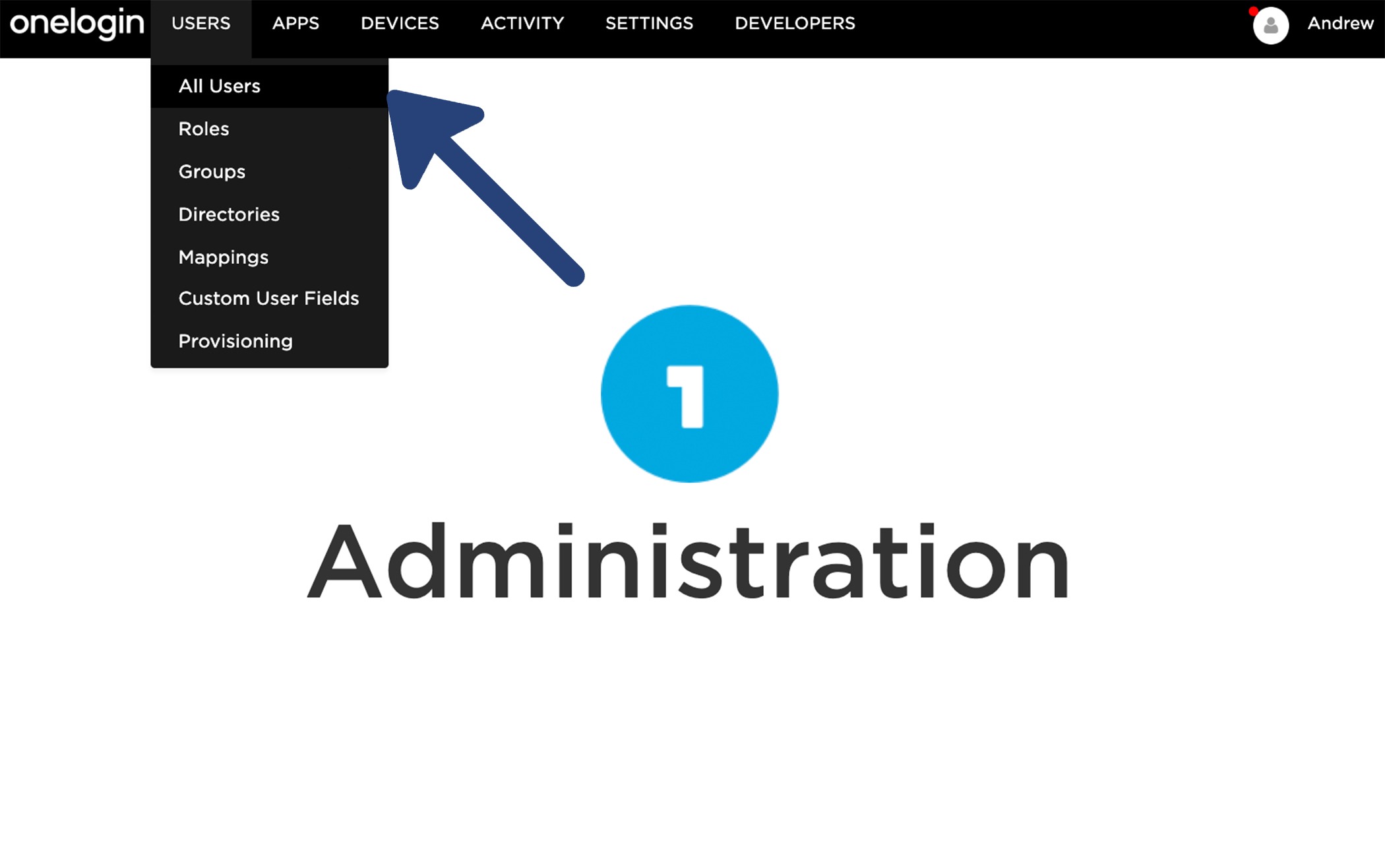 On the "All users" screen select the "More Actions" dropdown. From the dropdown select "Bulk Operations"

Choose which users you would like to assign by completing the form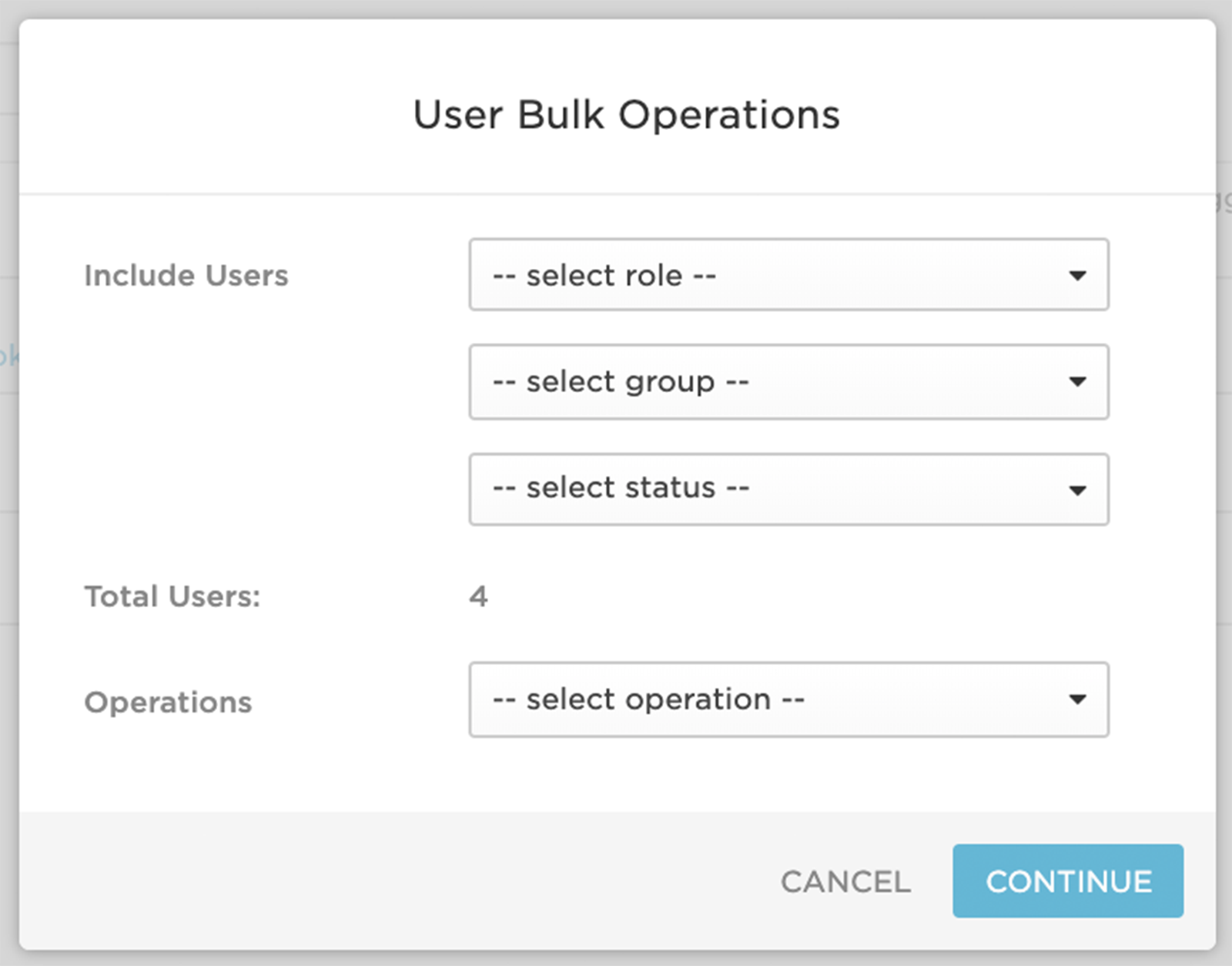 To activate all users with default permissions
select "Default" from the Role dropdown
Select "Activate and Send invite" from the Operations Dropdown
Select "Continue" Verify this action in the next modal.

---
---