Spoke + Zapier: automate repetitive requests
Consistent requests like ordering and stocking snacks can be a chore. Keep the shelves (and bellies) full, by automating these procedures!

Each week Zapier will create a Spoke request at the same day & time. This request includes ordering information for the week, and a timestamp. Spoke will then notify channel members that the ordering window is open.

Zap requirements:
Zapier account
Spoke account (Standard or Plus)
A Slack account

First, add a trigger:
Search Zapier for "Scheduler by Zapier." Choose if you'd like to receive this request every week, or every month. Select the date and time of the week you want to trigger your request.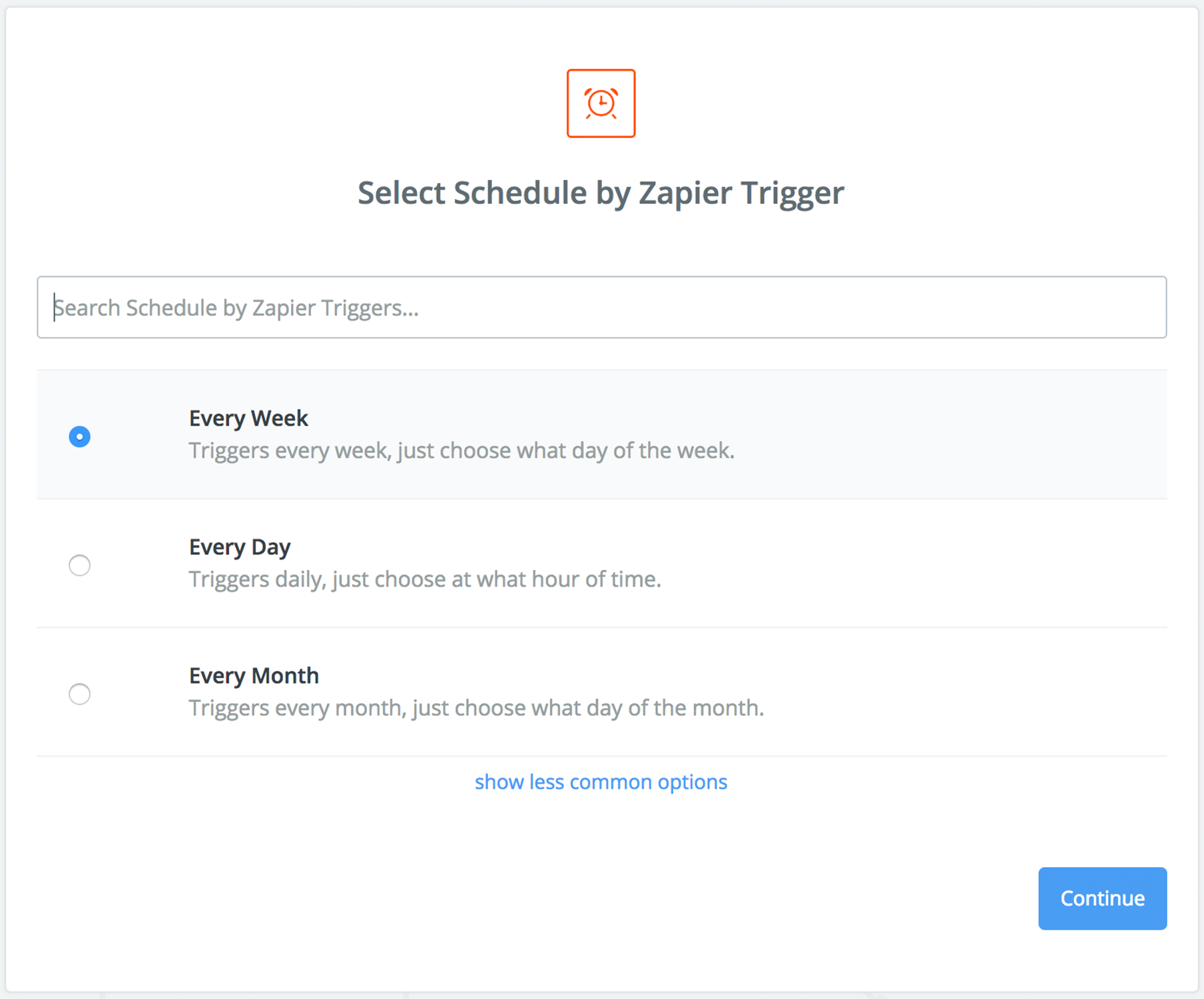 At Spoke, we place a supply order once a week. So for this example, we will use the "Every Week" trigger.

Next, add an action:
Search for Spoke, and select "Create new Request." Then connect your Spoke account to Zapier.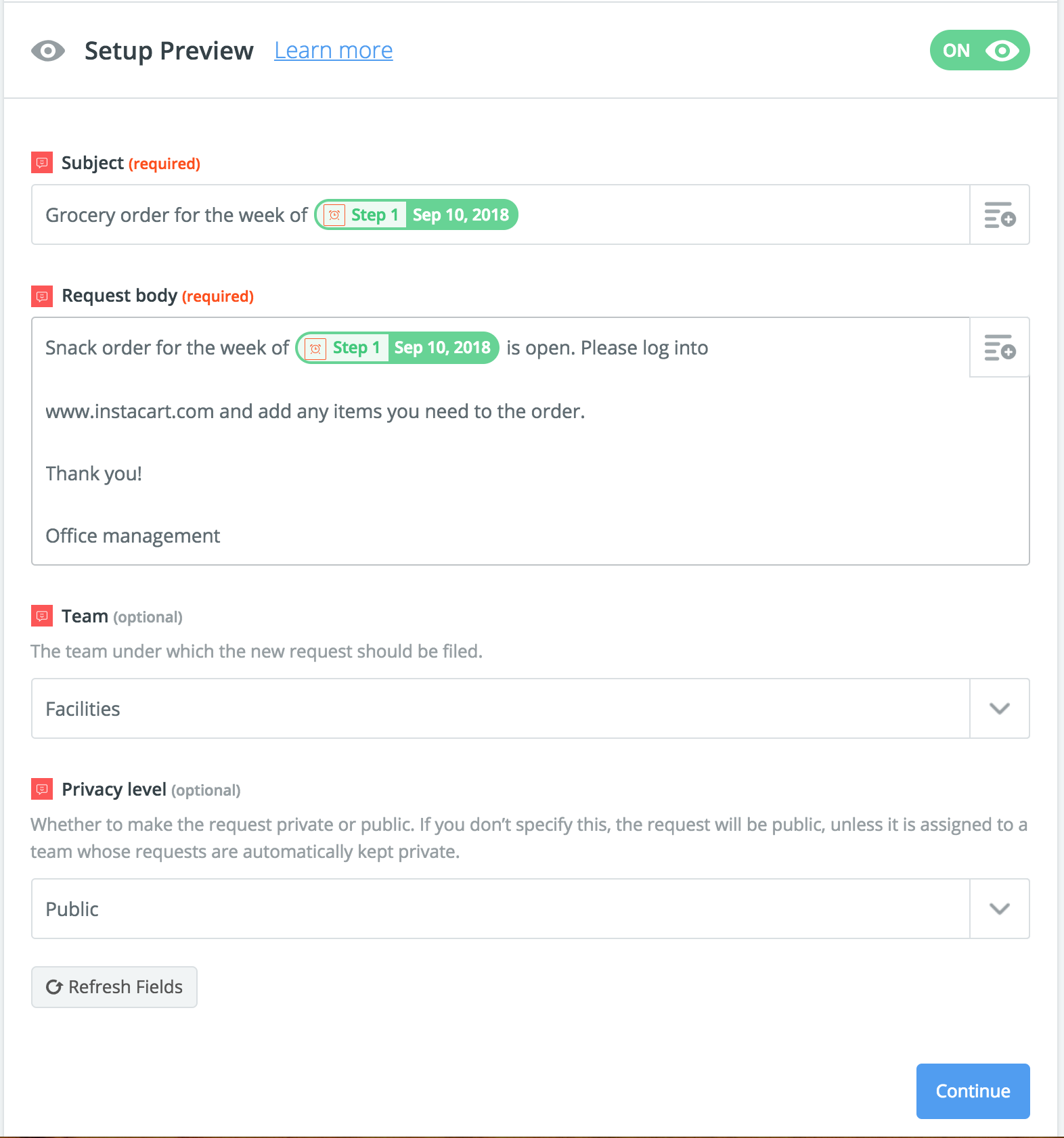 Fill in the template using items from Step 1. Give instructions on ordering procedure, complete with login and password information if applicable.
Tip: Add the "Pretty date" field to the subject of the request to timestamp your orders

Add an action:
Search for Slack, and select "Send Channel Message" for your action. If you haven't yet, connect your Slack account.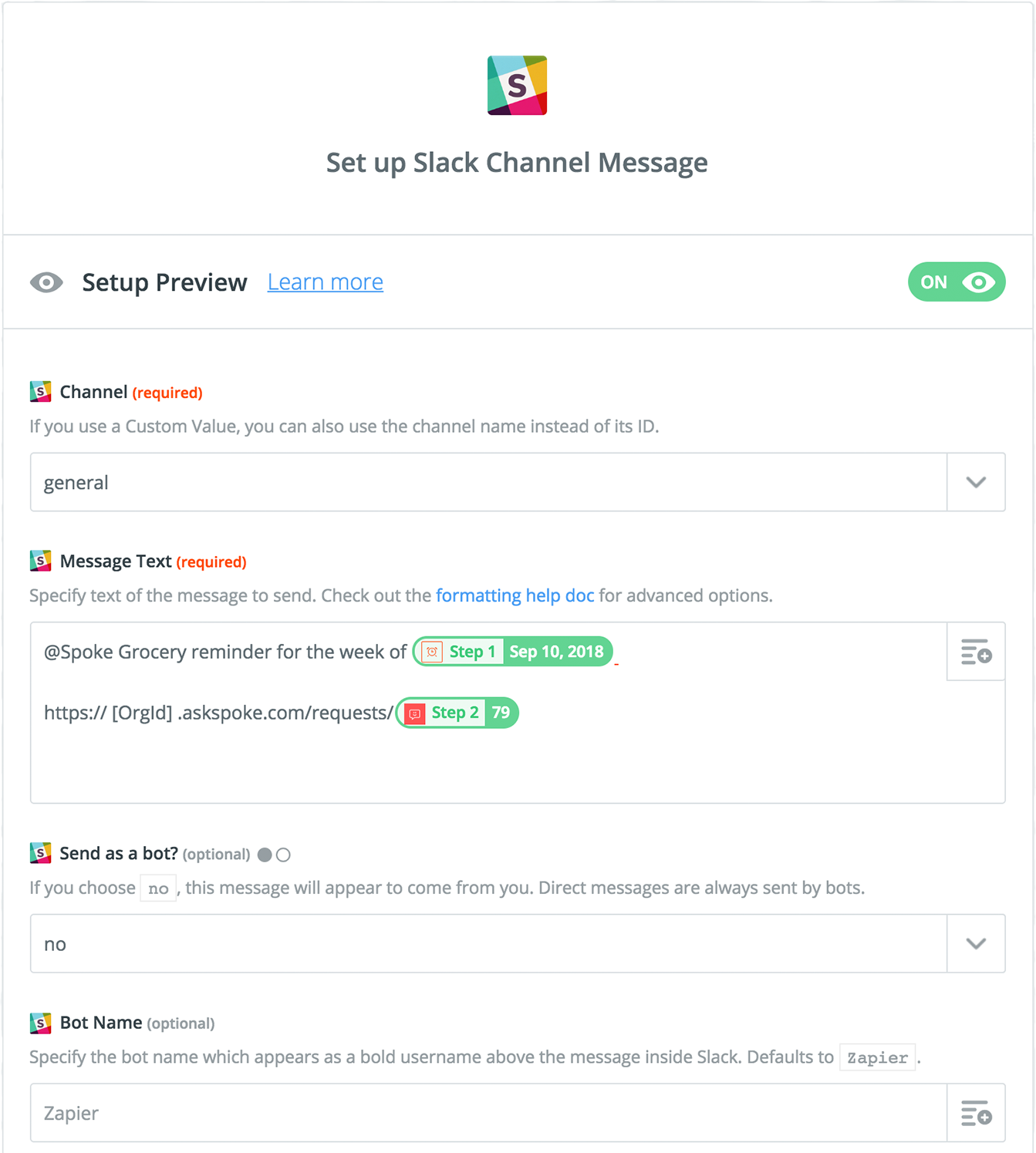 Create the template for your Slack message.
Enter which Slack channel the message should send to.
Add your message text.
Choose if you'd like to send this message as a Bot
Press Continue and test your Zap!
Enter https:// [your org ID].askspoke.com/requests/ "Friendly_id from step 2" to connect the Slack reminder with the ticket created.
At this point, make sure to test your Zap to insure that the Zap completes. Go back and fix any errors you've found.

In Spoke:
Create a knowledge base resource to answer this request. This can include instructions for ordering, login information or a sheet where users can fill in orders.
---
---